Featured Editorials Home Slider
Jets Should Bring Back OL Moore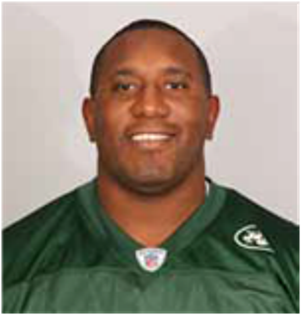 After a great week one victory the New York Jets head on the road to play their division rivals the New England Patriots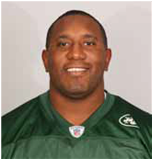 this Thursday night.  There are certainly lots of positives to build on given the team's latest win with the play of quarterback Geno Smith being front and center but one hole seems to remain.
The team currently has ten offensive linemen on the roster, which is a high number of spots used on this position, and starting left guard Vladimir Ducasse is a concern.  Since being drafted 61st in 2010 Ducasse has been a disappointment and was looking to be heading off the team early in training camp but surprisingly won the starting job later in preseason. 
Rookie 2013 third round draft pick lineman Brian Winters appears to be waiting in the wings to take over for Ducasse at some point but looks to need more time to develop.  Basically if Ducasse struggles there are not many viable options to replace him with right now.
Veteran guard Brandon Moore (33) played his entire ten-year career with the Jets including starting all 16 games last season.  It seemed like the Jets would move on from him with the signings of lineman Willie Colon and Stephen Peterman along with the drafting of Winters, but Peterman was released and Winters is not ready, so Moore returning would make sense. 
Moore actually agreed to reunite with former Jets offensive line coach Bill Callahan, now the offensive coordinator for the Dallas Cowboys, but decided not to go saying he did not want to leave his family.  So if Moore wants to play close to home and would accept the right deal why wouldn't the Jets look to bring him back?
If Moore agreed to accept his "veterans minimum" salary $940,000, then under NFL salary rules he only counts $555,000 on the Jets salary cap (subtract any weeks missed) and his salary would not be guaranteed so he could be released if it didn't work out.
It is unlikely Moore would be signed before this week's game but could come in after and have a long stretch to work into the new offense.  From Moore's perspective he could come in get paid and only have to play for the remainder of the season.  From the Jets perspective they get a veteran who knows the team and is a good insurance policy even if it takes a few weeks for him to get up to speed.
The Jets offense is still a work in progress but it all starts up front with the line giving a rookie quarterback protection and running the ball efficiently.  Signing Brandon Moore back to the Jets makes so much sense from both parties perspective there is no reason why it should not happen.   
Videos
Aaron Rodgers Injury Fallout & Jets/Bills Recap