Featured Editorials Home Slider
Monday Morning Thoughts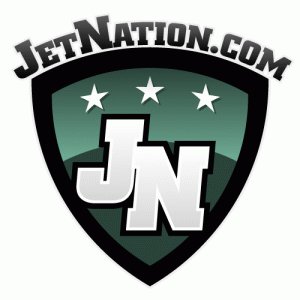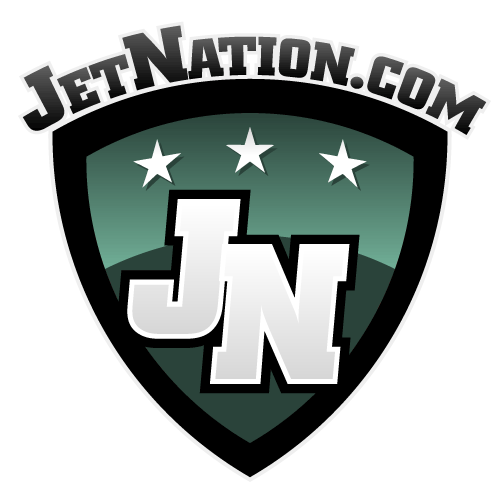 I decided to wait a few days, watch the game again prior to writing this editorial.  The Jets lost a close game 13-10 in tough conditions, in a tough environment in Foxboro.  They had several opportunities to take advantage of a rarely stagnant Patriots offense and didn't capitalize.
Offense
Game Ball: Chris Ivory: 12 carries, 52 yards.  He ran very hard and got some key 3rd down and short conversions for the Jets.
The Jets started to develop a consistent run game against the Patriots.  Offensive coordinator Marty Mornhinweg is not known to run the ball a considerable amount, but he abandoned it and relied on his rookie quarterback Geno Smith to throw the ball 35 times yet again.  A rookie quarterback needs to have a balanced attack in order to not panic and to avoid putting too much pressure on him.  Chris Ivory only had 12 carries but had 52 yards, and Bilal Powell had 13 carries for 48 yards.  Jets need to have these guys in the 15-20 carry range in order to be successful.
The Patriots and Bill Belichick knew the Jets would throw the ball often.  At first, they played zone against the Jets wide receivers.  After several dropped passes, including 4 from Clyde Gates, and 2 from Stephen Hill(the Jets dropped 8 balls all together), the Patriots realized that they could get more aggressive with their coverage.  They went man to man with safeties on top for the rest of the game.  This led to 3 interceptions by Geno Smith.  The first interception was the "dagger."  Already well within field goal range for the tie, on 3rd down and 4 Smith rolled out to his left, threw across his body behind Santonio Holmes, and threw a key interception when it was almost guaranteed that the Jets would come out of that drive with points.
This is the frustrating part for fans because it feels as though the Jets have went back in time four years and are saying once again, "He's a rookie, he's got to learn."  Smith will have to learn quickly, and with the help of a proven offensive coordinator and a quality quarterbacks coach (David Lee), Smith will continue to progress.  The other two interceptions he threw were behind his intended target, poorly thrown balls.  Keep in mind that weather was a factor, and Smith has very small hands.  He struggled last year in the Pinstripe Bowl against Syracuse in the snow, so it's going to be interesting to see how he throws the ball as the weather starts to get colder and precipitation starts to come down more often.  Once it started to rain, Smith struggled with his accuracy, and the spiral on the ball wasn't quite as tight as it was in the beginning of the game.
Smith made some very tough throws in the pocket and the Jets avoided using the Wildcat formation for the first time in three years.  There were several good things offensively that game out of this game, but at the end of the game, the offensive line losing their temper, throwing punches and running over an official will certainly not help the cause as the Jets come home to play Buffalo next Sunday.  D'Brickashaw Ferguson could be suspended for throwing a punch, although early indications say that he'll just be fined.  This will be a major development as the week goes on.
Defense
Game Ball: David Harris: 7 tackles, 1 tackle for loss.
Keeping Tom Brady to 185 yards, you would think the Jets won this game by two touchdowns.  The run defense was stellar all game long.  David Harris had his best game in two years, and that young defensive line continues to impress.  This group is young, fast, and can get into the backfield.  They're only going to get better.  Keep your fingers crossed that Mo Wilkerson's ankle injury isn't serious and that he won't miss any significant time.  He was carted off the field late in the fourth quarter.
As good as the Jets run defense was, their secondary was the exact opposite.  Dee Milliner was benched by Rex Ryan and replaced by Darrin Walls after getting beat several times by Patriots wide receivers.  Milliner needs time and reps to figure out when to turn and run with NFL receivers.  The cushion in the NFL needs to be a lot bigger than what he was used to playing in college and it'll take time for him to learn.  Antonio Cromartie had another bad penalty early in the game that led to a Patriots touchdown scored on a blown coverage.  Darrin Walls filled in for Milliner nicely having a key pass deflection.  After the game, Rex Ryan wouldn't commit to starting Milliner next game, which could be a good thing.  He needs to learn and in time he's going to be a great cornerback.
The Jets were handed a gift by the Patriots, whose receivers made the Jets receivers look like Hall of Famers at times.  Rookies Aaron Dobson and Kembrell Thompkins made key drops and didn't get their head around quick enough on several plays.  There was an obvious disconnect between Brady and his receivers, which hasn't been seen in a very long time from them.  As bad as the Jets secondary looked, they could've been exposed even more if these receivers would've made a few more plays.
Special Teams
Game Ball: Nick Folk: 1/1 FGs (37 yards), 2 touchbacks
The Jets forced the Patriots to punt 11 times this game, but they manage to do something that I've never seen in the NFL.  The Jets, on multiple occasions, decided to have no one return a punt and go for an all out block.  They never came close and luckily, the Jets got a few lucky bounces on punts that could've landed them inside the 10 a few times, but stayed around the 20 yard line.  Kyle Wilson cannot return punts, neither can Jeremy Kerley.  The Jets need to find someone to return punts and kicks, maybe a Josh Cribbs(if healthy) or Roscoe Parrish.  Neither of the current guys make good decisions.  Wilson had 20 yards of room in front of him and decided to fair catch the ball.  With a rookie quarterback, the Jets need to have good field position, and he failed to get the Jets in a position to do so.
On kick returns, Clyde Gates(who dropped 4 passes on offense) was ineffective.  Punter Rob Malone was erratic.  He had several chances to pin the Patriots deep and failed to do so.  Nick Folk was again the highlight, going 1-1  with a 37 yard field goal.
Videos
Aaron Rodgers Injury Fallout & Jets/Bills Recap