Fantasy Football Featured Editorials
Fantasy Football: Hot Not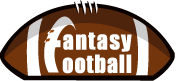 Welcome to the 2nd week of the waiver wire/who is hot and who is not column of the year.  I thank everyone for reading and hopefully this will assist your team on the way to the playoffs.  We will not list anyone who was on the list last week but if Bell, Roberts, Edelman, J Thomas,  or Marlon Brown are still out there please do yourself a favor and grab them.  As you saw in the first two weeks of the season, passing continues to dominate the fantasy world.  There are 16 passers who have averaged 20 or more points the 1st 2 weeks none of him are named Romo, Newton, Wilson or Brady.  Will any of these player rankings help you with your on line betting?  That is up to you to decide but fantasy wise the RB position continues to be a crap shoot other than a few top guys like Lynch, Peterson, Forte, McCoy,  and Charles.
Who Is Hot:
Quarterbacks-The depth continues to expand on a weekly basis making the trade market very tough if you have 2 guys.
Eagles- As long as they stay injury free, the QB, McCoy and Jackson will be top 3 every week.
Knowshon Moreno-He seems to have taken the RB1 job on his team who were in top 10 in goal line carries last year.
Eddie Royal- He now has 5 TD's, he will not keep up this pace but is a guy who has to now be rostered in the Mike McCoy offense.
Stud Receivers-Most of the top guys have performed as well as you could have hoped other than A.J. Green last night.
Bernard Pierce- He gets the job to himself this week, I can see a huge day at home.
Joique Bell- Reggie Bush is banged up and even if he plays, Bell has to be in all lineups.
James Starks- He gets one more week but does not get the awful Redskins defense.
Who Is Not:
David Wilson- He only got 7 carries and 20 snaps last week even in the hurry up, you have to keep him but needs to be on the bench until things change.
Bryce Brown- He only got on the field for 9 snaps last week and can only be started if McCoy gets hurt.
Running Backs-  The average rush is now down to a historical low of 3.7 YPC and injuries are piling up for high drafted running backs.  I would bench; Reggie Bush, Ray Rice, Eddie Lacy, and Steven Jackson as none of them will have close to a full workload if they are lucky enough to be active
Patriots offense- Gronkowski sounds like he may play but looks to be at least 20 pounds less than last year,  Amendola could be out for the year or screw players by being active and going in and out of games. The rookies have no clue where to go while making Tom Brady barely a top 15 fantasy Qb.
Roddy White-He is still struggling with the high ankle sprain and played only 34 out of 64 snaps
Average Size Leagues Waiver Wire Pickups
Knowshon Moreno – He is clearly the RB1 choice.
Eddie Royal – Yes he will not keep it up but has to be better than the bottom of your bench.
James Starks – He is a 1 week fill in if you have an injured RB this week.
Charles Clay – The Miami tight end is a favorite of Ryan Tanneyhill and even got a goal line rushing touchdown.
Philip Rivers – I was a doubter but if you need a backup QB or a struggling QB1, he has a nice schedule the next few weeks.
Robert Woods – He is clearly the Wr2 in Buffalo and worth a roster spot.
Harry Douglass – He continues t pile up targets while White struggles with injury.
Jason Snelling – He only had 2 carries last week but looked much better than Rodgers and should touches as long as Jackson is out.
Send me any questions or lineup decisions on Twitter –@dvond.
Good Luck this week!
Fantasy Mike
Videos
New York Jets OTA Presser Takeaways, Aaron Rodgers' Impact and Summer Delusion