Featured Editorials Power Rankings
NFL Power Rankings Week 3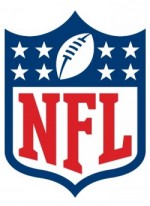 With Week 2 in the books, teams began to separate themselves a little more. The Dolphins have gritted out two tough road wins, while the Redskins look lost, sitting at 0-2 after going down big in the first half. The Texans and Patriots have been very fortunate, squeaking past subpar competition so far. The Panthers and Vikings have not been so lucky, losing relatively close game. There's a huge difference between starting 2-0 than 0-2, and some teams may see their season flashing before their eyes next week.
1. Denver Broncos – UP 1: Peyton Manning is carrying this team while Von Miller is out with a suspension. If Knowshon Moreno can continue producing, the Broncos just gets scarier.
2. Seattle Seahawks – UP 2: The Seahawks showed just how dominant they are at home, reducing the Niners and the deadly Colin Kaepernick to rubble. They have to get better on the road, but if this team locks up home field advantage, they can ride their running game and Russell Wilson's poise all the way to the Super Bowl.
3. Green Bay Packers – SAME: Rodgers threw for 480 yards and four touchdowns with no interceptions. That's a vintage Rodgers' performance that will cement the Packers as contenders, regardless of their defense and running game.
4. San Francisco 49ers – DOWN 3: What a difference a week makes. Kaepernick looked invincible against the Packers, yet lost at Seattle. This was the tought game of San Fran's season. They'll be there in the end.
5. Atlanta Falcons – SAME: It seems that the Falcons are having trouble putting teams away, as the Rams fought back. This team falls into trances and lets teams back into games. Steven Jackson will have to fix that.
6. New Orleans Saints – SAME: It wasn't pretty, but Drew Brees led the Saints on a game winning drive on the road. The low point totals for the Saints' offense are concerning, but Rob Ryan has this defense playing much better.
7. New England Patriots – SAME: It's alarming when even Tom Brady can't make you look good, and that's what is happening with Kenbrell Thompkins and Aaron Dobson. The Pats are lucky to be 2-0, and are desperate for Rob Gronkowski and Danny Amendola to return.
8. Houston Texans SAME: It's great when a team has two walk-off wins in their first two games. It's worrisome when they're against weak competition such as the Chargers and Titans. The Texans need to establish their running game, and if Arian Foster isn't fully healthy, they may not be able to do so.
9. Chicago Bears – SAME: Jay Cutler becoming the king of comeback wins? A sweet pass to Martellus Bennett wrapped up the top of the NFC North. The Marc Trestman offense is working so far. Let's see if they can play this way all season long.
10. Cincinnati Bengals – SAME: Getting their first win of the season, Cincinnati unleashed Giovani Bernard. Look for that to happen more often as another effort to help Andy Dalton.
11. Baltimore Ravens – SAME: The defending champs notched their first win since the Super Bowl in an ugly game against the Browns. The defense isn't as scary as it once was, there are issues with Ray Rice, but there's still Joe Flacco and these are still the champs.
12. Miami Dolphins – UP 3: After winning two gritty road games, the Dolphins look like a playoff team. Their defense has been solid, but Ryan Tannehill's year two improvement has been Miami's lightning rod.
13. Kansas City Chiefs – UP 8: All of the top teams won and all of the bottom teams lost, leading to the Chiefs making a huge jump. Kansas City played smart football, led by great field position, a tough defense, and Alex Smith.
14. Indianapolis Colts – SAME: Not even Andrew Luck could make a comeback in this one, but the Colts were competitive against a tough Dolphins' defense. It will be interesting to see how they play on the rod next week.
15. Dallas Cowboys – DOWN 3: The Cowboys played a traditional Cowboys game and blew many chances against the Chiefs. The defense still looks a lot better than last year, and this team could be the kings of the NFC East if they can cut down on mistakes and run the ball well.
16. Washington Redskins – SAME: By default, the Redskins don't drop despite getting crushed in Lambeau. The reason why this team was so dangerous last year was Robert Griffin III's dynamic ability, and that hasn't been present in the first two games.
17. New York Giants DOWN 4: Seven picks for Eli Manning is not a good sign after last year's regression. Combine that with a weak defense and still virtually no running game, and there may be darker days ahead for the Giants.
18. Carolina Panthers – DOWN 1: It comes a time when all these close losses by the Panthers are more bad play and less bad luck. Is Cam Newton just not a good quarterback? Andrew Luck, Colin Kaepernick, Russell Wilson, and Robert Griffin III have all made more progress than Newton in less time.
19. Detroit Lions – DOWN 1: If you want to be considered a playoff team, you have to win games like this. Matthew Stafford and Calvin Johnson were on the same page, yet they still lost to the Cardinals. Discipline is key with this team.
20. St. Louis Rams – SAME: The Rams fought back in a tough road game against Atlanta, but this still remains a solid team; nothing less and nothing more. Unless Sam Bradford breaks out, this team is stuck in the ground.
21. Philadelphia Eagles – DOWN 2: What happened with Chip Kelly's amazing offense? The pace was notably slower and the defense was pretty bad. Losing a home game to the Chargers on a short week is bad, but watching the Eagles play was even worse. They played reckless, so not much has changed.
22. Tampa Bay Buccaneers – UP 1: Josh Freeman is bringing this team down; it's as simple as that. Doug Martin played well, the defense was dominant, but quarterback is the most important position in football.
23. Pittsburgh Steelers – DOWN 1: The offense looks atrocious. There's absolutely no running game or protection, and Big Ben isn't necessarily making all the plays with his arm. This team could very well be 0-3 after facing Chicago this week.
24. Arizona Cardinals UP 2: Bruce Arians got a big first win as Cardinals' head coach. He has this team on the right track behind a high-powered offense.
25. Buffalo Bills – UP 4: E. J. Manuel got an emotional walk-off win against a tough Panthers' defense. This kid is something special, and teams shouldn't look at Buffalo on their schedules as an easy game.
26. Minnesota Vikings – DOWN 2: Christian Ponder held his own against the Bears' defense, but going 0-2 to start the season and 0-2 in the division doesn't bode well. Adrian Peterson may make this team better than expected, but they still likely won't make the playoffs.
27. Tennessee Titans – DOWN 2: So close, yet so far away. The Titans may just be a contender in the AFC South as Jake Locker continues to improve.
28. San Diego Chargers – UP 2: How does this team blow a home game up 21 on Monday night and travel across the country six days later to beat the fast-paced Eagles? This team is a mystery and will continue to be that way.
29. New York Jets – DOWN 1: The Jets fought hard on the road against New England on a short week and arguably should have won. The defense is no joke and they could collect a few nice wins as Geno Smith improves.
30. Oakland Raiders – UP 1: Terrelle Pryor got his first win as a starter with some help from Darren McFadden and the terrible Jags. This team is not even close to being good by any means, but Pryor has shown promise.
31. Cleveland Browns – DOWN 4: Yes, Cleveland started off with two tough games, but they've been playing pretty uninspired football. Trent Richardson, the only legitimate offensive weapon, still can't get anything going.
32. Jacksonville Jaguars – SAME: The Raiders were favored against the Jaguars by six points and my first thought was this: how can the Raiders be favored by that much? Well, the answer is that the Jaguars are just that bad, and Oakland covered. Hello, JaDaveon Clowney.
Videos
New York Jets OTA Presser Takeaways, Aaron Rodgers' Impact and Summer Delusion