Fantasy Football Featured Editorials
Fantasy Football: Play Bench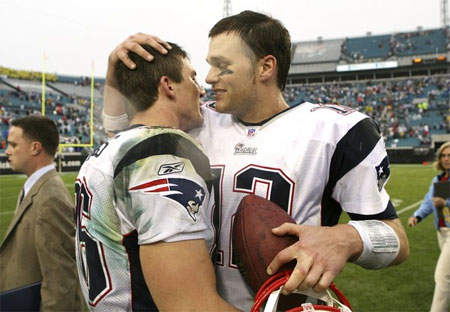 Each week in this space I will review players who are ranked outside the top 10 for QB's and TE's and top 20 for WR's in the weekly ESPN rankings on who I think will flourish and who will disappoint this upcoming week.  I do not review those ranked higher since they are probably highly drafted and unable to be benched.  Last week was a good week, I went 7-3 in the Play them and 7-2 in the Bench them.  Let's get to this week:
Play Them
Tony Romo (12) –  He gets the Rams pass defense at home who are in the bottom 5, expect a huge day.
Alex Smith (15)- Another QB with a great matchup getting the Eagles, he has been more than solid so far fro Andy Reid.
Rashad Mendenhall (24)- If you drafted him this is the week to start him against a shaky Saints run defense.
Bernard Pierce (26)- He looks to get all the carries with the Rice injury, the Texans defense has not been as good as advertised.
Joique Bell (28) – Reggie Bush looks to be out and even if he plays Bell will get most of the touches.
Julian Edelman (21) – He gets almost all the targets and should still have a great PPR day.
Anquan Boldin (22)- A great matchup against the Colts to have a nice bounce back week.
Miles Austin (32)- He should run free against the shaky Rams secondary.
Martellus Bennett (12)- He looks to be a favorite of Jay Cutler, continue to ride him.
Bench Them
Tom Brady (11) –  He has a decent matchup but looks very average with only Edelman to throw to.
Andrew Luck (14)- Even though he now has a stud Rb in Richardson the 49ers defense is one of the best especially at home.
Trent Richardson (9) – He only has a few days to learn new playbook plus the 49ers means he should be on the bench for a week.
Ray Rice (21)- He looks to be sitting out, get a full time back in your lineup.
Daryl Richardson (23) – He seems to be struggling with a foot injury and does not have the same burst.
James Starks (29) – The Bengals are not the Redskins, stay away from the 1 week wonder.
James Jones (24)- He had a monster week last week but a much tougher matchup plus he usually follows up a good week with a bad one.
Steve Johnson (24)- The Jets defense is playing well and should control the Bills rookie passer.
Antonio Brown (26)- I would stay away from all Steelers, they look out of sorts and have no identity.
Brandon Myers (14)- He was banged up last week and the Panthers have been a top 5 defense against the tight ends this year.
Thanks for reading and please free to ask any questions on Twitter.
Videos
New York Jets OTA Presser Takeaways, Aaron Rodgers' Impact and Summer Delusion