Featured Editorials Power Rankings
NFL Power Rankings Week 4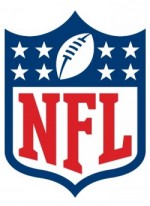 Week 3 brought many crazy events to the NFL landscape. After trading their best offensive player, the Browns won their first game, while Trent Richardson's new team, the Colts, knocked off the mighty Niners on the road. The Giants, Redskins, and Steelers are sitting at an ugly 0-3 while the upstart Dolphins and Bengals got huge wins. After next week, the season may be over for some teams.
1. Denver Broncos SAME: Another game, another huge performance by Peyton Manning. With all the weapons, will anyone be able to slow down the Denver offense, let alone stop them?
2. Seattle Seahawks SAME: It wasn't much of a shock that Seattle spanked the Jags. Russell Wilson is looking very good and this team's leader as a sophomore quarterback.
3. New Orleans Saints UP 3: Drew Brees had quite the game at home against Arizona. However, the big difference between this year's team and last year's is the defense, which held the Cardinals to seven points and intercepted Carson Palmer twice.
4. Green Bay Packers DOWN 1: Despite forcing four turnovers and having a fourth quarter lead, the Packers collapsed and Aaron Rodgers couldn't win it at the end. This team has a lot of potential, but there are still plenty of issues.
5. New England Patriots UP 2: It was against a completely dysfunctional Bucs team at home, but Tom Brady is getting on a better page with his receivers, particularly Kenbrell Thompkins, who scored twice. They're 3-0 and getting healthier, so watch out.
6. Cincinnati Bengals UP 4: Thanks to a balanced running game and a little bit of luck, Cincinnati upset the mighty Packers. Andy Dalton wound up outdueling Aaron Rodgers. Who saw that one coming?
7. Baltimore Ravens UP 4: This was a statement win that showed the Ravens are still legit. They dominated the Texans on both sides of the ball without Ray Rice, proving they are undoubtedly a playoff team.
8. Atlanta Falcons DOWN 3: The Falcons lost another road game and are now two games behind New Orleans in the division. The clutch end game plays were not there for Matt Ryan, who threw a pick when trying to make a comeback. The defense continues to be a problem.
9. San Francisco 49ers DOWN 5: The Colts' defense completely grounded Colin Kaepernick and the Niners' offense. Now the team has to play in St. Louis on a short week without Aldon Smith and Patrick Willis. If San Fran goes 1-3, they could be in serious trouble.
10. Chicago Bears DOWN 1: Pittsburgh gave it a fight, but the Bears' defense turned this one into a blowout. Jay Cutler has been playing like a different QB this year, and that's been key.
11. Miami Dolphins UP 1: The Dolphins got a huge home win over Atlanta thanks to some clutch play by the ever-improving Ryan Tannehill. With the defense that Miami has, they're a legit threat to New England in the AFC East.
12. Indianapolis Colts UP 2: Trent Richardson helped give the Colts' offense a new dynamic, despite limited playing time. With the show they put on in San Francisco, Andrew Luck and company are frightening for any defense.
13. Houston Texans DOWN 5: The Texans forgot to get off the bus at Baltimore. After going down early and having to abandon the running game, Houston was sluggish the rest of the way, and could be in real trouble in the AFC South.
14. Kansas City Chiefs DOWN 1: With a lot of middle of the pack teams beating elite teams, the Chiefs fell a spot despite beating Philly and moving 3-0. But they do deserve to be higher with the way the defense is playing, and they'll surely move up if they send the Giants to 0-4 next week.
15. Dallas Cowboys SAME: This was the most complete game that the Cowboys have played in quite some time. Tony Romo was spot on, DeMarco Murray was a monster, and the defense was ferocious. There's no reason this team shouldn't win the NFC East.
16. Carolina Panthers UP 2: It was an absolute annihilation as the Panthers' defense recorded seven sacks, forced three turnovers, and shut out the Giants 38-0. This was a breath of fresh air for Cam Newton, who looked as good as he has all season.
17. Detroit Lions UP 2: It was impressive to see the Lions go on the road without Reggie Bush and not shoot themselves in the foot. If this team continues to mature, don't be surprised if you see them in the playoffs.
18. Washington Redskins DOWN 2: Things are bad in the nation's capital. The Skins are 0-3, Robert Griffin III is now Robert Garbage Time III, and they could be out of the playoff race very soon.
19. Tennessee Titans UP 8: A huge comeback victory capped by a touchdown with 15 seconds to go has me believing in the Titans. The defense is legit and it looks like Jake Locker is starting to really became the first round QB he was expected to be.
20. New York Giants DOWN 3: The Giants look awful. The defense is a complete mess, they can't run the ball, and Eli Manning is turning the ball over left and right. They go to Arrowhead next week in an effort to avoid a likely season ending 0-4 start.
21. Philadelphia Eagles SAME: So much for Chip Kelly taking over the NFL. The Eagles looked lost against Kansas City, especially on defense, and their fast paced offense isn't going to be enough to beat teams by itself. Turnovers by Michael Vick aren't helping the case.
22. St. Louis Rams DOWN 2: After completely rolling over to the Cowboys, the Rams look like nothing special. Sam Bradford and the offensive line got eaten up by a good pass rush, and with barely any running game, St. Louis can't hang with the big boys.
23. New York Jets UP 6: Geno Smith threw for over 300 yards, passed for two touchdowns and ran for a third, and the Jets had two 100-yard receivers as they knocked off the Bills. If the offense can continue to improve, they can be a surprisingly competitive team.
24. Tampa Bay Buccaneers DOWN 2: As expected, the Bucs were completely flat in New England. Their defense wasn't awful, but only three points by the offense is not enough. Opposing defenses are not taking Josh Freeman seriously, which is why Doug Martin is seeing a lot of stacked boxes.
25. Arizona Cardinals DOWN 1: It's hard to ask for a win in the Super Dome, but the Cardinals didn't even put up a fight. Carson Palmer threw a pair of picks and the defense was a joke.
26. Pittsburgh Steelers DOWN 3: Big Ben and company put up a fight, but to no avail, as turnovers killed them against the Bears. They are improving on offense and they won't face Chicago's D every week, but it'd be a tall task for this 0-3 team to make the playoffs.
27. Buffalo Bills DOWN 2: The Bills fought hard, but no E. J. Manuel magic was had this week. The injury to C. J. Spiller is not considered serious, but he hasn't been the dynamic playmaker he was expected to be.
28. Cleveland Browns UP 3: Brian Hoyer came out of nowhere to lead the Browns to their first win after losing their best offensive player. In the long run, this may hurt the team trying to get the top overall pick, but it showed an impressive amount of fight.
29. San Diego Chargers DOWN 1: Phillip Rivers played another solid game, but the running game is not doing him any favors, leading to another crushing loss for the Chargers. You stay heartbroken, San Diego.
30. Oakland Raiders SAME: It was really hard to expect them to put up much of a fight in Denver Monday night. However, things are looking better than the two teams below them.
31. Minnesota Vikings DOWN 5: On the flip side of Cleveland, Minnesota was atrocious. Their defense allowed Hoyer to pick them apart. Christian Ponder is nothing to get excited about. And Adrian Peterson, the Purple Jesus, hasn't quite lived up to that nickname.
32. Jacksonville Jaguars SAME: We saw this one coming. The Jaguars are inexplicably bad. In every aspect of the game. There's really nothing more to say.
Videos
New York Jets OTA Presser Takeaways, Aaron Rodgers' Impact and Summer Delusion