Featured Editorials Power Rankings
NFL Power Rankings Week 5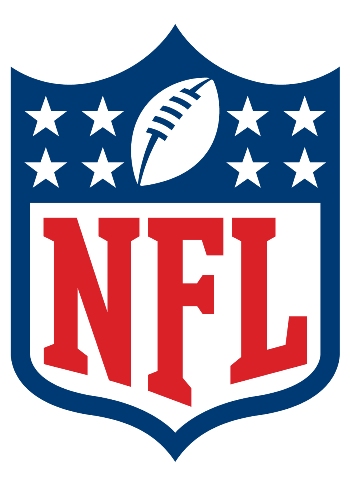 The first week of byes is over, with Green Bay and Carolina taking a week off.  In Week 4, we got Big Ben in London, a battle of the undefeated teams on Monday night, and, what do you know, more domination by Peyton Manning. All but two teams are 25% done with their season, and there's a big difference between being 3-1 and 2-2.
1. Denver Broncos – SAME: It's starting to get boring talking about the constant and insane success that the Broncos and Peyton Manning (on pace for 64 touchdown passes) are having. Clearly the kings of the NFL right now, it's smooth sailing for two weeks when they travel to Dallas and then host the Jaguars (yikes) before getting their first real test Week 7 when Manning returns to Indianapolis.
2. Seattle Seahawks – SAME: Seattle was gift-wrapped a victory by a brutal Matt Schaub pick-six in a game that Houston had no business losing. Russell Wilson was pedestrian, throwing for a mere 123 yards. This team needs to get better on the road before we consider them the NFC favorites.
3. New Orleans Saints – SAME: Is there any harder matchup duo than Jimmy Graham and Darren Sproles? The two tore up the Dolphins' defense on Monday night, the Saints' D created turnovers, and Drew Brees is pretty much unbeatable at home.
4. New England Patriots – UP 1: Despite a near epic collapse, New England got the job done in one of the toughest places to play in the NFL. Aqib Talib has been a beast and the defense looks legit. If Rob Gronkowski and Danny Amendola return next week, it may be time for Denver to start worrying about the Patriots.
5. Green Bay Packers – DOWN 1: The Packers dropped a spot with a bye this week. They have a huge home game this week against the Lions as they look to get back on track.
6. Kansas City Chiefs – UP 8: Another game, another win for Alex Smith and the Chiefs. While they were unable to remain turnover free, Smith had a solid game and the defense ate up the self-destructing Giants. This team may very well be undefeated for a while.
7. Indianapolis Colts – UP 5: Offensively, the Colts weren't at their best, but the defense came through with three interceptions. Oh, and they were playing the Jaguars. After big back-to-back road wins, the Colts are looking as scary as they have since they had Peyton Manning.
8. San Francisco 49ers – UP 1: Frank Gore keyed the 49ers, who got back on track against the lowly Rams. While Colin Kaepernick and the passing game wasn't necessarily explosive, they were good enough in a game they needed to win.
9. Cincinnati Bengals – DOWN 3: What to make of these Bengals? Beat the Packers one week, lose to the Browns the next. They're still a playoff contender (the Browns aren't actually that bad), but unless Andy Dalton makes the leap soon, this team's ceiling will be pretty low.
10. Detroit Lions – UP 7: I was very impressed to see the Lions not beat themselves against the more-disciplined Bears. With 139 yards on 18 carries, Reggie Bush has been a huge difference-maker and as long as he's healthy, this could be one of the top teams in the NFC.
11. Chicago Bears – DOWN 1: Where did the clutch Jay Cutler go? Cutler was awful, with three interceptions. The Bears' defense didn't help either, giving up 27 second quarter points and getting gashed by Reggie Bush. Chicago may not be the beasts of the NFC North.
12. Miami Dolphins – DOWN 1: Ryan Tannehill has improved this year, but he has to get better at protecting the ball. Turnovers killed Miami against the Saints in a game where they could not afford to turn the ball over.
13. Atlanta Falcons – DOWN 5: It was too little too late for the Falcons, who are suddenly 1-3. Red zone and late game execution, two areas that Atlanta excelled in, are plaguing them this year, and injuries certainly aren't helping.
14. Baltimore Ravens – DOWN 7: Five. The number of interceptions Joe Flacco threw. Three. The number of Bills' starters missing from their secondary. Ray Rice wasn't 100%, but that's an unacceptable performance for the defending champs who find themselves in a three-way dogfight in the AFC North.
15. Tennessee Titans – UP 4: Jake Locker has everyone's attention now, not just for his early season excellence and zero turnovers, but also for his hip injury, which may keep him out for a while. This could derail the surprise Titans' season.
16. Houston Texans – DOWN 3: The pick by Matt Schaub was one of the worst I've ever seen, not just because it was an awful throw, but also because the team should have been running the ball. Houston did an impressive job controlling Seattle for a while, but Schaub is holding them back.
17. Carolina Panthers – Down 1: Carolina dropped a spot after having a bye, and gets Arizona next week. They can hang their hats on saving Ron Rivera's job through the bye week and build momentum off their win over the Giants.
18. Dallas Cowboys – DOWN 3: Same old Cowboys. Phillip Rivers destroyed them in the short passing game, and a costly turnover by Terrence Williams doomed them. This team has true potential, but they're only average until they show consistency.
19. Washington Redskins – DOWN 1: Finally with a victory, the Redskins are very much alive in the NFC East. However, there are still plenty of issues. Alfred Morris is banged up, the defense is still pretty bad (they just played Matt Flynn), and Robert Griffin III has yet to return to last year's form.
20. Buffalo Bills – UP 7: The Bills have become a feisty team at home. However, it's been a different story on the road. The defense has been better than advertised, but with seven road games remaining, it's still going to be a long season in Buffalo.
21. Cleveland Browns – UP 7: Who needs Trent Richardson, right? The Browns are 2-0 since trading their former tailback. Brian Hoyer, who is no world-beater, is performing admirably with targets Jordan Cameron and Josh Gordon, and the defense is getting better and better. They're in first in the AFC North, and a division title actually isn't out of the question.
22. San Diego Chargers – Up 7: The resurgence of Phillip Rivers has been one of the big surprises of the year. The personnel surrounding him is subpar and the defense is weak, but Mike McCoy's gameplan is getting the most out of San Diego's talent.
23. Arizona Cardinals – UP 2: Don't get too excited, Cardinals fans. The team they just beat, the dysfunctional Bucs, are poisonous to say the least. Patrick Peterson has been a huge playmaker, but the Carson Palmer era in Arizona may not last long.
24. Philadelphia Eagles – DOWN 3: Everyone was all over Chip Kelly's high-powered offense after Week 1, but he may have been figured out already. But hey, let's give Philly a break. They were Peyton Manning's latest victim. At least they get Eli next week.
25. St. Louis Rams – DOWN 3: Is Sam Bradford holding the Rams back, or are the Rams holding him back? This defense has some playmakers, but there's no deep passing game on the offense. Tavon Austin hasn't been impressive thus far.
26. New York Jets – DOWN 3: Penalties, turnovers, and discipline have all been huge issues for the Jets. There will be plenty of growing pains with Geno Smith this year, who has yet to beat a quality team.
27. Minnesota Vikings – UP 4: Adrian Peterson was vintage Adrian Peterson, with fullback Jerome Felton returning to his side. Matt Cassel gave some life to the passing game, but losing the first three in that division is still daunting for the Vikings.
28. New York Giants – DOWN 8: Once again, the Giants got blown out. So many things are going wrong with this team, and this time, the special teams was a culprit as well, allowing a punt return for a touchdown. There isn't much optimism for this team going forward, and a loss to the Eagles next week would be the final nail in the coffin.
29. Oakland Raiders – UP 1: Despite a loss, Oakland moved off because (surprise) there are actually multiple worse teams than the Raiders. I'll give them a mulligan because Terrelle Pryor was out. They have no chance without him.
30. Pittsburgh Steelers – DOWN 4: In the battle of the winless teams, Pittsburgh came up short. They're pretty much done, as Ben Roethlisberger and Troy Polamalu are desperately trying to make this team not terrible.
31. Tampa Bay Buccaneers – DOWN 7: The Mike Glennon experiment didn't get off to a great start with a bad home loss to Arizona that saw an absolute fourth quarter meltdown. That might do it for Greg Schiano.
32. Jacksonville Jaguars – SAME: Ben Roethlisberger claimed the Steelers were the worst team in the NFL. No, Ben, the Jaguars are.
Videos
Aaron Rodgers Injury Fallout & Jets/Bills Recap