Vlad To The Bench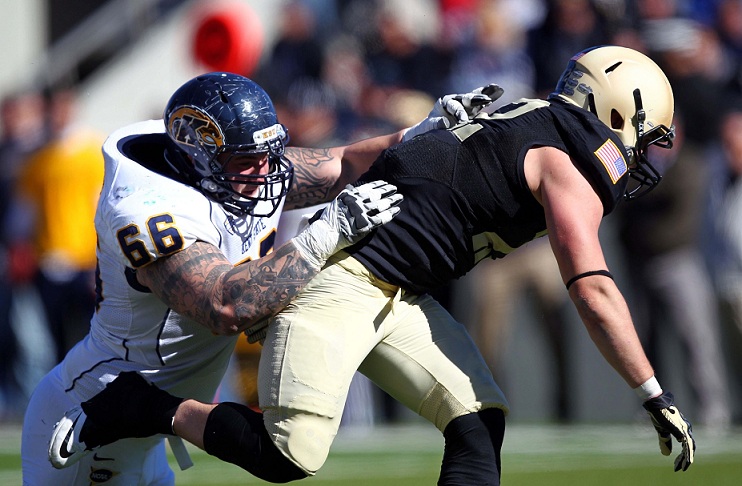 One of the surprises from training camp was the play of offensive lineman Vladimir Ducasse.  He was selected by the Jets in the 2nd round of the 2010 NFL draft and he was very inconsistent in his first two seasons.  He moved around from tackle to guard and struggled, especially with the mental aspects of the game.  This training camp he was impressive though and won the starting left guard position.  The Jets ended up releasing Stephen Peterman who was thought to be the leading candidate for that job.
The Jets have been plagued by penalties so far this season, and one of the main culprits has been Ducasse.  It looks like his time as a starter has come to an end.
I'm told #Jets are going to go with rookie OL Brian Winters over the inconsistent Vlad Ducasse.

— Kimberley A. Martin (@KMart_LI) October 1, 2013
Rookie OL Brian Winters has played 15 special-teams snaps, but just one offensive snap (against the #Bills) #jets

— Kimberley A. Martin (@KMart_LI) October 1, 2013
The 6'4″ 320lb Winters played his college football at Kent State.  Here is some additional information on Brian Winters from draft day.  Winters was a tackle in college but was projected to be a guard in the NFL.
Videos
NY Jets Phase 3 OTAs, Expectations and a Minor Calf Tweak with Greg Renoff