Welcome Back Mike Goodson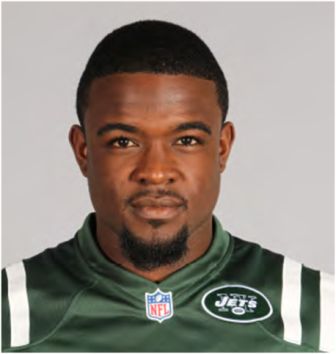 New York Jets running back Mike Goodson has served his four game suspension and is eligible to return to the team.  The Jets are thin at WR and RB so Goodson's return is important.  Stephen Hill was diagnosed with a concussion and Santonio Holmes is expected to miss a few weeks with a hamstring injury.  Since the Jets could possibly be lining up Jeremy Kerley and Clyde Gates as the starting wideouts, running the ball is going to be critical.
Bilal Powell is off to a fantastic start this season, with 66 carries for 292 yards and a 4.4 yard average.  Depth is an issue behind Powell since Chris Ivory is hurt again, so the timing is right for Goodson's return.
Kristian Dyer from Metro NY has some more information on how Goodson trained for his return.
Goodson will simulate a number of drives on this Saturday, trying to replicate the amount of carries and running he will have to do in Week 5 when his suspension is over and he can return to the field. During the week, he worked out five days a week, twice-a-day and watched his diet carefully. But it is this weekend session that has him feeling like he can step on the field and be ready for Monday night at the Falcons.

Some things of course he can't replicate, like the beating he will take from NFL linebackers who will look to level him on any given Sunday.

"The most I can do is hit the sleds outside but there's nothing you can really do to have your body feel like that. I was watching 'Sports Science' [on ESPN] the other day and they said that an NFL hit is like a car crash to your body," Goodson said. "There's nothing really you can do to make your body feel like that. But you try to hit the sleds, do stuff like that. Try to be physical in the weight room as far as explosion stuff but that's about it."
Geno Smith is coming off a rough outing so the more the Jets can do to take the pressure off of him on Monday night, the better their chances of winning.  Mike Goodson will take the field on Friday night with a pair of fresh legs.  With all the other injuries, he will be greeted with open arms by Rex Ryan and Marty Morhinweg.
Videos
Aaron Rodgers Injury Fallout & Jets/Bills Recap