NY Jets Waive WR Ryan Spadola & LB Ricky Sapp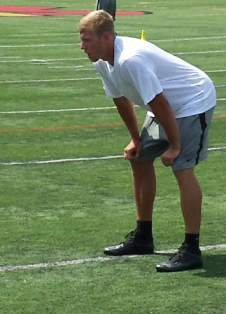 Today the New York Jets made some surprising moves. As expected running back Mike Goodson was placed on the active roster now that he is back from a four week suspension. Wide receiver Michael Campbell was activated from the practice squad as well. The move that may have surprised some Jets fans though was the release of linebacker Ricky Sapp and wide receiver Ryan Spadola, both players were waived to make room for the additions.
Wow. Mike Goodson and WR Michael Campbell to the active roster. Ricky Sapp and Ryan Spadola released. #NYJ

— Chris Lopresti (@CLoprestiWFAN) October 5, 2013
Linebacker Ricky Sapp, with the Jets since 2011, has had some setbacks with injuries throughout his NFL career. In his time with the Jets Sapp was not able to record a sack but was credited with one tackle. Receiver Ryan Spadola was cut from the team even though he showed promise in camp and the preseason. A New Jersey native Spadola was originally brought in as an undrafted free agent (UDFA) from Lehigh and was impressing the coaches. Unfortunately he was not able to get enough playing time with the Jets in the regular season and the team looked at Campbell as a better option.  Don't be surprised to see Spadola signed to Jets practice squad if he is not acquired off waivers.
Keep the conversation going in our New York Jets Message Board.
Videos
NY Jets Phase 3 OTAs, Expectations and a Minor Calf Tweak with Greg Renoff