Fantasy Football: Hot / Not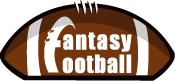 Welcome to the 6th week of the waiver wire/who is hot and who is not column of the year, I thank everyone for reading and hopefully this will assist your team on the way to the playoffs.  We will not list anyone who was on previous lists but if  Alshon Jeffrey, Keenan Allen, Willis McGahee ,  Terrance Williams, and Danny Woodhead are still out there please do yourself a favor and grab them.  Let's get to the list.
Who is Hot;
Tony Romo- He may have made a huge mistake at the end but their passing game is on fire.
Nick Foles – He stepped in last week and now has the job and if he plays well could keep it for rest of the season.
Alshon Jeffrey – With all the attention that Marshall is getting it is leaving this physical receiver open all over the place.
Terrance Williams – Two very good weeks in a row, Miles Austin may not get his job back.
Julius Thomas – He has 6 td's without a red zone attempt….amazing.
Ray Rice – They said they were feeding him and they did 33 times.
Terrelle Pryor – He continues to improve and is a top 10 fantasy QB the rest of the way.
Justin Blackmon – Yes he played the Rams but with Henne coming in him and Shorts should have good season in trailing mode in every game.
Who is not;
Maurice Jones Drew –  He could not run well on the Rams, time to cut bait.
Matt Ryan – He has now lost Jones and White is banged up, sell if you can.
Bills skill players – Spiller, Jackson, Woods, and Johnson all take a huge step back with Manuel being out for 6 weeks.
Davis Wilson – He is now out and it is time to give up in my book.
Bilal Powell – He now looks to be in a 3 way job share.
Michael Vick – The inevitable injury happened and this could be it for him if Foles plays well.
Marques Colston – He seems to be the one being ignored the past few weeks, temper expectations.
Trent Richardson – He looks the same as he did in Cleveland, with no touchdowns he is a middle of the road fantasy running back.
Average Size Leagues Waiver Wire pickups
Zac Stacy – He looks like he grabbed the Rb1 job but with the schedule coming up I think the Jaguar game will be his best of the season.
Austin Pettis – Sam Bradford' favorite and most trusted receiver.
Marcel Reece – With 2 Raider running backs now hurt he stepped up last year and I think he is the best back on the team.
Da' rell Scott – Here is the Giants new RB1, only if you are desperate.
Andre Ellington – The coach said he will not get more than 30 snaps but he is making the most of them.
Nick Foles – In his 2 starts last year , he put up great stats.
Jeremy Kerley – With 2 good weeks in a row, he looks to be the Jets best receiver option.
Shonn Greene – He is coming back from injury and with Chris Johnson struggling he could get a real chance.
Harry Douglass – He is now a starter and worth an add as a WR3.
Donald Brown – Looks to be getting at least 1/3rd the caries plus being the 3rd down back.
Ronnie Hillman – He is clearly one Moreno injury away from being the RB1.
Donnie Avery – Purely a bye week fill in but is having another quality season.
Garrett Graham – With Daniels out for 4-6 weeks, he should now be a top 8 tight end
Send me any questions or lineup decisions on Twitter –dvond
Good Luck this week!
Fantasy Mike
Videos
NY Jets Phase 3 OTAs, Expectations and a Minor Calf Tweak with Greg Renoff