Fantasy Football Featured Editorials
Fantasy Football: Play Bench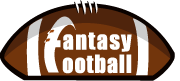 Each week in this space I will review players who are ranked outside the top 10 for QB's and Te's and top 20 for WR's in the weekly ESPN rankings on who I think will flourish and who will disappoint this upcoming week.  I do not review those ranked higher since they are probably highly drafted and unable to be benched especially with the lack of depth a RB.  Last week was my first bad week, I went 3-6 in the Play them and 4-4 in the Bench them.  We have our 3rd bye week with the Atlanta and Miami being off.  Let's get to this week.
Play Them;
Jay Cutler (11) – He had a bit of a rough game last week but get the best defense to go against in the Giants this one, start him comfortably.
Nick Foles (17)- He stepped in for almost 200 yards and 2 TD's last week, I would expect something similar with more yards vs the Bucs.
Willis McGahee (21)- He will get a ton of carries again and should get a few goal line chances, not many running backs guaranteed to his workload.
Danny Woodhead (26) – With Mathews out, he is their best option and has even gotten a few goal line carries, he should perform as a RB2.
Marcel Reece (34) – With McFadden out, last year he had a few huge games and I would feel another coming this week, especially with Jennings banged up as well.
Alshon Jeffrey (20)- Continue to ride his hot streak especially against the Giants.
Justin Blackmon (26)- He ran free all last week versus the Rams last week and in what should be a trailing mode all game, should rack up the targets.
Terrance Williams (30)- He may have won the job over Austin and now gets the Redskins, another awful pass defense.
Garrett Graham (10)- He was close to a TE1 and now with the Daniels injury, I can see him being a top 5 guy especially against the Rams.
Bench Them
Colin Kaepernick (11) –   At this point, he should be n all benches, he is not running and wait till Crabtree comes back.
Eli Manning (17)-  On the road in Chicago, if int's count as negative points, he cannot be started the rest of the year.
Darren Sproles (23) – He is just not getting the touches and has had only 1 good game all year.
Bilal Powell (24)-  It looks like with Goodson and Ivory back he is in a complete 3 way job share, not an optimal situation.
Maurice Jones Drew (25) – There is nothing that can happen to have him as a starter on your team,  if he could not rip up the Rams who is he going to have success against.
T.Y Hilton (22) – He did have a huge week but he is way more boom or bust this year with more bad games than good.
Hakeem Nicks (25)- While he looked good last week, the Bears are a different animal and expect much regression.
Dwayne Bowe (30)- Another guy everyone is getting tired of waiting for, much better options out there.
Jared Cook (14)- There is no way you can continue to hope and pray he replays the week 1 production.
Thanks for reading and please free to ask any questions on Twitter.
Mike
Videos
New York Jets OTA Presser Takeaways, Aaron Rodgers' Impact and Summer Delusion