Featured Editorials Power Rankings
NFL Power Rankings Week 7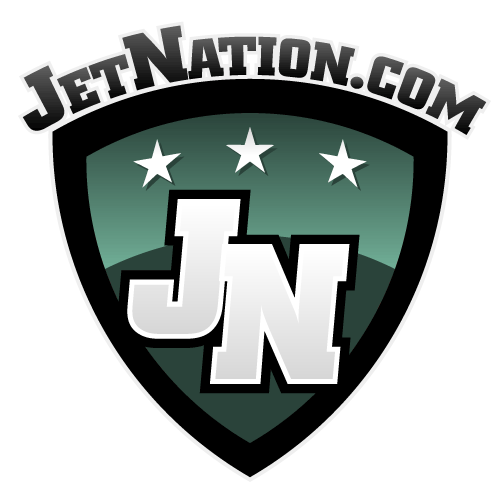 There are only two undefeated teams left in the NFL, and they both reside in the AFC West. The Broncos and Chiefs are at the top of this week's power rankings, but big wins for the Packers, Patriots, and Cowboys has them trending upwards. The Colts, Texans, and Jets were not so lucky.
Denver Broncos SAME: The Jaguars held their own against Denver for a while, even getting a pick six off of Peyton Manning. But the fact is, there was no way this Denver team would lose this game. They go to Indianapolis next week, which could be an AFC championship game preview.
Kansas City Chiefs UP 2: Once again, the defense picked up for the offense's slack. I'm still curious to see how they do against a good team, and they probably won't get one until after their bye against Denver. But this team is still undefeated, and I have to give them credit.
Seattle Seahawks SAME: The Seahawks finally looked vulnerable at home, which is alarming. Marshawn Lynch dominated on the ground in the second half, however, and the defense, for the most part, was on top of their game.
New Orleans Saints DOWN 2: New Orleans was oh so close to going 6-0. They were impressive again on the road, especially with Jimmy Graham recording zero catches, but a loss is a loss, and Drew Brees has to be sharper next time.
Green Bay Packers UP 1: James Jones and Randall Cobb get hurt? No problem for Aaron Rodgers, who had a field day with Jordy Nelson. The defense held up and Eddie Lacy was superb once again, showing how balanced this team actually is.
New England Patriots UP 3: Third time's the charm for Tom Brady at the end of the game, who got the job done with a touchdown to Kenbrell Thompkins with five seconds left. This New England team still looks shaky and has plenty of injuries, but they're 5-1, and that's big time.
San Francisco 49ers SAME: Colin Kaepernick got Vernon Davis going with 180 yards and two touchdowns, showing Davis is the most dynamic weapon on the Niners offense right now. That could change when Michael Crabtree returns, and that's a good thing.
Cincinnati Bengals SAME: Surviving an epic collapse, Cincinnati finally won a road game, although it was against Thad Lewis and the Bills. They managed to get A. J. Green going finally with a 100+ yard game and are alone in first in the AFC North.
Indianapolis Colts DOWN 4: Andrew Luck and his offense struggled mightily against one of the worst defenses in the league on Monday night. They might want to make sure that doesn't happen next week when Peyton Manning comes to town.
Detroit Lions UP 1: Matthew Stafford's hat trick of touchdowns to Joseph Fauria showed he doesn't always need to rely on Calvin Johnson. Brandon Weeden also gifted the Lions with a pair of interceptons.
Chicago Bears UP 1: It may have been a little too close for comfort, but Chicago kept the Giants winless. This defense truly has a nose for the ball, forcing three interceptions.
Baltimore Ravens DOWN 2: It was a solid day for Joe Flacco with 342 yards and two touchdowns, but he could only put 17 points on the board. Not enough against Green Bay, even when the Ravens' defense played well against the Packers.
Miami Dolphins SAME: The Dolphins took their bye week to regroup as they hope to get back on the winning track when they host Buffalo next week.
Dallas Cowboys UP 2: In a game they needed to have to keep pace with the Eagles, the Cowboys protected their house despite so many injuries. They need to get healthy and still work on consistency, but it was a big win for Dallas and Tony Romo. DeMarco Murray's health is crucial.
Tennessee Titans DOWN 1: The Titans played two straight tough games, but to no avail. They impressed in Seattle the way no one has so far, but the fact of the matter is a hurt Jake Locker plus Ryan Fitzpatrick interceptions won't equal wins.
Cleveland Browns DOWN 1: If Brian Hoyer was in the game, this could have been a different story, but Brandon Weeden continues to hurt this team with turnovers. Give the defense a lot of credit, but the Browns' magic may be over.
Philadelphia Eagles UP 5: With Nick Foles starting, the offense didn't seem to miss a beat. The defense is still an issue, and it's alarming that Mike Glennon and the Bucs were keeping up with them, but they're tied for first in the NFC East.
Carolina Panthers UP 5: Why can't Cam play like this ever week? Newton threw for three scores and rushed for a fourth as his team destroyed the Vikings. Newton's tantalizing talent will always have us wondering if he can take it to the next level.
Arizona Cardinals SAME: It was a tough game against the Niners on the road, but the Cards were competitive, Larry Fitzgerald got back on track with a long score, and they're still overachieving at .500.
Washington Redskins DOWN 2: Another two turnovers for Robert Griffin III and a weak special teams effort has the Redskins in a deep hole: 1-4 with the Bears and Broncos on deck.
Atlanta Falcons SAME: At 1-4, the once high-flying Falcons look vulnerable with a bad defense and no Steven Jackson. But they get the lowly Bucs at home this week, which they need to win.
St. Louis Rams UP 3: The Rams absolutely crushed the Texans in Houston, which was a shock to many. Rookie Alec Ogletree's pick six showed some life in this defense, one we thought was left for dead two weeks ago.
San Diego Chargers UP 4: In a game that it looked like San Diego was destined to blow, the Chargers held on by running the ball. This was an impressive win for a team that will still don't know much about.
New York Jets DOWN 4: The up-and-down play of Geno Smith continues. The rookie continues to make promising throws, but play inconsistent. He'll have a chance to win the biggest game of his young career next week against the Patriots.
Houston Texans DOWN 8: Matt Schaub was knocked out of the game, so T. J. Yates threw the interceptions for him. The running game continues to improve with 141 yards by Arian Foster, but they aren't putting points on the board.
Buffalo Bills DOWN 2: Thad Lewis led a remarkable comeback with his two late touchdown passes, but he came up short in overtime. It's hard to be optimistic for this young team going forward this season, especially with E. J. Manuel out.
Oakland Raiders DOWN 1: Terrelle Pryor hung tough with the Chiefs for a while, but even the rising Oakland QB wasn't immune to the Kansas City D.
Pittsburgh Steelers UP 1: The Steelers picked up their first win thanks to a vintage Pittsburgh defensive performance. The Big Ben bomb to Emmanuel Sanders helped out too.
Minnesota Vikings DOWN 1: It was heartbreaking to hear about Adrian Peterson's son, and surely tough to endure a loss like the Vikings did on Sunday.
Tampa Bay Buccaneers SAME: It's really painful watching this team play. They make some good plays and make you think they're on to something, and then they pull the rug out from under you. Doug Martin has no room to run and Greg Schiano needs to go.
New York Giants SAME: Brandon Jacobs enjoyed a nice resurgence with two touchdowns, but three more picks for Eli Manning killed this team, which is an absolute mess.
Jacksonville Jaguars SAME: Hey, they were competitive against the Broncos for a little while. And they covered. That should be a half win, right?
Videos
Aaron Rodgers Injury Fallout & Jets/Bills Recap