Home Slider Injury Report Jet News
Rex Thinks Milliner Will Be Active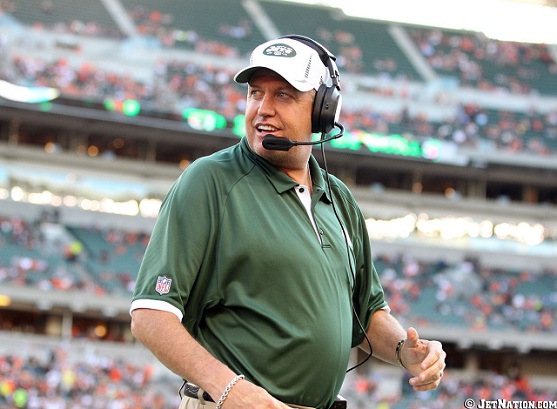 Rex Ryan is optimistic that Dee Milliner will be active this week against the New England Patriots.  Rex was asked about it and said "Yeah, I am. Absolutely."
Ryan also provided injury updates on Holmes, Wilson and a few others.
The injuries, you've got (Santonio) Holmes did not participate. Kyle Wilson, concussion, did not participate and the new guy we just signed, the wideout (Greg) Salas did not participate with a knee. Guys that were limited today, Dee Milliner with a hamstring, David Nelson, hamstring. Everybody else is good. I don't know what else you can say. The new guy, we kind of knew he was going to be out. Not that you thought we just signed him and this just happened. That's not the case.
The New England Patriots will be without Vince Wilfork and Jerod Mayo.
They lose a huge piece in their run defense, because Vince Wilfork was huge (joking). So I think that's what they lost. But no, he's a good football player, too. They've got some guys in there that are battling, kind of no-name type compared to Vince Wilfork, but they seem to be doing a decent job on the run. I think maybe it was 4.3 a carry with Wilfork in there, maybe 4.5 when he's not in there. So it does make a difference.
Videos
New York Jets OTA Presser Takeaways, Aaron Rodgers' Impact and Summer Delusion