Featured Editorials Home Slider
NY Jets Reporter Kristian Dyer Answers JetNation's Questions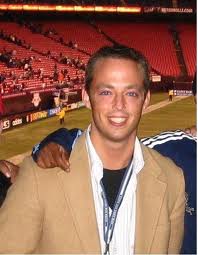 New York Jets beat reporter Kristian Dyer from Metro NY answered questions submitted by members of JetNation's message boards and forums.  The JetNation handle of the member is displayed for their particular question:
Q – Member (Faba): How much string do you give Geno Smith if he continues to make mistakes before you sit him down let him observe and hopefully learn?
Dyer: At this point in the season, internally you make the decision to go with Geno Smith from here on out unless he performs so poorly that his confidence will be undone. This is a Jets team that is better than many said – for the record, I said 7-9 during preseason – but it is still a work in progress and perhaps a bit too far away from being a playoff side. Part of that progress, a very big part in fact, is the development of Smith. Him growing and maturing as a quarterback is more important than winning an extra game or two this year with a veteran quarterback. The Jets are thinking long term here.
In the long run, he is better served by starting this season. He can show what he's made of or the Jets can begin to eye A.J. McCarron for next year, who I think can be a solid professional. But Smith has some slack here.
Q – Member (Edwards): Is head coach Rex Ryan happy with Quinton Coples play at linebacker, or does he think he still has a lot of growing to do at the position?
Dyer: It was always going to be a work in progress with Coples, who just doesn't have the cover instincts or the lateral movement and hips you want from a linebacker. But even with the position change, he is still playing primarily on the line, which is his best position.
Q – Member (Faba): How many games does head coach Rex Ryan have to win to keep his job?
Dyer: This answer depends very much on owner Woody Johnson and not general manager John Idzik. Woody likes Rex as a person, as a head coach and as a spokesman for the team. If Rex can match last year's win total of six wins with a team on paper weaker than the year before and a rookie starting at quarterback, I think Rex gets one more year. Rex is also a bit tamer this year as well, which is good for a button-up type like Idzik. I think Rex keeps the job.
Q – Member (Senior Gato): What were the Jets' own pre-draft evaluations of Geno Smith? How ecstatic were they that he fell to their third pick (#39)/the second round?
Dyer: I had a team source tell me in April that the Jets didn't view him as a top 15 pick and since then, I've learned that Dee Milliner and Sheldon Richardson were significantly higher on their board that night – it wasn't all that close. Smith was seen by the team as a good value in the second round and an educated gamble. He isn't considered a 'lock' to be an NFL starter or their long term solution but viewed as someone capable of growing into that role.
A number of teams had a second round grade on Smith or even an early third round pick from what I've heard.
Q – Member (The Crusher): What is defensive lineman Damon Harrison (Big Snacks) favorite snack?
Dyer: On Sunday, I think his favorite snack will be Tom Brady. I'm predicting he gets a sack in the game. But I've also seen him down 25 wings in a single sitting, and then order a main course.
Q – Member (Stugotz81): Why did the Jets release wide receiver Ryan Spadola?
Dyer: You will hear from the Jets that his hands weren't good enough and he was still too raw too contribute, but I think the Jets felt they could stash the unheralded wide receiver out of Lehigh on the practice squad to open a roster slot and it turns out they couldn't. Spadola could be a solid player, but he will need a lot of work.
During rookie minicamp and through offseason workouts, he never stood out as someone ready to make the jump. He did better in preseason games than at any point during practice. The Jets might feel that he's hit his ceiling.
Videos
Aaron Rodgers Injury Fallout & Jets/Bills Recap