Featured Editorials Home Slider
Jets vs. Patriots Players To Watch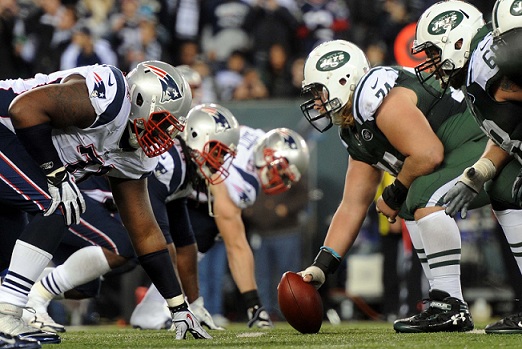 The Jets are playing the Patriots and here is our full Jets game preview. What we want to do here is highlight a few of the Patriots players to watch. You obviously know all about Tom Brady and Rob Gronkowski is expected to play.  Here are some other Patriot players to keep your eyes on during the game.
1)      Austin Collie, Wide Receiver: It'll be interesting to see what Collie's role is. There seems to be a lot of predictions that Collie is going to have a big game. Brought in just a few weeks ago, Collie had his only two catches in the Patriots final drive last week against New Orleans and if Aaron Dobson continues to struggle with drops, he could be in danger in losing a lot of playing time to Collie.
2)      Devin McCourty, Safety: There's speculation that McCourty could slide down to corner due to the injury of Aqib Talib but I don't think that's likely. Teams have struggled to beat New England with big plays and a large part of that is due to McCourty shoring up the back end. Whether he is at corner or safety, McCourty is now the playmaker in the secondary and Geno Smith has to be aware of him at all times.
3)      Chandler Jones, Defensive End: Jones has been a menace coming off the edge, collecting six sacks (leads all 4-3 DE's) and 27 total pressures (third overall). The way Lamar Woodley was working right tackle Austin Howard last week, this could be a concerning matchup. Look for the Jets to chip Jones with a tight end for most of the game and to have a back in the backfield at all times.
Videos
Aaron Rodgers Injury Fallout & Jets/Bills Recap