Milliner Expected Back; Injury Report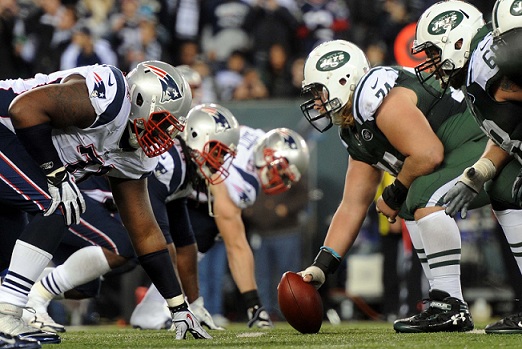 Injuries are obviously part of the game in the NFL and the Patriots are battling through plenty of them right now.  Although the Jets will be without Santonio Holmes once again this week, they are relatively healthy otherwise.  Rex Ryan indicated that Dee Milliner should be back for this important divisional game.
The Patriots expect to see Rob Gronkowsi finally make his return to the field but it looks like they will be without CB Aqib Talib.  Also gone for the Patriots are Jerod Mayo and Vince Wilfork who are both on the injured reserve list.
Here is the full injury report.
New York Jets
Status Report

Out
Friday
WR Santonio Holmes (foot, hamstring), WR Greg Salas (knee)
Probable
Friday
LB Quinton Coples (ankle), CB Antonio Cromartie (hip, knee), DT Kenrick Ellis (back), RB Chris Ivory (hamstring), S Jaiquawn Jarrett (knee), WR Jeremy Kerley (back), CB Dee Milliner (hamstring), WR David Nelson (hamstring), RB Bilal Powell (neck), CB Darrin Walls (shoulder), CB Kyle Wilson (concussion)
New England Patriots
Status Report

Out
Friday
WR Danny Amendola (concussion, groin), DT Tommy Kelly (knee), RB Leon Washington (ankle)
Doubtful
Friday
CB Aqib Talib (hip)
Questionable
Friday
RB Brandon Bolden (knee), T Marcus Cannon (shoulder), G Dan Connolly (concussion), WR Julian Edelman (thigh), TE Rob Gronkowski (back, forearm), TE Michael Hoomanawanui (knee), WR Matt Slater (wrist), S Tavon Wilson (hamstring)
Probable
Friday
CB Kyle Arrington (groin), S Devin McCourty (shoulder), DE Rob Ninkovich (groin), T Nate Solder (back)
Videos
JetNation
4.6K
Subscribe
Broken Brains; Critics of Jets Quarterback Aaron Rodgers Begin Stirring up Conspiracy Theories