Featured Editorials Power Rankings
NFL Power Rankings Week 8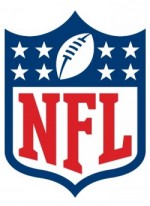 Injuries were one of the headlines of Week 7, with Jay Cutler, Nick Foles, Sam Bradford, and Jermichael Finley were some of the big players to go down. But more importantly, the middle teams of the league got more crowded. The Bills beat the Dolphins to keep them in the playoff hunt. The Jets, Panthers, and Chargers put themselves in good position with wins. The Ravens, Titans, Lions, and Bears hurt themselves with losses. Week 8 will likely tell us more about these teams as we approach the halfway point of the season.
1. Kansas City Chiefs UP 1: They may not be the best team in football, but they're the only one that hasn't lost yet. After a nail biter against Houston, I'd be surprised if the Chiefs hold the top spot for long.
2. Denver Broncos DOWN 1: Peyton Manning seemed to be a little off, yet he still threw for three scores to go with nearly 400 yards. The defense must improve, and Von Miller is going to need to be a big part of that.
3. Seattle Seahawks SAME: On the road on a short week, the Seahawks got the job done against Arizona. They were efficient on both sides of the ball and are starting to hit their stride.
4. New Orleans Saints SAME: The Saints' bye week could not have come at a better time, as they'll likely have Jimmy Graham coming back from injury. They get a treat with the Bills to get back on the winning track.
5. Indianapolis Colts UP 4: The Colts showed they weren't a fluke as they bounced back with an enormous win over previously undefeated Denver. Andrew Luck was spectacular, but he'll have to be even better going forward as Reggie Wayne is out for the year.
6. Green Bay Packers DOWN 1: Aaron Rodgers' arsenal is becoming incredibly injury-ridden, as Jermichael Finley suffered an ugly neck injury. Jordy Nelson is the only healthy starter left, but Rodgers always seems to make it work.
7. San Francisco 49ers SAME: In an impressive road win, San Francisco made easy work of Jake Locker and the Titans. They seem to have gotten back to their identity of smash mouth defense and running the ball down their opponents' throats.
8. Cincinnati Bengals SAME: Finally getting that signature road win, the Bengals had players stepping up left and right, including Andy Dalton. The loss of Leon Hall hurts, but this team is in complete control of their division.
9. New England Patriots DOWN 3: Whether the call was fishy or not, New England's defense gave up too much offense to the Jets. Tom Brady was shaky with his receivers, yet another reoccurring theme.
10. Detroit Lions SAME: Cincinnati has not been good on the road, yet they came into Detroit and dinged up the Lions. But due to all of the problems with the rest of the NFC, the Lions are in good shape to make the playoffs.
11. Dallas Cowboys UP 3: The Cowboys defense completely shut down the Eagles' high-powered offense, with LeSean McCoy and DeSean Jackson being made non-factors. As this team gets healthier, it should continue to turn heads as the class of the NFC East.
12. Chicago Bears DOWN 1: Jay Cutler's injury will likely keep him out for the next four weeks. This is Chicago's schedule: Bye, at Green Bay, Detroit, Baltimore. With Josh McCown starting and the defense letting up big numbers, the Bears could soon be 4-6 and looking at a long shot for the playoffs.
13. Baltimore Ravens DOWN 1: Once again, the Ravens under perform against a lesser Steelers' team, and the fact of the matter is that this team just doesn't have enough talent. Joe Flacco got a huge contract, but he's not the kind of player who can carry a team all season.
14. Carolina Panthers UP 4: Cam Newton is getting more and more efficient, and with the defense behind him, it's hard not to be intrigued by the Panthers. They're only a half game out of a playoff spot, but they need to show they can beat a good team.
15. New York Jets UP 9: After an enormous win over New England, Geno and the Jets get a massive boost. It may have sounded crazy before the season, but this team has a real shot at the playoffs.
16. San Diego Chargers UP 7: I understand that no team should move up seven spots after a win over the Jaguars, but there were so many teams with inferior records and playoff hopes that were ahead of San Diego that they had to make this jump.
17. Tennessee Titans DOWN 2: The team should be happy that Jake Locker has returned and Chris Johnson is starting to improve, but they just got rattled at home by the Niners and have lost three straight games. They've got a bye week coming up and some winnable games left on the schedule, so they could still contend in the AFC.
18. Washington Redskins UP 2: Everyone thinks Robert Griffin III is back. RG3 passed for nearly 300 yards, two touchdowns, and ran for 84 rushing yards. Washington may not yet be dead in the NFC East race.
19. Miami Dolphins DOWN 6: After three wins to open the season, the Dolphins have lost three straight, with the last one at home to the lowly Bills. Miami's hot start seems like a fluke, as they're simply not an explosive team.
20. Cleveland Browns: DOWN 4: Down goes Brian Hoyer and so do the Browns. Sure, you didn't expect them to contend much with the Packers, but as good as their defense is, their offense is painfully bad.
21. Atlanta Falcons SAME: Matt Ryan stepped up despite not having his star running back and top two wide receivers. That just goes to show how good he is as a quarterback, and how the team surrounding him is letting him down.
22. Philadelphia Eagles DOWN 5: Hey everyone, Nick Foles is amazing and should replace Michael Vick! Just kidding. Vick is clearly the better option, and this team won't be going anywhere without him.
23. Arizona Cardinals DOWN 4: Carson Palmer continues to turn the ball over and be a huge let down. The defense can only do so much with an offense performing the way Arizona's is.
24. Buffalo Bills UP 2: Thad Lewis is starting to make a name for himself. After a huge road win against the Dolphins, Lewis may just be able to keep the Bills in the playoff hunt long enough for E. J. Manuel to return.
25. Pittsburgh Steelers UP 3: The Steelers are starting to show some life after an 0-4 start. With Ben Roethlisberger proving to not have lost his magic, Pittsburgh is alive in the AFC North.
26. Houston Texans DOWN 1: Case Keenum put together a solid start and the Texans showed some life at Arrowhead, but injuries to Arian Foster and Ben Tate have hurt the main facet of the Houston offense. They're now 2-5 and in a big-time hole.
27. Oakland Raiders SAME: Oakland took a bye this week, and will take on the suddenly surging Steelers next week.
28. St. Louis Rams DOWN 6: Not only was it bad to lose by 15 to Carolina, Sam Bradord was lost for the year. With an already anemic offense, it seems like a lost season for the Rams.
29. New York Giants UP 2: The Giants have collected their first win of the season! Against a dysfunctional Vikings' team that couldn't get anything going on offense. To their credit, they held Adrian Peterson in check.
30. Minnesota Vikings DOWN 1: Somebody had to lose to the Giants. Minnesota went through another quarterback, as Josh Freeman showed he was not the answer. It would be a gift if they traded Peterson off of this team.
31. Tampa Bay Buccaneers DOWN 1: The injury to Doug Martin further cripples this toxic team. Mike Glennon and Vincent Jackson have been developing some rapport, but there is no defense being played.
32. Jacksonville Jaguars SAME: In three home games this year, Jacksonville has put up 11 points. That is not a typo.
Videos
Aaron Rodgers Injury Fallout & Jets/Bills Recap