Rex On Garrard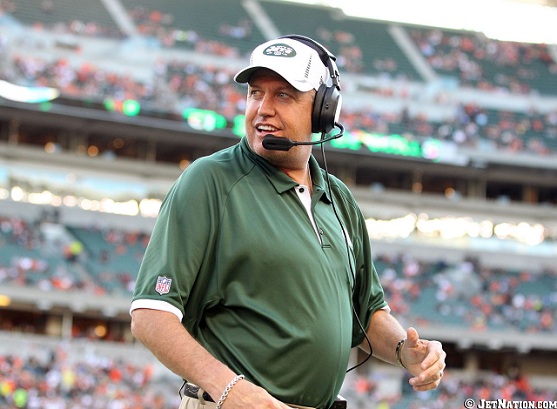 Earlier this week the Jets put David Garrard on the active roster and released Brady Quinn.  Garrard didn't go through training camp and had retired earlier this year because of concerns that his injured knee wouldn't hold up.  Garrard steps into a new role, one as a backup QB, he is no longer challenging for the starting QB position.  It is a quick turn around to go from retired to on the roster in just two weeks.
Rex Ryan spoke about what David Garrard showed to earn a roster spot.
I think his conditioning isn't to where we'd certainly like it to be eventually. That's why he works after practice every day, but it's better. It's good, I wouldn't call it great right now. But the way he's throwing the football, he can really throw the ball. I think he's good for us. He has that experience, maybe somebody that Geno can even talk to because he's been there and done it. But it was based on him physically more than anything else and the fact he's very accurate with the football and still has great touch on the deep ball. I think that was impressive.
Videos
Aaron Rodgers Injury Fallout & Jets/Bills Recap