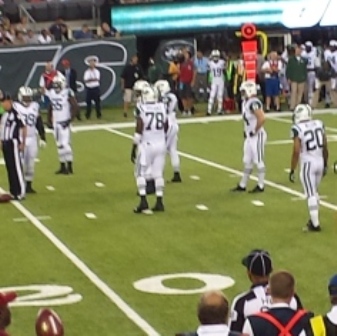 Latest episode JetNation Radio:
New York Jets defensive lineman Leger Douzable joined hosts Dennis Agapito and Tyson Rauch to discuss his ever increasing role within the Jets defense.  Leger also spoke about his experience with head coach Rex Ryan and defensive line coach Karl Dunbar along with what the team needs to do to make the playoffs. 
Later JetNation called in and gave their perspective on the team and the upcoming game against the New Orleans Saints.
We were also joined by Chef James of the Institute of Culinary Education (ICE) about their November 2nd event with the NY Jets at MetLife Stadium. 
Next episode: November 5, at 8pm.