Featured Editorials NFL News Power Rankings
NFL Power Rankings Week 9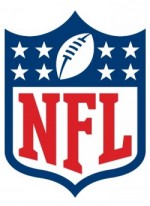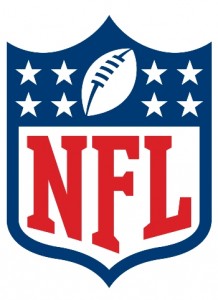 Week 8 has come and gone, and a lot of the top teams came out with wins, while a lot of teams on the bottom suffered losses. In addition, six teams were on byes. That's why there wasn't a lot of movement in this week's Power Rankings, with the top six and bottom three teams staying put.
1. Kansas City Chiefs SAME: Once again, Jamaal Charles topped 100 yards from scrimmage, just like he has in every game this year. Can anyone stop this man?
2. Denver Broncos SAME: Down by 14 in the second half after losing to Indy? Peyton Manning will take care of that. The defense stepped up as well, getting a pick six and absolutely manhandling RG3.
3. Seattle Seahawks SAME: It wasn't pretty, but Seattle squeaked out a win in St. Louis on Monday night. Marshawn Lynch was completely shut down, and this team needs to show some consistency on the road.
4. New Orleans Saints SAME: It seems absolutely nothing can slow down Jimmy Graham. The dude scored two touchdowns on a bum foot. That's scary.
5. Indianapolis Colts SAME: After their huge win over Denver, the Colts got some well-deserved rest on a bye. It will be interesting to see if the passing game takes a hit with the loss of Reggie Wayne.
6. Green Bay Packers SAME: Aaron Rodgers completed 24 of 29 passes to Jordy Nelson, Jarrett Boykin, Myles White, and Andrew Quarless. Aside from Nelson, those names should be foreign to the casual fan. But Rodgers doesn't mind, he's just racking up the W's.
7. Cincinnati Bengals UP 1: Andy Dalton isn't as good as he played on Sunday and neither is Marvin Jones. But against a legit Jets defense, they were pretty darn special. And maybe, just maybe, with the way Cincinnati's defense is playing, Dalton's skills could be good enough.
8. San Francisco 49ers DOWN 1: More read option is leading to more running by Colin Kaepernick, which is a good thing. Worried about his pass attempts? Don't be. Once Michael Crabtree returns and San Fran is playing good teams, they'll unleash Kaepernick through the air.
9. Detroit Lions UP 1: The final game-winning drive was amazing and reminiscent of the Matthew Stafford comeback Lions of old. Oh, and Calvin Johnson had an absurd 329 yards receiving.
10. New England Patriots DOWN 1: Despite having Danny Amendola and Rob Gronkowski healthy together for the first time this year, Tom Brady still only threw for 116 yards. There's something up with Brady, and even the eventual return of Shane Vereen may not be able to fix this offense.
11. Dallas Cowboys SAME: It's shocking the Cowboys lost this game, so it's hard to move them down, especially since they played well on both sides of the ball, had a rash of injuries, and only lost by 1 on the road to a good team. This was just another classic Cowboys' heartbreaker.
12. Carolina Panthers UP 2: Cam Newton wasn't brilliant, but he was very good once again, accounting for three total touchdowns. With the defense playing so well behind Newton, the Panthers are all of the sudden back in the playoff hunt.
13. Chicago Bears DOWN 1: After Chicago's bye, here are its next three games: at Green Bay, Detroit, Baltimore. And they have to go through them without Jay Cutler.
14. Baltimore Ravens DOWN 1: While the Ravens were resting on their bye, the Bengals were increasing their divisional lead. Now two and a half games back, Baltimore has to get going.
15. San Diego Chargers UP 1: Phillip Rivers and company got a bye to prepare for the second half of the season, the part where the Chargers are historically better than the beginning.
16. Tennessee Titans UP 1: Jake Locker got another week to rest his hip, and now the Titans are prepared for their Wild Card push.
17. New York Jets DOWN 2: It seems like every other game it's good Geno, bad Geno. Smith has been wildly inconsistent, although it's tough to fault him against a stingy Bengals' D. If this team really wants to make the playoffs, Geno has to show some consistency.
18. Arizona Cardinals UP 5: Andre Ellington is good! Who knew! After outperforming Rashard Mendenhall consistently, Ellington collected 154 rushing yards, including an 80-yard touchdown run. I assume now head coach Bruce Arians knows which back gives him the best chance to win.
19. Washington Redskins DOWN 1: The Redskins were impressive in the early going, but then Peyton Manning happened. This team isn't build to make big comebacks, and with that defense, they're forced to more often than not.
20. Miami Dolphins DOWN 1: The Dolphins managed to blow a 14-point halftime lead to New England. A pair of Ryan Tannehill interceptions helped that. After losing four straight, it seems the early season wins were a bit of a fluke.
21. Cleveland Browns DOWN 1: It appears Jason Campbell isn't the answer for the Browns at quarterback either. Campbell was better than Brandon Weeden, but this game confirmed that the Browns will be drafting a QB in April.
22. Oakland Raiders UP 5: The Raiders are 3-1 in the Black Hole with little to no talent surrounding Terrelle Pryor. Maybe the kid is rubbing off on all the veterans.
23. Atlanta Falcons DOWN 2: When you let a struggling Arizona offense hang 27 points on you, there's something wrong. And when you're biggest free agent signing, Steven Jackson, gets six yards on 11 carries, there's really something wrong.
24. Buffalo Bills SAME: Playing in the Super Dome without C. J. Spiller was a tough challenge for Thad Lewis, but he was respectable. Buffalo definitely wishes that E. J. Manuel was healthy, however, so they could continue his development.
25. Philadelphia Eagles DOWN 3: As if the Eagles don't look dysfunctional enough, Matt Barkley made them look worse. With Michael Vick presumably out for an extended period of time and Nick Foles not ready to practice, this team could be cooked.
26. Houston Texans SAME: After five straight losses, the Texans regrouped on their bye. But with the Colts coming to town (also coming off a bye), they may make it six straight losses.
27. New York Giants UP 2: Don't get too excited Giants fans, you barely beat the Eagles with Matt Barkley playing most of the game at quarterback on five field goals. This team is still a mess on both sides of the ball.
28. St. Louis Rams SAME: Kellen Clemens put up a valiant effort, but it came up short. 134 rushing yards from Zac Stacy shows that he may be the Rams' back of the future.
29. Pittsburgh Steelers DOWN 4: Just when you thought the Steelers were back, they allow Terrelle Pryor to run 93 yards to the end zone. This defense is porous, no doubt, and the offense isn't doing enough to make up for that.
30. Minnesota Vikings SAME: Christian Ponder at least put up a fight for the Vikings and added a rushing element. This team's season is over, but there is absolutely no reason for Josh Freeman to get the starting job back. Anywhere. Ever.
31. Tampa Bay Buccaneers SAME: When you've got a home game on a Thursday night, you probably shouldn't lose by 18. And Mike Glennon probably shouldn't be throwing 51 times. But hey, that's your 2013 Buccaneers ladies and gentlemen.
32. Jacksonville Jaguars SAME: I think it's safe to say that after seeing the Niners annihilate the Jaguars, the people of London would rather stick to watching a different kind of football.
Videos
Aaron Rodgers Injury Fallout & Jets/Bills Recap