Featured Editorials Home Slider Jet News
Don't Label CB Milliner A Bust Yet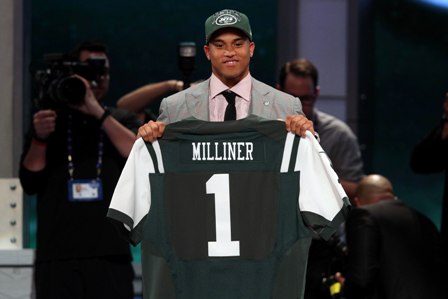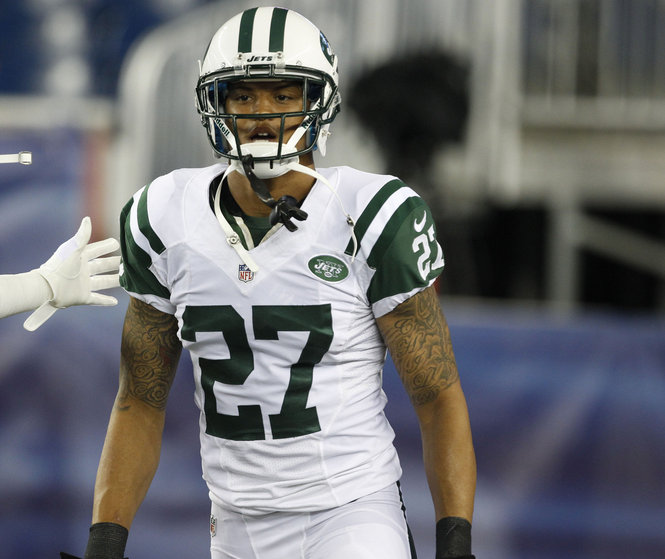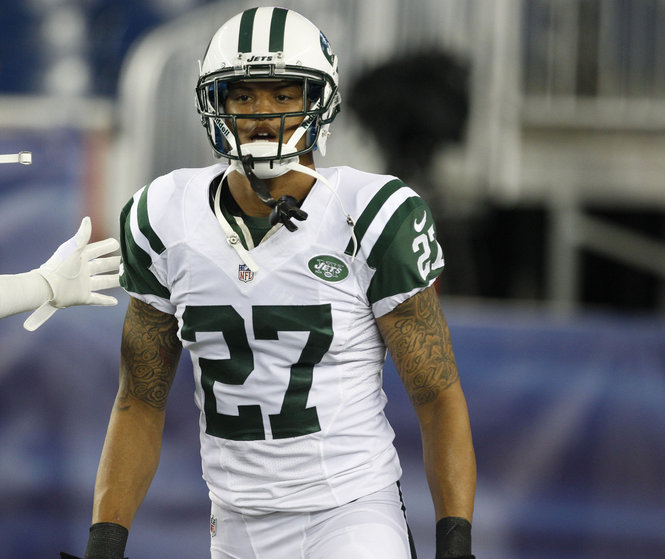 After an absolutely terrible performance against the Cincinnati Bengals Jets fans have decided to focus their disappointment on rookie cornerback Dee Milliner as he was removed from the game early for the second time this season. 
Since being taken ninth overall in the 2013 draft unfair comparisons to the departed Darrelle Revis were made.  Many believe Milliner was only taken to replace Darrelle Revis and the Jets would never have thought of taking a cornerback if Revis were still with the team.  The Jets would have drafted another player who would, without a doubt, be producing at a high level if Revis were not traded.
Several things are wrong with this theory.  Even if the Jets had kept Revis he would have become a free agent after the 2013 season, unable to be restricted in any manner, and could have easily moved on from the team.  Cornerback Antonio Cromartie will be 30 heading into next season and carries a high 2014 salary cap charge, so he might not have been back either. 
There were no guarantees the Jets wouldn't need at least one replacement, if not two, at the cornerback position.  Having what was perceived as a top ten talent at a position of need heading into 2014 would not have stopped the Jets from drafting Milliner if he was the "best player available" when the team picked.  Milliner could have had time to develop before he would have to start.
Unfortunately with Revis gone Milliner would be called on to produce immediately.  Missing the offseason recovering from surgery and got into training camp late due to a contract issue certainly didn't help Milliner get up to speed quickly.  Thus far Milliner has not lived up where he was picked but it is not fair to give him the bust label right now.     
The St. Louis Rams traded up to eighth overall in the 2013 draft selecting wide receiver Tavon Austin, a player rumored to be highly regarded by the Jets.  Austin was perceived to be a big-play threat but has 31 receptions for 207 yards (6.7 yards-pre-reception) this season.  So is Austin a "bust" or does the potential still exist for him to have the impact originally thought when he was drafted?
The Jets faithful are having flashbacks regarding Milliner's selection from the drafting of Vernon Gholston sixth overall in 2008.  Gholston was supposed to be the dominant pass-rusher the Jets needed but ended up his NFL career "busting out" registering zero sacks.
As fans we expect immediate, fast-foodesque, play out of our picks especially those taken in the first round.  Milliner has been given a vote of confidence by head coach Rex Ryan as he will start against the Saints on Sunday and has eight more games to prove he was worthy of the pick the Jets used on him. 
The supporters of the green and white don't want to hear patience when they have not seen a championship in over forty years but Milliner is a talented play who has been given an opportunity to prove himself on the field.  Let's give Milliner the chance to show he's better than his past performances before we simple wash our hands of him.
Videos
Aaron Rodgers Injury Fallout & Jets/Bills Recap