Fantasy Football Featured Editorials
Fantasy Football: Play Bench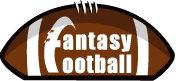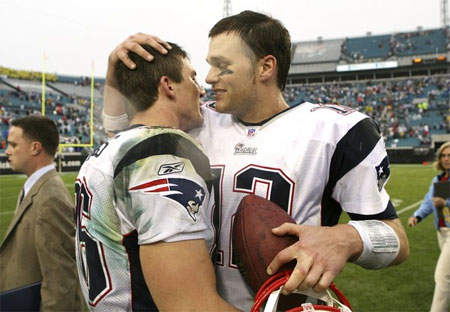 Each week in this space I review players who are ranked outside the top 10 for QB's and TE's and top 20 for WR's.  Basically this is who I think will flourish and who will disappoint this upcoming week.  I do not review those ranked higher since they are probably highly drafted and unable to be benched especially with the lack of depth a RB.  This is the last of the big bye weeks.  Last week was alright, I went 4-4 in the Play them and 6-3 in the Bench them.  We have bye week filled with Denver, Detroit, NY Giants, Arizona, San Francisco, Jacksonville being off.   I will be away on vacation next week out of the country and will be back for week 11. Let's get to this week.
Play Them
Terrelle Pryor  (11) – He is a very shaky passer but with his running and the Eagles defense he should have a top 6 kind of day.
Jake Locker (14)- The Rams have actually been solid against QB's in fantasy scoring but with week off and as well as he was playing,  I can see a top 10 kind of game.
Giovanni Bernard (20)- The 28th Dolphins run defense should be the cure to his struggles.
Mike Tolbert (29)- He is not a sexy name but is a solid bye week fill in against the 16th ranked fantasy defense vs the run.
Alshon Jeffrey (20)- Off a bye week, he is due a breakout against the 15h ranked defense against receivers.
Kendall Wright (31)- He is averaging 8 targets a week and gets to play on turf, should have a good week.
Lance Moore (35)- He came back strong last week with a TD and the Jets are surprisingly shaky versus receivers ranking 24th.
Kyle Rudolph (12)- Going back to Freeman many not be good for him but the Cowboys have been awful vs tight ends this year ranking 28th.
Bench Them
Alex Smith  (12) –  His points are on a downward trend plus being on the road mean a below average game for him.
Tom Brady (13)- He has been struggling and now gets the #2 fantasy defense against QB's .
Steven Jackson (24)- He has the 11th ranked run defense and looked like he was running in quick sand, he is done.
Mike James (27)- The Seahawks 7th ranked run defense plus a blowout equals not enough points.
Mike Wallace (23)- Yes he is home but continues to not be a main target and the Bengals are 12th vs receivers.
Dwayne Bowe (24)- There is nothing that could make me start him  even against the 32nd ranked defense vs receivers.
Marques Colston (25)- He is living by reputation now and even though has a nice matchup , he seems to e invisible on Sunday's.
Heath Miller (13)- He had an awful drop in the end zone last week and gets a stingy Patriots defense ranked  10th versus tight ends.
Sorry for the short list but the picking were slim this week.  Thanks for reading and please free to ask any questions on Twitter.
Videos
Aaron Rodgers Injury Fallout & Jets/Bills Recap