Saints: Players to Watch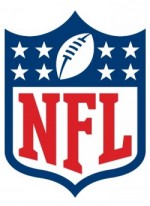 Everyone knows how dangerous Drew Brees and Jimmy Graham are, but here are some other New Orleans Saints players to watch today.
1) Kenny Stills, wide receiver: Still may not have the gaudy stats (yet) but anyone who watches the Saints knows how important he's becoming to the offense. It seems like every year the Saints have an offensive player come out of nowhere and this year is no exception with Stills. Because you have to worry about guys like Jimmy Graham and Marques Colston, whoever has the responsibility of guarding Stills will have their hands full.
2) Darren Sproles, running back: Sproles is the safety valve every team should have. When Brees is in trouble, who do you think he's dumping it off to to make a play? The Jets have to be extremely cautious with Sproles and swarm to him. While he does have a role in the running game, New Orleans will use him more with swing passes in the backfield, giving him space to work.
3) Jordan Cameron, defensive end: Cameron is just an absolute beast, there's no other way to say it. D'Brickashaw Ferguson has been good this year, but he's not at the level he once was. The big and fast Cameron is going to prove to be a problem in the passing and running game.
Videos
Aaron Rodgers Injury Fallout & Jets/Bills Recap