Featured Editorials Home Slider
Cost Of Claiming Safety Ed Reed Off Waivers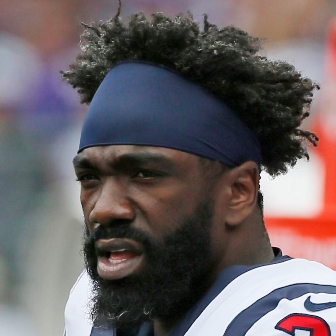 The Houston Texans have decided to part ways with one of their big offseason acquisitions veteran safety Ed Reed releasing him today. Reed was a member of the Super Bowl Champion Ravens last season and played under Jets head coach Rex Ryan when he was defensive coordinator in Baltimore.
Even though Reed is a veteran he became subject to the waiver wire if released after Oct. 29.  The waiver wire allows each NFL team an opportunity to claim a player's current contract.  The order is determined by the inverse (worst-to-first) team's record starting after week three of the regular season and is updated weekly.
If a team wishes to pick up Reed via the waiver system they have 24-hours to put in a claim for his current contract.  The first team with the highest priority to put in a claim acquires Reed and the remainder of his contract.  If he goes unclaimed he will become an unrestricted free agent.
The Jets have approximately 20 teams (tiebreakers with Cardinals, Bears and Packers) with better claiming rights then themselves.  According to NBC Sports, if the Jets put in a claim for Reed and gain his rights they will be responsible for the rest ($412,000) of his $1 million 2013 guaranteed base salary.  The Jets would owe Reed $62,500 per-game roster bonus when he is on the 46-man active game day roster, a maximum of $437,500.
So the Jets would have a maximum salary cap hit of $849,500 for the rest of this year if Reed gets claimed and is active for the remaining seven weeks.  Reed's contract runs through 2015 but the salary is not guaranteed and the Jets could simply release him after the season with no future obligation. 
The question is do the Jets want to "rent" Reed for the rest of the season for about $850,000 – according to NFL Players Association records the Jets have $2.2 million in available 2013 cap space.  Reed knows the defense and may have enough left in the tank to play a role in the Jets playoff push.
It will be up to general manager John Idzik and coach Rex Ryan to decide if putting a claim in for Reed is the right short-term move for the team, weighing their options if he does reach free agency or simple moving forward with what they have.  Reed becoming a Jet is an intriguing idea but only time will tell if the organization believes he can make a difference. 
Videos
New York Jets OTA Presser Takeaways, Aaron Rodgers' Impact and Summer Delusion