Jet News NFL News Power Rankings
NFL Power Rankings Week 11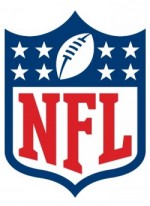 It was a pretty wild week in the NFL. The Jaguars got their first win. The Seahawks won a huge road game. The Titans lost Jake Locker. And the Lions took control of the NFC North. Those were just some of the highlights, not even counting Carolina putting the rest of the NFC on notice by upsetting San Francisco on the road. Yes, it was a pretty wild week in the NFL. But then again, when isn't it?
1. Kansas City Chiefs SAME: Andy Reid is 13-1 after a bye. After this bye, he gets a hobbled Peyton Manning and the potentially vulnerable Broncos in arguably the biggest game of the season.
2. Denver Broncos SAME: The Peyton Manning ankle injury was the big story, but Manning is expected to play next Sunday night against Kansas City. The Broncos managed to keep only one loss on their record after beating the Chargers.
3. Seattle Seahawks UP 1: Finally playing well on the road, Russell Wilson looked sharp, the defense was dominant, and Seattle won in the Georgia Dome. Yes, the Falcons are very bad, but this is the result that a contender would be expected to produce.
4. New Orleans Saints UP 1: Drew Brees came up just short from passing for 400 yards, but he was able to silence questions about the loss to the Jets.
5. Detroit Lions UP 4: Despite Jay Cutler getting hurt, it was an impressive road win for Calvin Johnson and the Lions. Detroit is suddenly looking like a real contender in the NFC.
6. New England Patriots UP 1: The Patriots moved up on a bye because so many other contenders lost. We'll see how their healthy offense does next week, with Shane Vereen potentially returning.
7. San Francisco 49ers DOWN 1: Even with Mario Manningham back (although Vernon Davis got injured), the Niners' offense was very off, mustering only three field goals. They need Michael Crabtree if they want to beat any good NFL defenses.
8. Carolina Panthers UP 4: This was arguably the biggest win of Cam Newton's career. After beating San Francisco on the road, it's safe to say that we can call them a force in the NFC – and that Newton is a top NFL quarterback.
9. Indianapolis Colts DOWN 6: A 38-8 home loss to the Rams? Unacceptable, but for a young team and a young quarterback (who got benched during the game), these bumps will come. Andrew Luck will be back and this team will be a force.
10. Green Bay Packers DOWN 2: Scott Tolzein is no Aaron Rodgers. And these Green Bay Packers are not the same team without Rodgers. If he doesn't get healthy by Thanksgiving, the Pack will likely miss the playoffs.
11. Chicago Bears DOWN 1: Another Jay Cutler injury, another loss for the Bears. With the Chicago quarterback likely out for the next game, his team is in trouble big time.
12. Cincinnati Bengals DOWN 1: Three picks and 51 pass attempts for Andy Dalton. Those are not winning numbers. Cincinnati has had terrible injury luck, but this team hasn't shown enough consistency and hasn't created enough separation between them and the Ravens.
13. New York Jets UP 1: With the Titans and Chargers both losing, the Jets are in prime position to snatch up the final wild card spot.
14. Arizona Cardinals UP 4: The Cardinals are 5-4, 4-1 at home, and alive in the playoff hunt, even with the mediocre play by Carson Palmer. The defense has been stout, especially in Phoenix, but I can't see them actually making it to the postseason.
15. Baltimore Ravens UP 6: This was a huge win for the Ravens who barely held on to pull within a game and a half of the Bengals. The defense had a spirited performance, but the decline of Ray Rice (18 carries, 30 yards) is extremely alarming.
16. Dallas Cowboys DOWN 3: When you allow Mark Ingram to rush for 145 yards on 14 carries against you, your defense is really bad. With Sean Lee expected to miss a few games, the bye week came at the perfect time for Dallas. They need to not only get healthy, but also use this disastrous performance as a wake-up call.
17. Philadelphia Eagles UP 5: Nick Foles continued his sharp play, now having 16 touchdowns and zero interceptions on the year. Foles and LeSean McCoy have this Eagles' offense now looking like we thought they would.
18. San Diego Chargers UP 1: Down 28-6, the Chargers did something I didn't think they could do: make a comeback when they're down big. This team is certainly respectable, but they're a step or two behind the Broncos and Chiefs.
19. Cleveland Browns UP 1: The Browns will come out of the bye right in the thick of the AFC North race. And I expect them to make it interesting, unless Brandon Weeden is forced under center again.
20. Washington Redskins DOWN 3: Robert Griffin III had one of his best game of the year and Alfred Morris rushed for 139 yards, yet they couldn't beat the Vikings. It's hard to have too much optimism in Washington after a loss like that.
21. Miami Dolphins DOWN 5: The whole Richie Icognito/Jonathan Martin dilemma has showed this Dolphins' team is now toxic. It's hard to expect them to make any sort of playoff push.
22. Tennessee Titans DOWN 8: They lost to the Jaguars. At home. And lost Jake Locker to another injury. Tennessee fans just got punched in the groin three times over.
23. St. Louis Rams UP 5: Two rookies ruled the day in the impressive win for St. Louis. Tavon Austin showed why he was such a high pick with a long touchdown catch and a punt return for a touchdown. Zac Stacy continued to carry the load and punched in a short score.
24. New York Giants UP 1: We get it. The Giants won three games in a row and are in the playoff race. But they just barely beat Oakland at home and have still been playing pretty uninspired football. They'll luck out again by getting Green Bay next week without Aaron Rodgers.
25. Houston Texans DOWN 2: Case Keenum was sharp once again, with three touchdowns, but this is a lost season for Houston. Hey, at least it looks like they've found their quarterback of the future.
26. Minnesota Vikings UP 3: Christian Ponder won his first game of the year and did his best to convince Minnesota to consider him as their quarterback of the future. But it doesn't look like Ponder can take Adrian Peterson to the promised land.
27. Pittsburgh Steelers UP 4: The Steelers' D put on a vintage performance, holding Buffalo to three points nearly the entire game. Mike Tomlin is a coach that players won't quit on.
28. Oakland Raiders DOWN 1: Terrelle Pryor is dynamic, but he's still very raw. Without any real weapons, the Oakland quarterback only completed 11 passes (Hey, Eli Manning only completed 12).
29. Buffalo Bills DOWN 5: E. J. Manuel's return could have gone better. Manuel only threw for 155 yards, and C. J. Spiller continued to be underused.
30. Atlanta Falcons DOWN 4: The Falcons have hit rock bottom. The defense is porous and Matt Ryan hasn't received any help from his running game. It's amazing this team has fallen so far after making the NFC championship game just a year ago.
31. Tampa Bay Buccaneers DOWN 1: The poisonous Buccaneers managed to win their first game of the season against a now equally poisonous Dolphins' team. Maybe Tampa hasn't quit on Greg Schiano after all.
32. Jacksonville Jaguars SAME: The Jaguars won a game! They needed a safety and a defensive touchdown to do it, but the day we never thought would come this season came this past Sunday. However, they couldn't move up in the rankings
Videos
NY Jets Phase 3 OTAs, Expectations and a Minor Calf Tweak with Greg Renoff