Fantasy Football Featured Editorials
Fantasy Football: Play Bench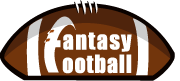 Welcome to another installment of who to start and who to sit while making your weekly fantasy football lineup decisions.  We will not cover the obvious starts but may call out a few high ranked players that I think may underperform for the week.  Let's get to the list;
Start 'Em
Nick Foles- – He is on a remarkable streak and has a great schedule to keep it up, the Redskins should not slow the party down.
Case Keenum – Sure he seems to slow down in the 4th quarters but those 1st 3 quarter are top ten like which should continue with the Raiders coming into town.
Josh McNown – It may be a shot at Cutler but the Bears passing offense seems to move and slow much better with Josh at QB, he is at home versus an overated Ravens pass defense.
Ryan Fitzpatrick – Sure this is a tad of a long shot but the Colts pass defense look awful versus Kellen Clemens and especially if you are in a league with little penalty for interceptions, this is a nice spot start.
Jason Campbell – He is going on the road but since the Bengals lost Leon Hall, they have been a bottom 10 passing defense.
Andre Brown – I do not expect 30 carries but he is a clear RB1 in a league filled with job shares while getting an average Packers defense.
Giovani Bernard – It seems the torch is finally being passed as he played 2/3rd RB snaps last week.
Chris Ivory – The Bills defense is shaky at best and coming off rest on a bye week, would expect the Jets to ride the Ivory train.
Danny Woodhead – Al he does is score points in PPR every week, solid and consistent which is hard to say at the RB position.
Rashad Jennings – He came back with a 2nd good game in a row and should be a solid option versus an overrated Texans defense.
Brian Leonard – This is a great matchup versus the Falcons so if you picked him up this is the week to start him.
Shonn Greene – Here is my longshot play of the week, I can see the Titans getting him goal line carries versus a shaky Colts defense.
Victor Cruz – The Packers defense is just awful versus #1 WR's.
Josh Gordon –  He is a clear WR1 in targets and as I said above, I like the matchup versus the Bengals.
Alshon Jeffrey – He got 18 targets plus looks in the red zone and is now an every week starter.
Golden Tate – He continues to put up solid numbers and things may open up even more with a dose of Percy Harvin.
Denarious Moore –  Pryor is struggling a bit but Moore is still a sage WR3 play week in and week out.
Kendall Wright – A solid player in PPR where he gets 6-7 catches and 70 yards every week.
Rishard Matthews – Here is my long shot pick of the week who is looking solid in the Brandon Gibson role.
John Carlson – He has taken over the TE1 role and gets a Seahawks defense who seems to be living on reputation alone.
Tyler Eifert – He looked good last week with a bunch of targets and will get all the TE1 snaps for Bengals.
Bench 'Em
Andrew Luck – He looked shaky versus the Rams and now goes on the road versus a tough Titans team.
Tom Brady – Sure he had a great game 2 weeks ago but on the road against maybe the best defense in the NFL is not a recipe for success.
Matt Ryan – He seems to get worse and without Jones and shaky White, he looks like an average QB.
Andy Dalton – The bubble has burst and Joe Haden will take A.J Green out of the game.
Chris Johnson – He seemed to be back and using him in any lineup is a huge gamble.
Steven Ridley – They get Vereen back and playing the Panthers makes his production this week very much up in the air.
Ryan Mathews – Since he gets zero touchdown, he will need 15-20 touches for his 80 yards, I do not think that is coming versus the Dolphins.
Ben Tate – He does not look the same with his 2 broken ribs, stay away.
Fred Jackson/Spiller – The Jets are a beast versus the run, this could be a disaster.
Lamar Miller – I like the matchup but not the production, look somewhere else.
Maurice Jones Drew – I am not excited by his 2 YPC last week and playing Arizona will not help him at all.
Ray Rice – He has a great matchup versus the awful Bears run defense but he looks like he is running in snow with ski pants on, I am benching him on the team I have him on.
Trent Richardson – A younger looking Ray Rice of 2013 with less carries.
DeAngelo Williams – Stewart is getting more carries, stay away from all Panthers Rb's.
Rashard Mendenhall – The coach's love him as well as their opponents when they give him carries over Ellington.
Jordy Nelson – He is a great Wr but I have doubt of Tolzien on the road against an improving Giants defense.
Harry Douglass – He may spend some time on Revis Island and is not good enough to get away.
Cecil Shorts – He is now the Wr1 and is not comfortable nor has the talent for that role.
Marques Colston – One week does not make a season.
Danny Amendola – Yes he is back but even in a big Brady game 2 weeks ago, he barely made a mark.
Percy Harvin – I would wait a week or so before seeing how he will fit in with the Seahawks.
Hakeem Nicks – He has had a very empty pace for 1,000 yards, looks to be on a very downhill slope.
Tony Gonzalzes – He should have stayed retired and is now injured, stay away.
Videos
New York Jets OTA Presser Takeaways, Aaron Rodgers' Impact and Summer Delusion