Featured Editorials Home Slider
Heidi Bowl Anniversary

Our friend Paul Cubby Bryant reminded us that today was the anniversary of the Heidi Bowl.
On November 17, 1968, the Oakland Raiders score two touchdowns in nine seconds to beat the New York Jets–and no one sees it, because they're watching the movie Heidiinstead. With just 65 seconds left to play, NBC switched off the game in favor of its previously scheduled programming, a made-for-TV version of the children's story about a young girl and her grandfather in the Alps. Viewers were outraged, and they complained so vociferously that network execs learned a lesson they'll never forget: "Whatever you do," one said, "you better not leave an NFL football game."
After watching the Jets get crushed by the Bills, the thought of the network turning the game off sounds appealing.  So we want to let all the networks know that we are okay with that idea going-forward.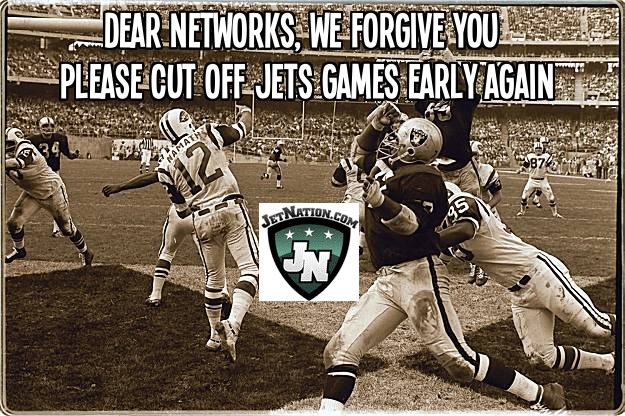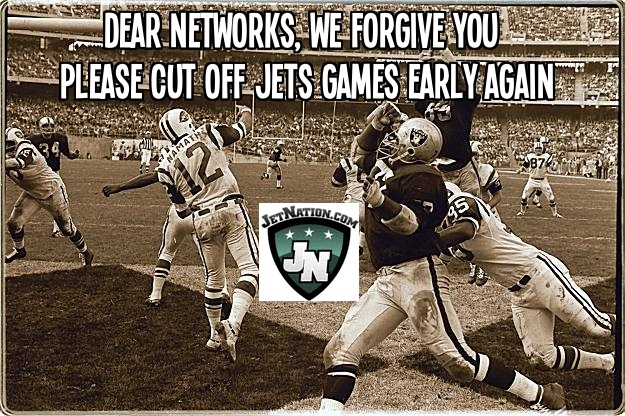 Videos
Aaron Rodgers Injury Fallout & Jets/Bills Recap