Featured Editorials Home Slider
Jets At Bills Players To Watch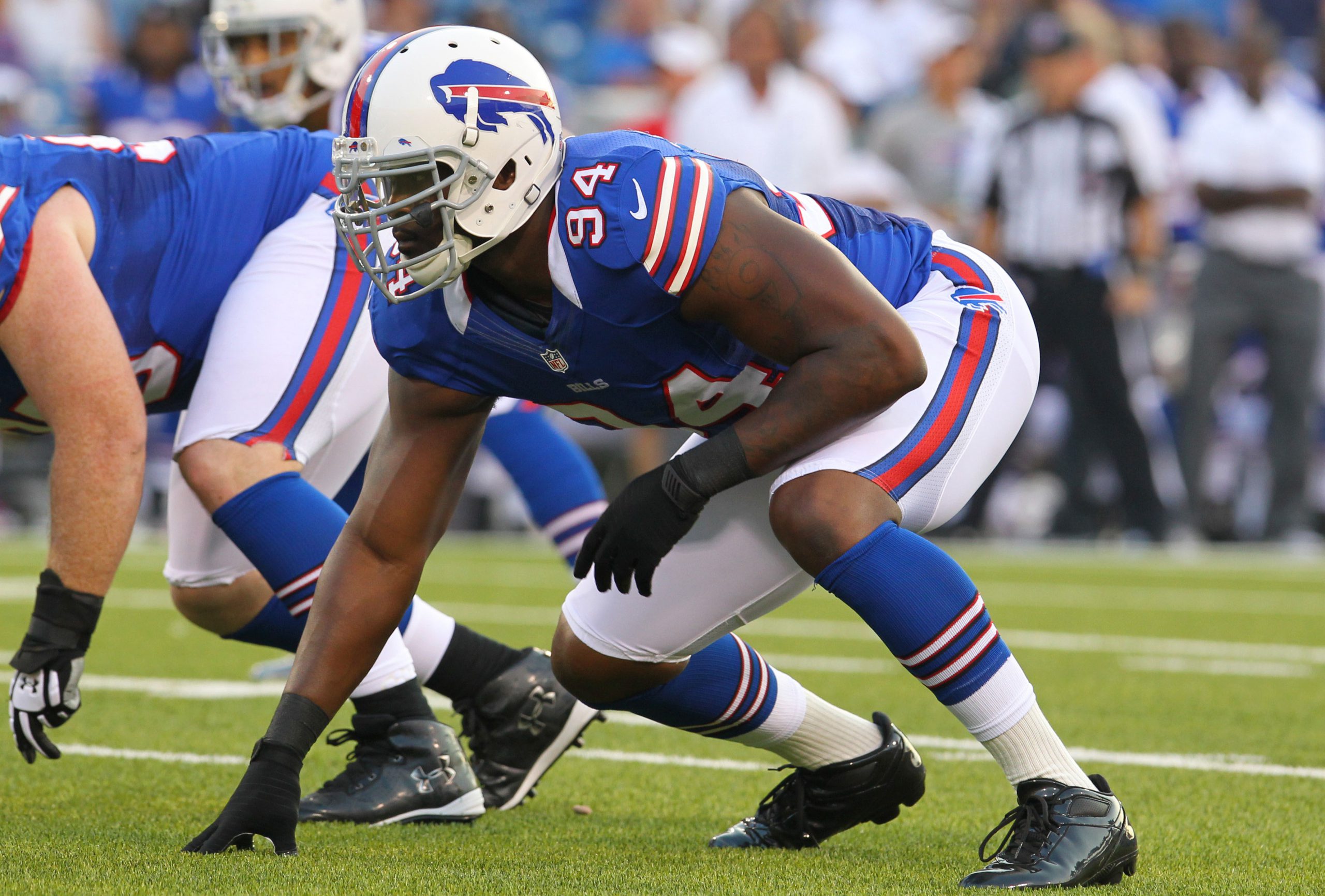 Here is our full NY Jets vs Buffalo Bills preview.  We also like to highlight a few players to watch on the opposing team each week.  Here are the Bills players to keep your eyes on.
1)      Scott Chandler, tight end: In week three Chandler burned the Jets for five receptions, recording 79 yards and a touchdown. With Stevie Johnson and Robert Woods both out, Chandler is going to be rookie quarterback E.J. Manuel's favorite target. If the Jets can contain Chandler, it should nearly shutdown the pass attack completely. Look for Antonio Allen (and maybe a little Ed Reed) to see time spying Chanlder.
2)      Kiko Alonso, linebacker: This rookie middle linebacker continues to make a name for himself and rightfully so, racking up 99 tackles, four interceptions (including one week three against the Jets), two sacks, and a forced fumble. The Jets offensive line will have to key out Alonso when getting to the second level on run plays and Geno Smith will always have to know where he is in passing situations. Alonso does a great job of reading the quarterbacks eyes.
3)      Stephon Gilmore, cornerback: Buffalo was hoping things in the secondary would improve as the health did and that has been the case for the most part. Safety Jarius Byrd has once again established himself as a top safety and Leodis McKelvin is also close to full health. The Bills were also hoping that Stephon Gilmore could sure up the struggles Just Hunter was having but that has not been the case, allowing 15 catches on 23 targets the past two games. Gilmore is a talented cornerback but the Jets would be wise to take advantage of his struggles right now.
Videos
NY Jets Phase 3 OTAs, Expectations and a Minor Calf Tweak with Greg Renoff