Featured Editorials Power Rankings
NFL Power Rankings Week 12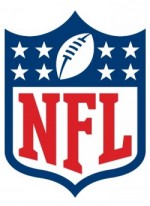 For the first time in a long time, the two best games were on Sunday and Monday night. First, the Broncos and Chiefs squared off in a battle of the AFC West. In the end, Peyton Manning enjoyed not getting hit by the Chiefs' pressure and delivered a win in the biggest game of the season. The next night, the surging Panthers played hosted to the Patriots with their offense as healthy as it's been. In this game, defense beat offense and Cam Newton continued to put skeptics to rest.
1. Denver Broncos UP 1: Even a bum ankle couldn't stop Peyton Manning, although he only threw one touchdown pass. But in the process, he put the Broncos right back in the driver's seat in the AFC.
2. Seattle Seahawks UP 1: Two straight blowouts for the Seahawks and they're back on track. Percy Harvin only had one catch, but Russell Wilson is definitely happy to have him back. These Hawks are very dangerous and could truly be hitting their stride.
3. New Orleans Saints UP 1: Losing Darren Sproles hurt, but Drew Brees beat a legit defense in the win over San Fran. The Saints are one of, if not the most complete teams in the league.
4. Kansas City Chiefs DOWN 3: It might now be fair to move them down this far after a loss to Denver, but that game exposed two things about the Chiefs. First, they may not be able to hang with an elite quarterback. Second, they'll have a lot of trouble coming back from big deficits.
5. Carolina Panthers UP 3: Cam Newton followed up the biggest win of his career by getting the new biggest win of his career. Newton led his team on a game-winning touchdown drive, and the stingy Panthers' defense was able to knock off Bill Bellichick coming off a bye. Forget the playoffs, this team is a Super Bowl contender.
6. New England Patriots SAME: This was a tough spot, despite coming off a bye. Going on the road against a red-hot Carolina team is not an easy game. When they have the pass-rush to make Tom Brady uncomfortable, it's even harder. New England is vulnerable to teams like the Panthers.
7. Indianapolis Colts UP 2: Andrew Luck shouldn't even play if his team has a lead. He led another comeback against the Titans to give Indy a nice bounce-back win. In the process, he basically sealed up the AFC South crown.
8. San Francisco 49ers DOWN 1: It's never easy to win in New Orleans, and there were some questionable calls, but there has to be concern with Colin Kaepernick. Once again he went for under 200 yards passing. Michael Crabtree can't come back soon enough.
9. Cincinnati Bengals UP 4: Cincy got back on track and scored on all three phases. Andy Dalton was sloppy, but he was helped by a blocked punt and a fumble recovery touchdown.
10. Chicago Bears UP 1: Josh McCown is keeping the Bears alive. The defense got their usual pick six, courtesy of David Baas, and tornados couldn't keep Chicago from moving into a first place tie with the Lions.
11. Detroit Lions DOWN 6: This was a classic letdown game for the Lions, but I didn't expect it to be that bad. Ben Roethlisberger threw for four touchdowns on that defense, include one at the end to seal the deal. Detroit has yet to show a killer instinct, despite Calvin Johnson being as unstoppable as ever.
12. Arizona Cardinals UP 2: Carson Palmer is now hitting his stride, throwing for over 400 yards and a pair of touchdowns. His play is a microcosm of the Arizona team, winners of three straight.
13. Philadelphia Eagles UP 4: The Eagles made their fans sweat, but they got their first home win since the pyramids were constructed and took sole position of first in the NFC East. Nick Foles continued his efficient play and Shady McCoy punched it into the endzone twice.
14. Green Bay Packers DOWN 5: Scott Tolzien made some plays, but also some for the other team. The Pack are decently high on the rankings now, but they're going to keep going down as long as Aaron Rodgers is out.
15. Baltimore Ravens SAME: Ray Rice got back on track with 131 yards and a score, but the Ravens couldn't capture a game in the horrible conditions of Soldier Field. Next week against the Jets may be a must-win.
16. Dallas Cowboys SAME: The Cowboys desperately needed their bye to get healthy. After losing first place to the Eagles, they face an almost must-win situation against the Giants next week.
17. New York Jets DOWN 4: Four Geno turnovers are a recipe for disaster. The up and down Jets have become the first team in NFL history to alternate wins and losses the first 10 weeks of the season.
18. Miami Dolphins UP 3: It wasn't pretty, but the Dolphins put aside their locker room distractions to get a much-needed win. There's still a pulse in this team, and Ryan Tannehill will have to be big-time to get them into the playoffs.
19. New York Giants UP 5: All of the sudden, the Giants can run the ball with Andre Brown and the defense is making plays, forcing three interceptions. Keep in mind the four quarterbacks they've beaten: Josh Freeman, Matt Barkley, and hobbled Terrelle Pryor, and Scott Tolzien. They have a huge game against Dallas next week.
20. San Diego Chargers DOWN 1: After three straight losses, San Diego's playoff hopes may be over. They're 4-6 and still play Denver, Cincinnati, and Kansas City twice.
21. Cleveland Browns DOWN 2: They had their chance in Cincinnati, up 13-0, but mistakes and poor defense doomed them. Oh, and Jason Campbell's three picks didn't help either. Brandon Weeden time? Let's hope not.
22. Tennessee Titans DOWN 1: Ryan Fitzpatrick was efficient and Chris Johnson had two endzone plunges, but the Titans were just the latest victim to the Andrew Luck comeback train.
23. St. Louis Rams SAME: St. Louis got some time to enjoy their big win over the Colts on their bye. They host Chicago next week, and need the win if they even want to sniff the playoffs.
24. Pittsburgh Steelers UP 2: Ben Roethlisberger had a vintage day, throwing for 367 yards and four scores. That and the dynamic that Le'Veon Bell brings to the Steelers' offense showed that they are very much alive in the playoff hunt.
25. Oakland Raiders UP 3: Matt McGloin did good enough in place of Terrelle Pryor, tossing three TD's against Houston. Week 12 is coming up and Oakland is still in the playoff hunt? Huh?
26. Buffalo Bills UP 3: The Bills are a different team at home, with wins over three playoff contenders (CAR, BAL, NYJ). E. J. Manuel was big time, throwing the ball efficiently, but the Da'Norris Searcy pick six was a game changer.
27. Washington Redskins DOWN 7: After playing three awful quarters of football, the Redskins had a chance, until Robert Griffin III threw an inexplicable interception and pretty much ended their season. Is something wrong with RG3, or is he simply not that good?
28. Tampa Bay Buccaneers UP 3: The suddenly red-hot Buccaneers are on a two-game win streak, this win led by 163 rushing yards and two TD's by Bobby Rainey. There's now a very slight chance that Greg Schiano doesn't get fired. I guess his team didn't give up on him.
29. Houston Texans DOWN 4: I'm not really sure why they benched Case Keenum for Matt Schaub, but if you lose to Matt McGloin at home, I guess all hope is lost anyways.
30. Minnesota Vikings DOWN 4: It's hard to expect a different result for these Vikings in Seattle. Christian Ponder threw two picks, and there's going to be a lot of questions about him heading into the offseason.
31. Atlanta Falcons DOWN 1: This team has gone from bad to awful. Matt Ryan has absolutely nothing to work with, and it showed in a blowout loss to Tampa Bay.
32. Jacksonville Jaguars SAME: Will the Jags ever leave the basement of the power rankings? They did score their first home touchdown on Sunday, so that's a start.
Videos
New York Jets OTA Presser Takeaways, Aaron Rodgers' Impact and Summer Delusion