Featured Editorials Home Slider
NY Jets At The Crossroads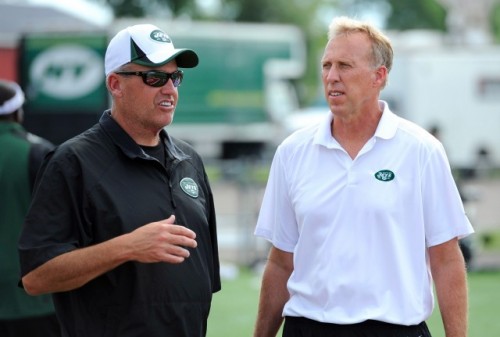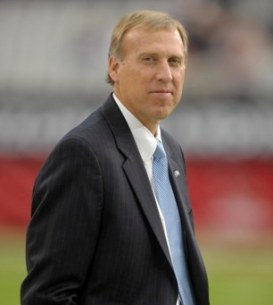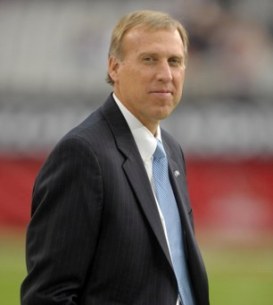 After a complete no show performance against the Buffalo Bills this past Sunday the New York Jets find themselves with six games remaining which will have a profound effect upon the team moving forward.
Just a few weeks ago they walked off the field with an impressive victory over the New Orleans Saints, a 5-4 record, and a bye week to get ready for the remaining seven games.
Quarterback Geno Smith along with the rest of the team was having an up and down season but with an extra week to prepare along with a favorable schedule the team would put forth a more consistent effort?  This unfortunately was not the case and the organization now stands at the "crossroads" with results from the rest of the season choosing a certain path.
As this season moved on expectations rose, the team was in position to make the playoffs, they have a quarterback of the future and will solidify their coaching situation by extending Rex Ryan.  All of this came to a stretching halt after not only a loss but an embarrassment in Buffalo.
Smith's 8-of-23 for 104 yards four turnover performance didn't do much to cement the idea that he is the guy to lead this team to a Championship.  The complete lack of being prepared to play along with coming out flat and simply out coached didn't do much to instill confidence in Rex Ryan after the loss on Sunday.
Still the team is 5-5 and probably overachieving up to this point given all the obstacles they have faced and surprisingly are still in the playoff picture.  The problem is the team's losses have been mostly uncompetitive blowouts with the Jets and Smith seeming not to have a clue.  Smith was supposed to be progressing and evolving as a quarterback by now getting more comfortable within the offense but it appears he has been relegated to game manager.  While fans don't ever want to lose games they at least want to see progress and a competitive effort something that has been lacking this year in losses.
With six games remaining answers will be determined as to the tough question which might face general manager John Idzik this offseason.  First, should Rex Ryan be retained as coach because it is easy to just fire him and start over but will his replacement be better?  Is starting from scratch the answer, maybe it is, but a new coaching staff will need time to prove they can succeed.  Who will the team hire another assistant with no NFL head coaching experience, a college coach or some former NFL coach who will want the job?   
Second, do the Jets draft another quarterback in April to compete with Smith?  Another quarterback competition, no established leader at the position, and possible another rookie starting along with their "learning curve" once again.
So the Jets stand at the "crossroads" with a number of directions they can head.  What needs to be seen most of all is progress down the stretch of a season, something which has not happened over the last two years, playing good competitive football unafraid of success or failure but an eye on achieving greatness.  If the team falters major changes will likely face this team and the hopes of a long term contender might have to wait another season to be determined.
Videos
NY Jets Phase 3 OTAs, Expectations and a Minor Calf Tweak with Greg Renoff