Fantasy Football Featured Editorials Home Slider
Fantasy Football: Play Bench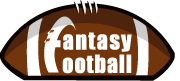 Welcome to another installment of who to start and who to sit while making your weekly fantasy football lineup decisions.  We will not cover the obvious starts but may call out a few high ranked players that I think may underperform for the week.  We went 14-7 in the start 'em portion and 14-9 in the sit 'em portion, not too bad. Let's get to this week's list;
Start 'Em
Colin Kaepernick – Yes he has been struggling but the cure is coming in the Redskins
Mike Glennon – Starting to play quite well and gets an awful Lions pass defense to keep up his hot run
Case Keenum – He did get benched last week but the Jaguars will make him look good and give him a full game.
Eli Manning – He has been pretty awful as well but the Cowboys are coming who he always plays well against plus they are even worse on defense this year.
Scott Tolzien – He throws too many ints but the Vikings should leave his skill guys wide open and make it easier for him.
Andre Brown – He lost a goal line carry last week but got 85% of the RB touches, an every week starter.
Rashad Jennings – He is running strong and getting the attempts while getting a fading Titans defense.
Ben Tate – He looked healthier last week and got most of the carries, should be solid versus the Jaguars.
Darren Sproles – This is a gamble but more of a bet against the Falcons defense.
Shane Vereen – He looked good in limited touches last week, his usage will continue to grow.
Chris Ogbonnaya – Here is my longshot who has been dominating touches for the Browns and gets a leaky Steelers run defense.
Torrey Smith – While the Jets are great versus the run, they are so-so vs the pass and he is due for a touchdown.
Eric Decker – With Welker may not playing he should be able to step up and put up big numbers.
Marques Colston – He seems to have gotten back in Brees good graces and the Falcons are easy pickings.
Alshon Jeffrey – The Rams cornerbacks are giving up over 70% completion to wide receivers and have no one to matchup with the Bears beasts.
Anquan Boldin – This is a play against the Redskins.
Kendell Wright – He puts up solid numbers every week, 7 catches and 70 yards, not too bad.
James Jones – I think he comes back to life this week versus the Vikings, he looked healthy last week.
Michael Floyd – A nice coming out party last week which should continue against an overrated Colts defense.
Rod Streater – Here is my longshot for receivers, showed nice chemistry with the rookie last week which I think will continue.
Coby Fleener – He is finally clicking and Arizona is the worst team defending tight ends in the league.
John Carlson – He put 2 solid weeks together and has a connection with Ponder.
 Bench 'Em
Robert Griffin – He seems to get decent stats almost every week and is a better fantasy QB than real life but the 49ers put an end to that this week.
Ben Roethlisberger – Coming off a great week runs into a tough Browns pass defense in possible bad weather.
Philip Rivers – He has slowed down is should be on a bench this week versus the Chiefs.
Matt Ryan – He should not even be on a roster, looks like a product of great talent around him.
Stevan Ridley – He is very touchdown reliant and now could be in the doghouse after yet another fumble.
Alfred Morris – It will be tough to bench him but the 49ers are so tough versus the run.
Chris Ivory – The Ravens have been better ion defense lately and most of Ivory's production came on 1 garbage time run.
Maurice Jones-Drew – Another who is very touchdown reliant, a very tough option in any week.
Ray Rice – He came back from the dead versus the awful Bears defense but now gets the Jets.  His run is over.
Andre Ellington – He has the talent but not the touches, Mendenhall must have naked pictures of Arian's.
Steven Jackson – Just not enough touches and when he gets them, he has lost at least 2 steps.
Josh Gordon – He has great talent but I see the Steelers keeping Taylor on him and slowing him down.
T.Y Hilton – Even with Wayne gone, he has been hit or miss and Peterson slows him down again.
Antonio Brown – On a crazy good run which stop at the corner of Joe Haden.
Danny Amendola – He looked healthy but all short possession like catches, not startable.
Cecil Shorts – He had a ton of complaints but the head coach cannot fix an awful Chad Henne.
Steve Smith – Even with Newton playing so well his numbers are barely WR3 worthy.
Keenan Allen – Two bad weeks in a row and a lingering injury plus a tough matchup puts him on the bench.
Hakeem Nicks – Even with a great matchup he is putting together the emptiest 1,000 yard season ever.
Jordan Cameron – His production is way down and has a tough matchup as well.
Tony Gonzalez – Even healthy the Falcon offense is a mess, stay away.
Have a great week and let me know if you have any questions.
Fantasy Mike
Videos
Aaron Rodgers Injury Fallout & Jets/Bills Recap