Featured Editorials Power Rankings
NFL Power Rankings Week 13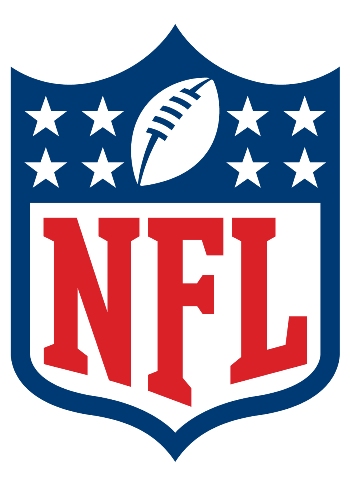 The Wild Card is called that for a reason, but have we seen anything as wild as the race for the AFC's No. 6 seed? Right now, the Tennessee Titans are in the pole position at 5-6 and holding a tiebreaker after their victory over the Oakland Raiders, who are also in the hunt at 4-7. The Baltimore Ravens dominated the New York Jets, putting both teams at 5-6, with Baltimore holding that ever-crucial tiebreaker. The Pittsburgh Steelers continued their recent hot streak, reaching 5-6 after winning five of their last seven. They beat a Browns team who, at 4-7, isn't dead just yet. The Miami Dolphins had a perfect shot to take the lead in this race, but blew a game to Carolina that they should have won. The Phins are now at 5-6 like almost everyone else. And finally, the San Diego Chargers scoffed at their deadly second half schedule, using a heroic last-minute drive by Phillip Rivers to knock off the Chiefs in Arrowhead and reach 5-6. Oh, and the Bills are 4-7 after their bye. That's nine teams all within a game of each other for that last playoff spot. Hang on folks, it's going to be a wild ride.
1. Seattle Seahawks – UP 1: After the bye, the Seahawks host New Orleans in an effort to prove their home field dominance. This will be their toughest task all year.
2. Denver Broncos – DOWN 1: It's never easy to win in Foxboro, and even the great Peyton Manning couldn't get it done this team. Although a special teams mistake was a pretty terrible way to end this great game.
3. New Orleans Saints – SAME: The Saints survived a trap game in the Georgia Dome, and now prepare for their trip to Seattle. A win would make them the true favorites in the NFC.
4. Carolina Panthers – UP 1: Another close game, another win for the now Super Bowl-contender Panthers, who have won seven in a row. Cam Newton may not have been on top of his game, but he did throw the game-winning scores with under a minute to go.
5. New England Patriots – UP 1: A wild second half comeback helped Tom Brady oust Peyton Manning in freezing cold temperatures. In the big game under the spotlight, it continues to be Brady over Manning.
6. San Francisco 49ers – UP 2: Colin Kaepernick got back on track with three touchdown passes, and the 49ers' defense made life hell for Robert Griffin III. The Niners tend to do this to bad teams.
7. Kansas City Chiefs – DOWN 3: A lot of overrated talk is being thrown around with the Chiefs now. Despite 115 rushing yards and two scores from Jamaal Charles and three touchdown passes from Alex Smith, The Kansas City defense had an off game.
8. Arizona Cardinals – UP 4: It seems Bruce Arians knew what was coming from Indianapolis. More importantly, Carson Palmer continued his hot streak, and the Cardinals are in the driver's seat for the NFC No. 6 seed.
9. Cincinnati Bengals – SAME: After a week off, the Bengals have to be a little nervous. Whoever wins the Baltimore-Pittsburgh Thanksgiving clash will be awfully close to them in the AFC North standings.
10. Philadelphia Eagles – UP 3: With all of the losing going on with the top teams, the Eagles jump three spaces after a bye. Nick Foles has a chance to keep Philly moving up and keep them atop the NFC East.
11. Indianapolis Colts – DOWN 4: When some guy named Dan Herron leads the team in rushing, you know you can't run the ball. The Colts could be the NFL's most puzzling team, looking like Super Bowl contenders at times, but also an awful team at others. The Reggie Wayne injury has been crushing.
12. Baltimore Ravens – UP 3: Sure, Ray Rice was dull yet again. Sure, Joe Flacco was ordinary, like he usually is in the regular season. But the Ravens' defense put on a vintage performance, taking control of the AFC No. 6 seed race.
13. Chicago Bears – DOWN 3: The Marc Trestman experience has certainly helped the offense, even with Josh McCown at the helm, but it's done no favors to the defense. When you let up 42 points to a Kellen Clemens-led offense, there is a problem.
14. Dallas Cowboys – UP 2: It wasn't easy and it wasn't pretty, but Tony Romo saved the Cowboys' season with a clutch fourth quarter drive while effectively ending the Giants' season. Both sides of the ball had inspiring performances despite the brutal weather.
15. Detroit Lions – DOWN 4: Matt Stafford has been struggling as of late, and Detroit somehow managed to lose to the Bucs at home. The Lions had a chance to win it at the end until Stafford threw a pick, his fourth of the day.
16. San Diego Chargers – UP 4: Phillip Rivers put on a season-saving performance against a tough Kansas City defense on the road, passing for 392 yards and three scores. His final touchdown to Seyi Ajirotutu with 24 seconds left was the game winner.
17. St. Louis Rams – UP 6: The Rams got off to a fast start against the Bears and never looked back. They're finally starting to figure out how to use the diversely talented Tavon Austin.
18. Pittsburgh Steelers – UP 6: Ben Roethlisberger threw another TD to Antonio Brown and the Steelers continued to roll up the rankings with a win in Cleveland. Next up is a game with Baltimore on Thanksgiving, with the winner in serious contention for the AFC North crown.
19. Green Bay Packers – DOWN 5: Maybe Matt Flynn can only play in Green Bay. Flynn put on a spirited performance for the Packers, but he could only get a tie against the Vikings. Aaron Rodgers needs to get back on the field for Thanksgiving.
20. Miami Dolphins – DOWN 2: Miami built an early lead, but they couldn't hold onto it. Maybe it was because their running backs combined for 16 yards on 13 carries.
21. New York Jets – DOWN 4: Geno Smith was awful once again, committing multiple turnovers and throwing for single-digit completions yet again. If this team wants to be serious about making the playoffs, it's all on Geno and how he improves.
22. Tennessee Titans – SAME: Ryan Fitzpatrick came up big, showing he can still play in the NFL with his game winning touchdown to Kendall Wright with 10 seconds remaining. This team just might be able to squeak into the playoffs without Jake Locker.
23. New York Giants – DOWN 4: Andre Brown was huge, rushing for 127 yards on the ground, but the Giants simply were not good enough to get it done. With games left against Detroit, Seattle, San Diego, and Washington (X2), New York's season is pretty much over.
24. Cleveland Browns – DOWN 3: Why did the Browns score only 11 points at home? Because Brandon Weeden was in the game! Cleveland has no playoff hopes if he's starting under center.
25. Tampa Bay Buccaneers – UP 3: Winners of three straight, the surging Bucs knocked off Detroit on the road. Mike Glennon is really growing as a passer, and maybe Greg Schiano won't be fired after all.
26. Buffalo Bills – SAME: Even at 4-7, the Bills are still alive. They get a home game against the Falcons next week coming off their bye, a great chance to boost their record.
27. Oakland Raiders – DOWN 2: Matt McGloin was serviceable yet again, but he just can't do some of the things that Terrelle Pryor does. The loss to Tennessee makes them all but out of the playoff race.
28. Washington Redskins – DOWN 1: When the Skins went on their huge run last year, it was thanks to RG3 and Alfred Morris. With both of them experiencing off years, this team is just plain bad.
29. Minnesota Vikings – UP 1: Adrian Peterson racked up 146 on the ground, but really, how good can you feel after a tie?
30. Jacksonville Jaguars – UP 2: Yes, the Jaguars won another game, but more importantly, they made it out of the Power Rankings' cellar!
31. Atlanta Falcons – SAME: Atlanta had its chances, but ultimately couldn't pull it off against the Saints. This is truly a shockingly lost season for the Falcons.
32. Houston Texans – DOWN 3: I'm sorry, but if you lose to Jacksonville at home when you're this close to the bottom of the rankings, you're heading to the basement.
Videos
NY Jets Phase 3 OTAs, Expectations and a Minor Calf Tweak with Greg Renoff