No Chance Sanchez Returns Next Season With Jets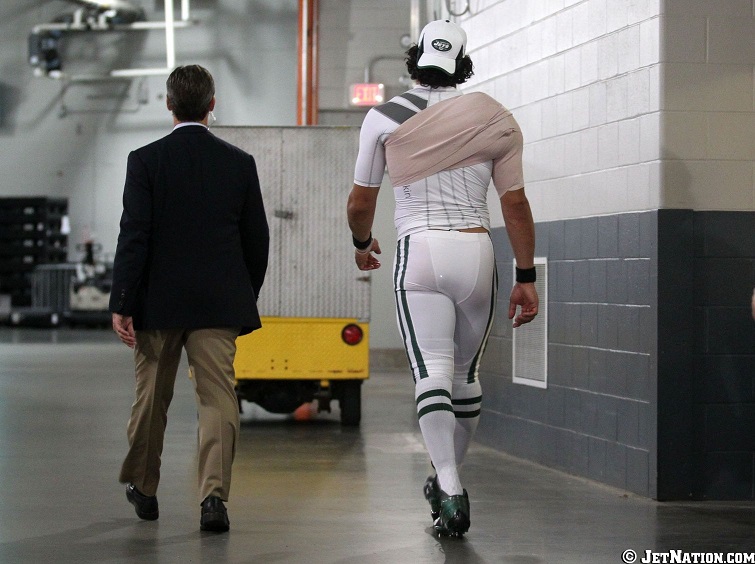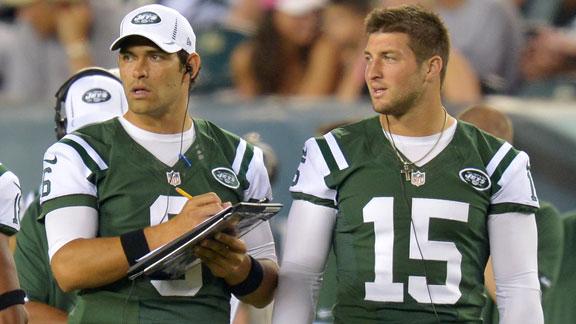 There was much optimism after quarterback Mark Sanchez was drafted with the fifth overall pick in the 2009 draft.  Two consecutive trips to the AFC Championship game would make one think that he would be cemented as the Jets QB for a long time.  Unfortunately the 2011 and 2012 seasons were a disappointment with Sanchez having 52 turnovers during those years, no playoffs, bad losses down the stretch and questions arose as to whether he was a franchise quarterback.
Inexplicable put in late during a meaningless preseason game against the Giants behind the backup offensive line Sanchez suffered a shoulder injury after taking a big hit from then Giants defensive lineman Marvin Austin.  The injury sustained during that hit would lead to Sanchez ending up on season ending injured reserve leaving the Jets to start rookie Geno Smith so far this season.
With a large 2014 salary cap number and a looming $2 million roster bonus due on March 25, 2014 the thought was that Sanchez's days as a Jet were numbered but he is not publicly speaking this way:
"I hope [I'm back]," he (Sanchez) said. "That's all I'm thinking about, coming back next year, leading this team and playing well.

"I know I've heard a lot of stuff on the outside about me not being here and stuff like that. I don't know if that's necessarily the case in the building. Hopefully not. Hopefully, I'm a Jet. That's where I am, that's where I want to be."
Source: ESPN New York
After the whole Tim Tebow debacle last year along with how he was injured in a game which he should never have been in one would think Sanchez is just saying the right things but really wants out of New York.  From the signing of David Garrard to the drafting of Geno Smith general manager John Idzik has done everything in his power to push Sanchez out the door, a sure sign the team no longer wants him. 
No matter what Sanchez or the organization says the quarterback will not be a Jet next season but with the shortage of viable starters around the league, look at Josh Freeman signing with the Vikings having done nothing, it is likely Sanchez will get an opportunity somewhere to try and regain a starting position, just not as a Jet and why would he want to continue his career here given the recent treatment. 
Videos
Aaron Rodgers Injury Fallout & Jets/Bills Recap