Fantasy Football Fantasy Sports Featured Editorials
Fantasy Football Waiver Wired Week 13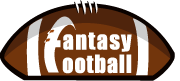 Welcome back to another Waiver Wired.  The bye weeks are over and most of you are either in playoff planning or trying to make the playoffs and need a week 13 win as most playoffs start in week 14.  A few guys who may be available that I have listed previously are WR Greg Jennings, TE Coby Fleener, WR Jarrett Boykin, TE Delanie Walker, RB Montee Ball, and WR Michael Floyd.  We have a light list so please get your handcuffs as there is no need for that deep of bench in playoffs, play your studs as Antonio Brown showed last week.  Let's get to this week's list.
Here is my week 12 list of top pickups:
Michael Crabtree – He will be back and has been missed, this is a guy who can change your team for the better in the playoffs.
Julian Edelman – Brady seemed to look for him the most outside of Gronk, you can do worse than him for a WR3.
Josh McCown – He has a great matchup this week and if you have a QB you are not confident of, he should put up a huge day versus the Vikings.
Branden Bolden – I do not think you can start him but they may have finally had enough of Ridley, not a and speculative grab as he may be the goal line back.
Rueben Randle – Nicks is injured again and the Giants have a nice schedule ¾ weeks.
Bilal Powell – This depends on the MRI for Ivory but for depth and if Ivory is out , a good end of team grab.
Bennie Cunningham – Another guy whose value is tied to the status of the starter Zac Stacy, keep an eye or if you have Stacy he is a must grab.
Tim Wright – Mike Glennon continues to grow and looked his way on 35% of his pass attempts last week.
Dennis Johnson – Tate was benched for him and they may give him more of a shot as they look to next year.
A few week 13 defenses to plug and play- Miami,  Cleveland, Baltimore.
A few week 14 plug and plays – Texans, Tampa Bay, Baltimore.
Thanks for reading and we will be back later in the week with the Start'em or Sit'em column.  Feel free to ask any questions via Twitter as my handle is posted below,
Fantasy Mike
Videos
New York Jets OTA Presser Takeaways, Aaron Rodgers' Impact and Summer Delusion