Featured Editorials Home Slider
Low Expectations Doesn't Mean Successful Season For NY Jets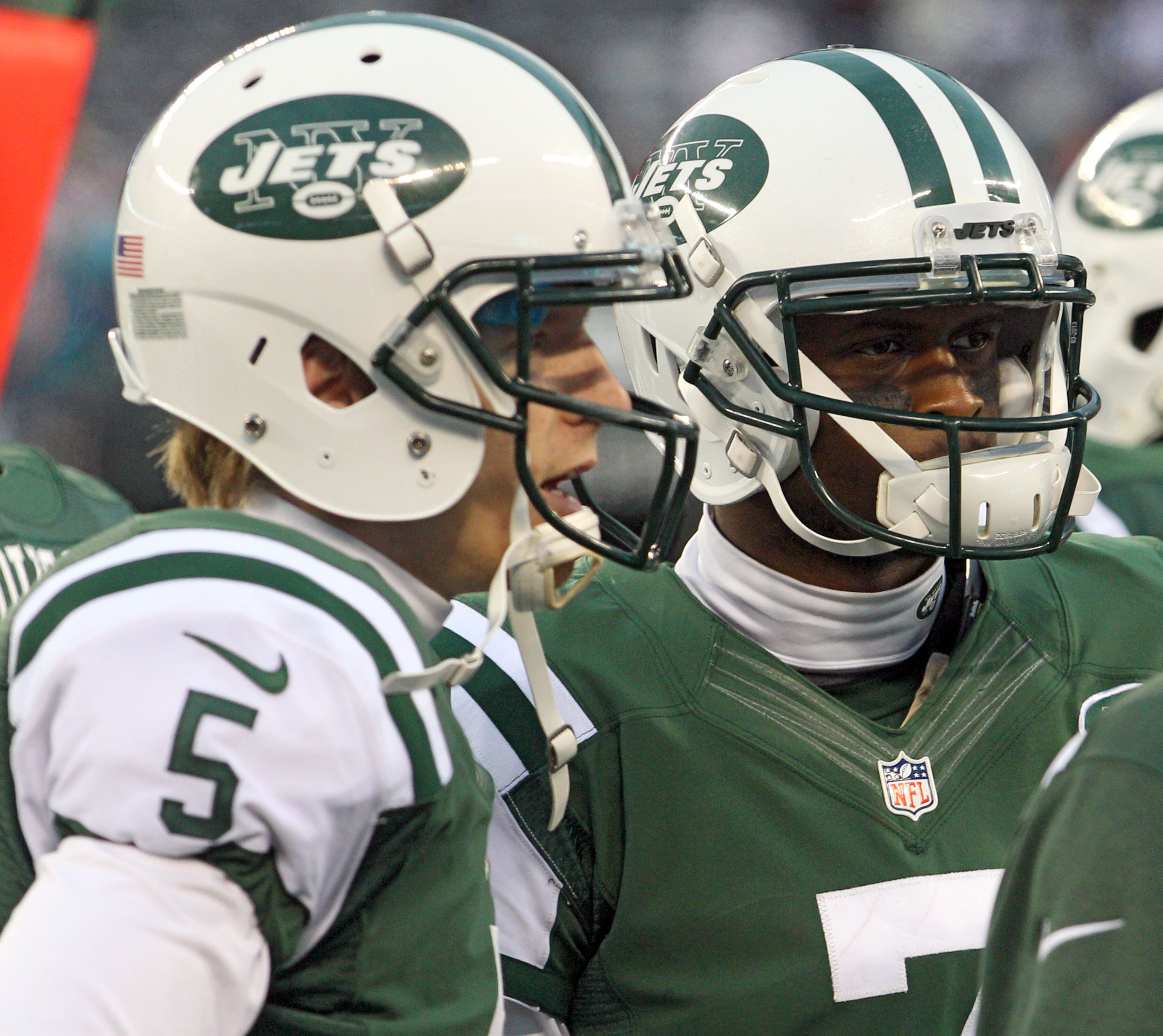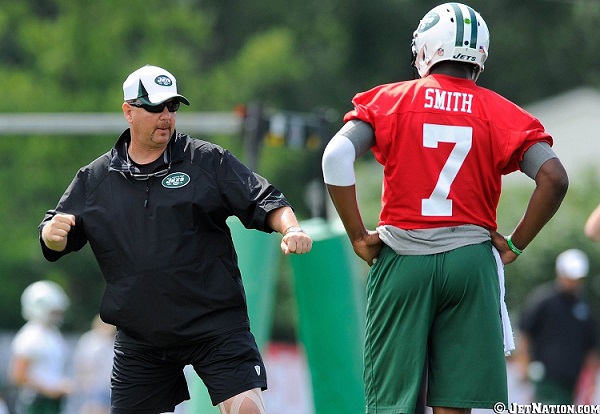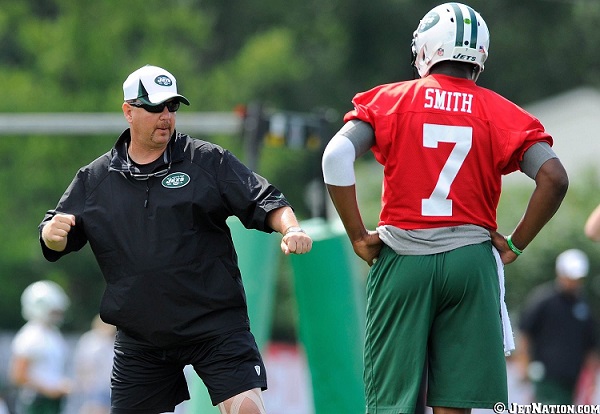 Coming into the 2013 season expectations for the New York Jets were low.  With embattled quarterback Mark Sanchez injured, the team would rely upon rookie Geno Smith and backup Matt Simms to lead the offense, two guys with no NFL experience.
The cupboard was once again bare as far as offensive talent went and no one could expect the team to be a juggernaut under new offensive coordinator Marty Mornhinweg's west coast offensive system.  So many media experts picked the Jets as the worst team in the league and fans braced for what might be a long season.
The ultimate goal of this season would be to develop a young quarterback in a new offensive system progress and improve as the year went on.  General manager John Idzik had set the team up with vast resources heading into 2014.  The hope was the team could develop the framework this year for long-term success with the ability to add necessary pieces around a young core group of players, which starts with a competent quarterback.
The Jets had an up and down start but beat two teams who currently have nine wins getting off to a 5-4 record heading into the bye week with an opportunity to make a playoff run.  Wouldn't a decent start to the season give rise to expectations? At least one would expect a competitive effort over the last seven games given what happened in the first nine and would a 4-3 or 3-4 record to end the year be considered unreasonable?  There would be hope that a foundation had been laid during a rebuilding year and adding pieces in the offseason could put the team over the top.
Unfortunately many are content with where the team is at because they were "supposed" to be bad:
"The Jets weren't expected to do well this year so it's alright they finish 6-10."
Entering the 2012 season expectations for the Indianapolis Colts was very low. They completely gutted their team and had a rookie starting at quarterback. The Colts started last year 6-3 after nine games but finished 11-5 (5-2 over last seven). Since expectations were low entering the season the Colts would have showed progress by going 1-6 over their last seven games finishing with a 7-9 record while the offense completely disappeared?  This would have been acceptable? How would that have been progress?
Interesting how fans get brainwashed by the media into believing things about their team.  The fact is each year there are so called contenders who have bad seasons while pretenders thrive.   
The Kansas City Chiefs was the worst team in 2012 and while they were expected to be better getting off to a 9-0 start was a surprise.  Think most Chiefs' fans would have been happy with a 9-7 record this year after 2-14, so losing seven in a row maybe missing the playoffs is fine right?  It is also alright for Alex Smith to have a quarterback rating of ten or less for the rest of the season? This is progress and exceeding expectations?
"The Jets offensive line stinks and they have no skill position players so no quarterback can succeed."
The Green Bay Packers have one of the worst offensive lines in football and did last year as well giving up a league high 51 sacks, yet the team went 11-5.  Injuries have plagued their line and a fourth round rookie David Bakhtiari has played left tackle for them all season.  Wonder if Aaron Rogers suffers a broken collarbone if D'Brickashaw Ferguson is his blind-side protector? 
The Packers with Rogers were 5-2 and have gone 0-4-1 since he suffered the injury.  The Packers don't have any stud receivers and injuries have hurt their skill positions as well.  Does anyone think the Packers would be 5-6-1 if Rogers were healthy all year?  The fact is better quarterback play can overcome lots of deficiencies.
Some might say it is not fair to compare Geno Smith to Aaron Rogers but the point is this year was supposed to be about progress and development.  Smith managed to get the Jets to 5-4 with the same offensive line and similar skill position talent.  The fact is Smith is now not competitive has gone backwards and it wouldn't matter who was around him, Smith has regressed to a point where you wonder if he can even play.  The whole coaching staff is going to be changed and the most important position, quarterback, is still a big question mark.
If Smith had progressed and shown he could actually run an offense, make people around him better, than the Jets could have used the available resources heading into next year to improve the offense making him more efficient. Now the team will need to attempt to start the process of finding a quarterback all over and hope they can finally get it right.  They will have to use resources on a quarterback not to improve what is around him and live through another "competition" at the position.
The bottom line is the Jets were supposed to give us meaningful competitive football down the stretch of the season improving and getting better without the excuses.  Even if they fell short of the playoffs there would be hope moving into the next year but they have imploded while totally falling apart with the future now bleak.
The Jets are directionless heading into next year as this season did nothing to put them in position to be successful moving forward.  So to say the team exceeded expectations and we should be satisfied is completely off base as the Jets now have more questions than answers which was not the case just a few weeks ago.
Videos
Aaron Rodgers Injury Fallout & Jets/Bills Recap