Featured Editorials Home Slider
Why Rex Ryan Cannot Coach The Jets Next Year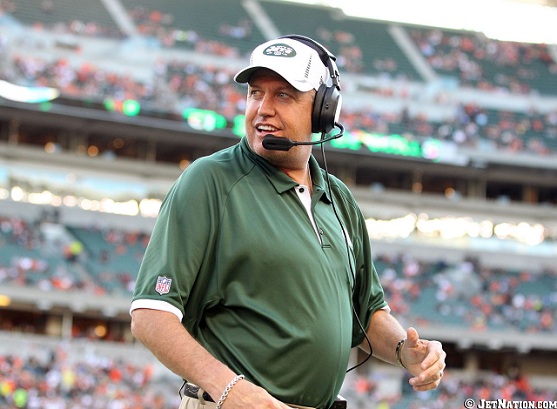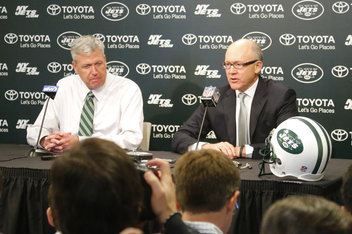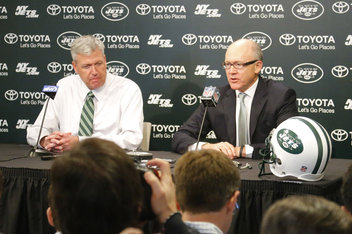 Just a few weeks ago the New York Jets were sitting at 5-4 and in position to make a run at the playoffs but a humiliating three game losing streak and the regression of rookie quarterback Geno Smith has all but put an end to the playoff talk and head coach Rex Ryan's job.
There are varying opinions on Ryan's coaching tenure but most agree a defensive minded coach with a conservative offensive mindset.  This philosophy served him well early in his head coaching career but late season failures have plagued the team over the last several years.
Much could be said about Ryan's decision making, how much influence he had with personnel and can he rebuild an offense, which has ranked at the bottom of the league for two seasons, as reasons for him to be let go.  There are arguments that could be made to retain Ryan as he did get the team to consecutive AFC Championship games but short of a miracle turnaround Rex Ryan needs to be replaced because he'll be in a no win situation.  
The team needed to show progress with a nucleus of core young players including the quarterback if Ryan was to save his job for next year.  Sitting at 5-4 with some impressive victories, Smith showing flashes of being the quarterback moving forward and a talented defense it looked like retaining Ryan would be a no brainer. 
Quarterback Geno Smith's total loss of confidence and ability to run the offense along with the need to develop that entire side of the ball will call for another dreaded "rebuilding" year.  With no real viable quarterback of the future the head coach will need a "honeymoon" period where tough short term decisions can be made for long term gain.
The Jets are heading into this offseason possibly in worse shape than last offseason.  It is very likely the team drafts another quarterback and at some point that rookie could be starting.  The head coach will need time to put the Jets on a path of success and keeping Rex Ryan on another year with a team which probably can't win is simple delaying the inevitable. 
Better off to start fresh with a new coaching staff who can begin to implement their systems and philosophy while having some security that a long term approach can be taken. Even if the team has a poor 2014 season there will be stability in the coaches heading into 2015.
There are no guarantees a new head coach will be successful but he will need time to try.  Unfortunately the opportunity for Rex Ryan to succeed has just about run out.
Videos
Aaron Rodgers Injury Fallout & Jets/Bills Recap