Featured Editorials Home Slider
Geno Smith Will Determine Ryan's Fate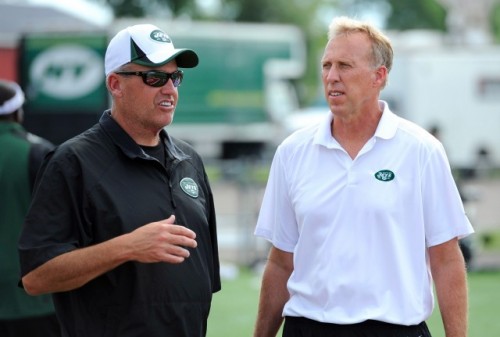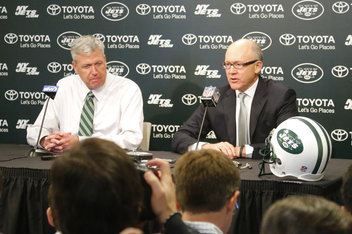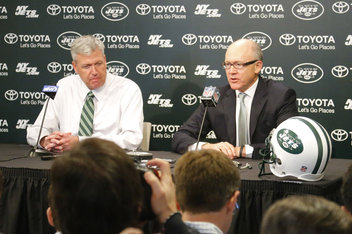 What a difference a week makes as it looked like the "SS Geno Smith" was sinking fast while taking head coach Rex Ryan with him.  Rex Ryan's coaching status heading into next year was never a given as a case could have been made not to have kept him for this season.  Ryan got another year to prove himself with a new general manager and rookie quarterback.
The team got off to an unexpected start with some up and down performances from Smith but surprisingly sat at 5-4 entering the bye week.  There was talk of a playoff run and a possible Ryan contract extension as his current one ran out after the 2014 season.
The Jets now at 6-7 having gone 1-3 over there last four games, leaving slim playoffs hopes, and Geno Smith struggling out of the bye being benched twice over a three game stretch. Questions arose more than ever if Geno Smith could be the starting quarterback in 2014. 
A 19 of 25 for 219 yards, 1 touchdown passing, 50 yards and a touchdown rushing by Smith in a 37-27 victory over the Raiders on Sunday eased the concerns but questions still remain. These last three games will determine if the organization moves forward with Geno Smith at quarterback next year, building around him, and the answer to this question holds Rex Ryan's coaching fate. 
General manager John Idzik preaches competition with no job being safe but if he decided to put the team's resources around Geno Smith, having him as the number one quarterback heading into next year, Rex Ryan would need to be extended.  It would be best for Smith to continue under the direction of the same coaches he had this season.  Keeping offensive coordinator Marty Mornhinweg and quarterback coach David Lee allows for continuity within the offense.
Bringing in a new coaching staff means bringing in new quarterbacks via the draft, free agency or both and once again having a quarterback competition.  It only makes sense to move ahead with new coaches if a potential foundation has not been laid at the most important position. 
The Jets front office will have to make a difficult decision regarding whether or not Geno's the guy next year as he's had too many inconsistencies to provide a clear-cut answer.  If the organization decides Geno Smith is the quarterback of the future Rex Ryan has to be his coach next season.  
Videos
New York Jets OTA Presser Takeaways, Aaron Rodgers' Impact and Summer Delusion