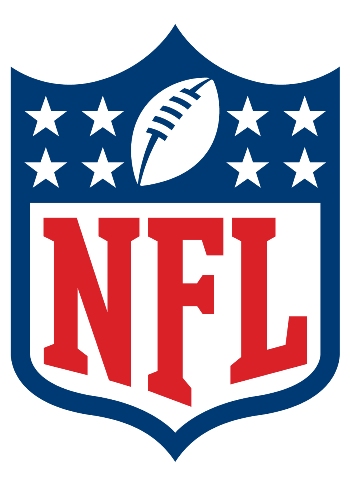 Despite the snow, an NFL-record 98 touchdowns were scored this week. And they came with quite a variety of finishes. The Ravens-Vikings game changed the lead five times in the last two minutes. The Steelers would have beaten the Dolphins on a circus play had Antonio Brown not stepped out of bounds. The Patriots scored two TD's and recovered an onside kick in the final minute to beat the Browns. And the San Francisco 49ers handed the Seattle Seahawks only their second loss of the season. Yes, Sunday was certainly wild, and with the season winding down, it's setting up for an even more outrageous finish.
1. Denver Broncos UP 1: A second half surge to knock off the Titans coupled with a Seahawks' loss has the Broncos back on top. Denver has shown in can dominate both through the air and on the ground.
2. Seattle Seahawks DOWN 1: Every team is allowed a slip-up, and Seattle still likely won't have to play on the road in the playoffs, but not having the dynamic of Percy Harvin could be the reason this team doesn't win it all.
3. New Orleans Saints UP 2: Jimmy Graham was a nightmare as usual, but so was Marques Colston, scoring two touchdowns and narrowly missing a third. Can't we see them play the Seahawks on a neutral field?
4. San Francisco 49ers UP 2: This was an enormous win for the Niners, showing that they are still contenders. Although they only got two sacks, the defense was hounding Russell Wilson all day.
5. New England Patriots DOWN 1: New England was extremely close to losing at home to the Browns, but two Tom Brady touchdowns in the last minute showed that this team is never dead.
6. Carolina Panthers DOWN 3: Cam Newton and the defense have been top-notch, but the weapons Newton has aren't the same as some of the other elite quarterbacks. This will make it very tough for Carolina if they are to go on the road and win a playoff game.
7. Cincinnati Bengals SAME: Andy Dalton had 275 yards and three scores, his best game since October. He's got the Bengals on track to potentially steal a first round bye.
8. Kansas City Chiefs SAME: 151 rushing yards for Jamaal Charles and two special teams touchdowns? Not sure anyone beats the Chiefs when they play that well in all three phases.
9. Philadelphia Eagles SAME: It looked at first as if Philadelphia might never score, but LeSean McCoy had a huge fourth quarter and piled up 217 rushing yards on the game.
10. Arizona Cardinals UP 1: The Cards continued their domination at home, where they've lost only once. With the last two weeks of the season being in Seattle and home to San Francisco, next week's road game with the Titans is a must-win.
11. Baltimore Ravens UP 1: FIVE touchdowns were scored in the last 2:05 of the game. It was the Ravens who got the last laugh when Marlon Brown toe-tapped in the back of the endzone for the game winner.
12. Indianapolis Colts DOWN 2: LaVon Brazil was a tackle-breaking beast, but even Andrew Luck's four touchdown passes couldn't stop the Bengals from handling the Colts. It seems Indy is locked in the No. 4 seed, and clearly the weakest division leader in the AFC.
13. Miami Dolphins UP 2: Miami is a streaky team. They started the year winning three in a row. Then, they lost five of their next six before winning three of their most recent four. They're tied with Baltimore (who owns the tiebreaker) for the last wild card in the AFC.
14. Chicago Bears UP 2: The Bears' run defense is still awful, but when they have the size in targets Alshon Jeffery and Brandon Marshall, they're going to be extremely tough to stop.
15. Detroit Lions DOWN 2: What do we make of this Lions' team? The weather was awful, yes, but Detroit still fumbled the ball seven times. Things are getting closer than they want in the NFC North race.
16. San Diego Chargers UP 1: Phillip Rivers was very efficient, completing 75% of his passes against the Giants. This team usually gets hot in December. Can they make a run?
17. Dallas Cowboys DOWN 3: Another absolutely putrid effort by the Dallas Cowboys on defense. With the way they're playing, there's no reason to expect them to make the playoffs. And you really can't blame Tony Romo.
18. Green Bay Packers UP 3: Matt Flynn was good enough to keep the Packers alive in the playoff race. With Detroit losing and Aaron Rodgers potentially coming back next week, this team is not dead yet.
19. Pittsburgh Steelers SAME: Another sideline issue hurt Pittsburgh. This time, it was Antonio Brown stepping out of bounds on the potential game-winning touchdown. Poor tackling also hindered the Steelers' chances of winning.
20. Tennessee Titans SAME: The Titans jumped out to an 11-point lead, but couldn't hang with the Broncos in Mile High, while hurting their playoff hopes badly. One has to wonder whether or not things would be different with Jake Locker at the helm.
21. New York Jets UP 2: Geno Smith was able to beat up on the Raiders' defense, showing he wasn't extremely incompetent. Smith will, however, have to beat some better teams if they want to make the postseason.
22. St. Louis Rams DOWN 4: It seems teams are starting to focus on Zac Stacy with Kellen Clemens at QB, as he had only 25 yards on 14 carries. The Rams should just tank the rest of the way and get two very high draft picks.
23. Jacksonville Jaguars UP 2: Maurice Jones-Drew ran for over 100 yards and the Jaguars defense put together another respectable performance. They're playing their way out of the No. 1 overall pick, but they've saved Gus Bradley's job.
24. Tampa Bay Buccaneers UP 4: Tampa Bay dominated Buffalo, showing they're not as awful as we thought they were. Bobby Rainey's 80-yard touchdown run started the fire for the Bucs.
25. Minnesota Vikings DOWN 1: Give the Vikings some credit. While they lost in horrifying fashion, they put up quite a fight against a legit playoff team, even with Adrian Peterson going down.
26. New York Giants DOWN 3: The Giants were officially eliminated from the playoff race as they let San Diego jump out to a 24-0 lead against them. Eli Manning threw another two picks. Enjoy the offseason, New York.
27. Cleveland Browns SAME: Jason Campbell's near 400 yards and three scores gave the Browns a chance. Another 150+ yards from Josh Gordon was also impressive.
28. Atlanta Falcons DOWN 2: Roddy White had another solid game, but Atlanta continued their free-fall. Matt Ryan has struggled mightily with little help around him.
29. Buffalo Bills UP 1: In arguably the worst game of his young career, E. J. Manuel threw four interceptions in nice weather, showing growing pains that come with being a rookie.
30. Oakland Raiders UP 1: Under Matt McGloin, the Raiders haven't been awful, but they haven't been winning. It was pretty cool, though, to see fullback Marcel Reece outrun everyone on a 63-yard touchdown run.
31. Washington Redskins DOWN 2: Mike Shanahan will be out of Washington soon. The team doesn't have their first round pick, which may be a very good one. Their fans left at halftime when the team was already getting blown out. Things are looking dark in Washington.
32. Houston Texans SAME: Gary Kubiak is gone and the team lost 11 in a row, twice to the Jaguars. It's a new era for the Texans, and that era may begin with the No. 1 overall pick.