Featured Editorials Home Slider
Geno Smith Faces True Test In Carolina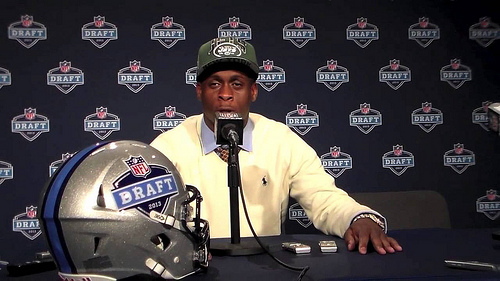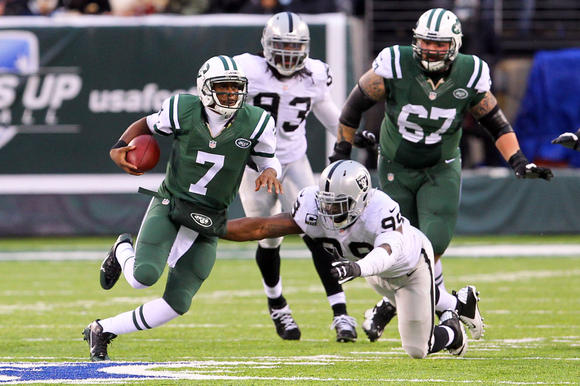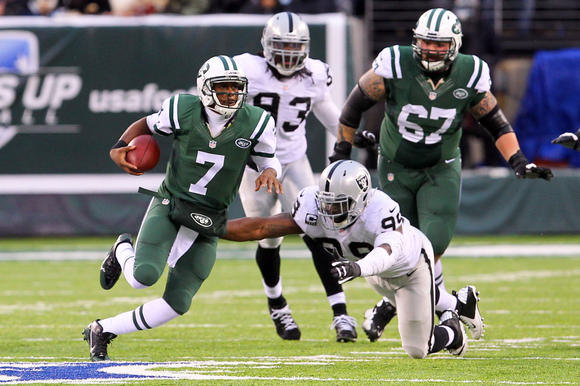 The New York Jets put up a season high 37 points in a victory over the Oakland Raiders last week keeping their playoff hopes alive.  Special teams did account for a score while the defense set up another but quarterback Geno Smith along with the entire offense was much better than in the their previous three games. 
Smith had a 14 quarterback rating zero touchdowns and six interceptions during the Jets recent three game losing streak.  Questions arose about whether Smith should be benched but a 16 of 25, 219 yards, two touchdown (one passing, one rushing), one interception with a rating of 88.6 performance against Oakland has changed the conversation back to can Smith be the future?
The Jets have three games remaining for Smith to prove that the downturn in his performances against the Bills, Ravens and Dolphins were just growing pains of a rookie who has been inconsistent all year but shown flashes.  New York Giants quarterback Eli Manning had three games (Falcons, Redskins, Ravens) during his rookie year where he had combined completions of 38%, one touchdown, six interceptions and a rating of 21.7, being benched in the Ravens game.  Manning has gone on to win two Super Bowls earning Most-Valuable-Player honors in each.  So the question remains unanswered: Is Geno Smith the quarterback of the future?
Currently the Jets are 1-5 in road games with their only victory coming in week five against the Atlanta Falcons.  The team heads south to play the Carolina Panthers (9-4) this week with the Panthers having the NFL's number one scoring defense.  They also have the league's number one rushing defense while accumulating 41 sacks. 
If the Jets are to be successful on Sunday they will need a great performance out of Geno Smith as the offense will have to rely more on passing the ball while facing a ferocious rush forcing Smith to make quick decisions.  This game will be a good barometer which Smith can be measured by because he'll have to be the focal point of the offense, not just a manager, for the team to have success.
Geno will need a competitive performance to move the ball in a hostile environment against a top defense, something he has not been able to do this season.  Maybe Smith's down times can just be looked at as the struggles of a rookie if he were able to show progress during this game.  On the flip side Geno might lack confidence while having difficulty completing passes and this will show the team has to consider exploring options at the position during the offseason.
The Jets are in the playoff race and need a victory this week to remain in the hunt but more importantly we'll get a chance to evaluate Geno Smith under conditions which will reveal what he is and can be as the Jets quarterback.   
Videos
NY Jets Phase 3 OTAs, Expectations and a Minor Calf Tweak with Greg Renoff