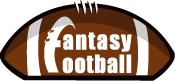 Welcome to another installment of who to start and who to sit while making your weekly fantasy football lineup decisions for the 2nd week of the playoffs.  We went 14-8 in the start 'em portion and 9-9 in the sit 'em portion, worst week in awhile. Let's get to this week's list;
Start 'Em
Tom Brady – Keep riding the hot hand even without Gronk.
Phillip Rivers – He plays well vs the Broncos and should have to throw all game.
Alex Smith – He continues to be a top 10 QB in the past 6 plus weeks.
Matt Ryan – He has a great match up plus White seems to be hitting his stride.
Kirk Couisins – This is a great match up for his trade for a draft pick rehearsal.
Ben Tate – He had a shaky game last week but should explode vs the Colts.
Le'Veon Bell – Even if he does not have a great running game, he is getting at least 6 targets a game.
Steven Jackson – He has been getting the carries and with the Redskins on board, he should be good.
Danny Woodhead – Expecting a ton of passes, he should have a big game in Denver.
Pierre Thomas – The Rams have been solid vs the run but he gets enough targets with Sproles not playing much these days.
Torrey Smith – Could not handle the snow but he should shine in dome vs the Lions.
Keenan Allen – The best rookie season in years will continue,
Jordy Nelson – He is solid even with bad QB play, pencil him in for 80 yards and possible touchdown.
Riley Cooper – He is a favorite of Foles is an easy matchup vs the Vikings.
Julian Edelman – He will shine again like he did last time Gronk was out.
Dwayne Bowe – He has a td in ¾ weeks and should continue this week.
Mike Wallace – The Patriots got killed by Browns and Campbell last week, expect more of the same from Wallace.
Delanie Walker – He is healthy and gets the worst tight end defense in the league.
Dennis Pitta – He came back strong with 11 targets last week.
Bench 'Em
Russell Wilson – On the road, in bad weather and against a secondary that other than last week has played well.
Colin Kaepernick – He has been just average and without running is not a startable fantasy QB.
Toby Gerhart – He is banged up and Eagles are an improving defense.
Fred Jackson – Jaguars have been a top 10 run defense the past 4 weeks, stay away.
C.J. Spiller – See above.
Chris Johnson – He looked awful plus gets the tough Cardinals defense.
Bobby Rainey – He is all or nothing and I see the 49ers holding him down.
Chris Ivory – Another tough defense in Carolina shuts him down.
Ray Rice – He did have 100 yards last week but still struggling plus the tough match up keeps him on the bench.
Vincent Jackson – Glennon is struggling a bit and he runs into the 49ers defense.
Steve Smith – Even with a great match up he just does not put up good enough numbers.
T.Y. Hilton – Now 5 weeks in a row of less than 50 yards, stay away.
Coby Fleener – He is just too inconsistent to be started in the playoffs.
Have a great week and let me know if you have any questions.
Fantasy Mike