Featured Editorials Home Slider
Jets At Panthers Players To Watch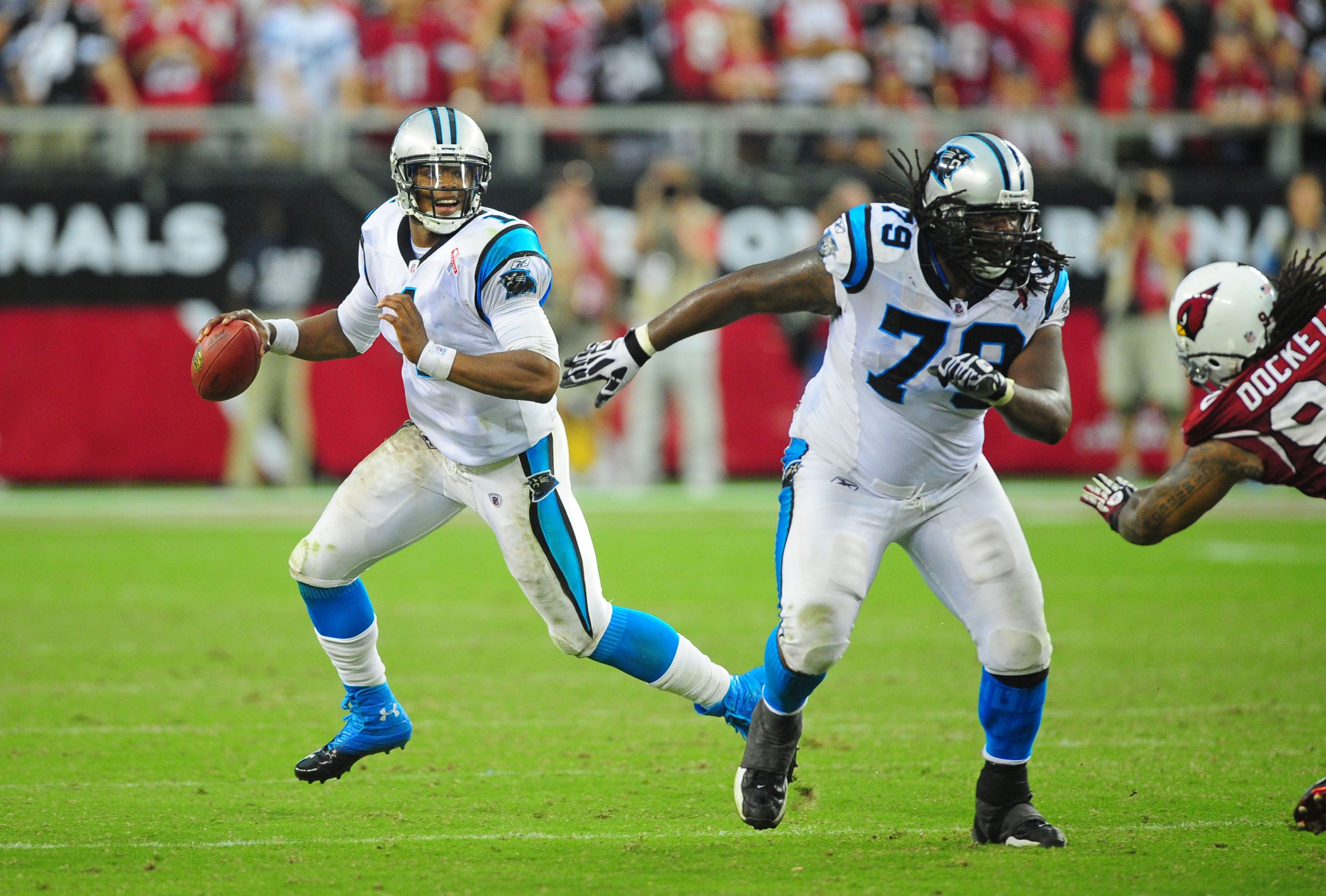 The Jets will take on the Carolina Panthers today and here is our full NY Jets game preview.  Cam Newton is the biggest challenge that the Jets will face and here are some other players to watch.
1)      Greg Olsen, tight end: In what figures to be a game where rushing yards are hard to come by for both sides, the team that makes more big plays through the air will probably win. The Jets have to be careful of Greg Olsen, maybe the most consistent target the Panthers have. Olsen has 58 receptions for 651 yards and five touchdowns on the year. Olsen's mix of size and speed will be a tough matchup for the Jets. Let's see if Rex uses Antonio Allen a little more in this game to try and blanket him.
2)      Luke Kuechly, linebacker: The second year pro has made quite a name for himself as a leader on arguably the best front seven in football. Kuechly shows a nice balance in his game as a run stopper and dropping back into coverage. Kuechly has 113 tackles, three interceptions, and one sack on the year.
3)      Star Lotulelei, defensive tackle: If we could get a redo in last years NFL draft, it's likely that Sheldon Richardson and Star Lotulelei would go as the top two picks in the draft, they have been that good. Lotulelei does have two sacks on the year but is better known for his run stopping abilities, notching 36 tackles and blowing up numerous other plays that you won't find on the stat sheet. Center Nick Mangold played one of his best games of the year last week and will have to bring it again to slow down Lotulelei.
Be sure to stop by our New York Jets forum and visit the official Jets\Panthers game thread.
Videos
New York Jets OTA Presser Takeaways, Aaron Rodgers' Impact and Summer Delusion