Featured Editorials NFL News Power Rankings
NFL Wild Card Round Playoff Power Rankings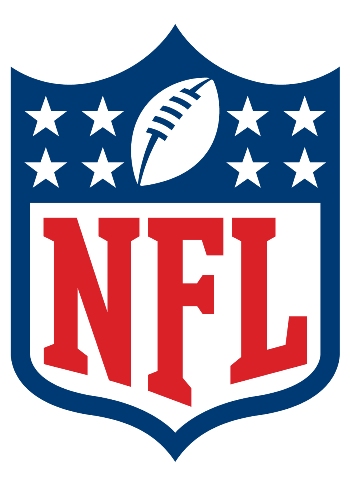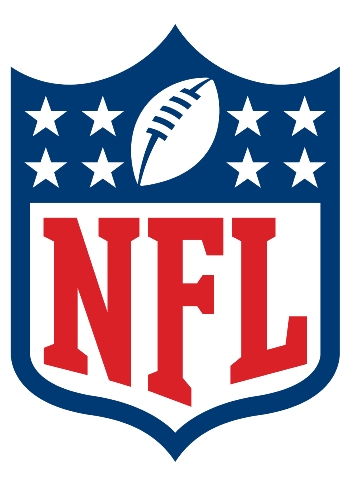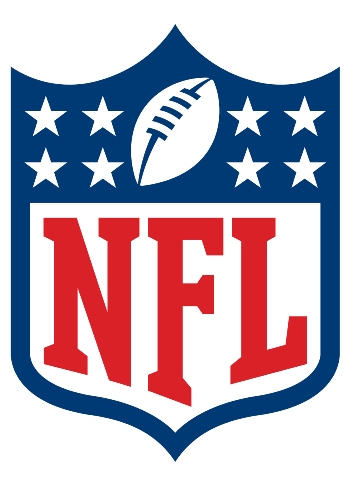 The NFL playoffs have finally arrived. 12 teams attempt to run the gauntlet to become Super Bowl champions in MetLife Stadium. Yes, there are favorites, but it seems as though there isn't quite an obvious pick as to who will win the whole thing. In fact, you can make a pretty strong argument for any of the teams having a legitimate shot to win it all. Here are the playoff power rankings of the 12 teams in it, ranking in order of their chances to win the Super Bowl.
1. Denver Broncos: When you've got Peyton Manning playing like he is right now, it's hard to bet against you. Denver gets home-field advantage throughout the AFC playoffs, so if they face the Pats or Colts, teams that beat them at home, they'll have a chance for revenge in Denver. Wes Welker should return, but the defense is still a concern, especially with the absence of Von Miller. Manning will likely have to continue his absurd level of play for the Broncos to hoist the Lombardi trophy at year's end, but right now, there's no reason to think he can't.
2. Seattle Seahawks: I give the Broncos a slight edge over them because the game will be played in MetLife stadium. Seattle is a different team on the road and Manning won his only Super Bowl in bad conditions. The Seahawks are a smash-mouth team that likes to let their hard-hitting do the talking, whether it comes from Marshawn Lynch's runs, the defense's stinginess, or Richard Sherman's mouth. The fact is, home-field advantage or not, this is still one of the best teams in the league.  The Seahawks have pretty favorable Super Bowl odds.  My only concern is the ceiling of Russell Wilson. Wilson is a very good quarterback who has shown great poise and has the ability to run, but he's only topped 250 passing yards once in the past six weeks and only four times all year.  It's not all his fault; his top two targets, Percy Harvin and Sidney Rice, are out due to injury. Playing in Seattle might be enough to get this team to the Super Bowl, but I'm not sure Wilson can beat the AFC's best on a neutral field.
3. New England Patriots: The biggest issue people have with these New England Patriots is the loss of playmaking tight end Rob Gronkowski. Without him, the passing game is compromised, right? Not necessarily so. Gronk does give this team a dynamic element, but there are other weapons. Julian Edelman has been a catching machine this season, and Danny Amendola has the ability to do so as well. Shane Vereen catching passes out of the backfield is a matchup nightmare. Even LeGarrette Blount is running hard, as he looked unstoppable against Buffalo. This team does have weapons, along with a solid defense (thank you Aqib Talib), and some guy named Tom Brady. All Brady has done all season is lead this team to improbable wins over the Saints, Broncos, and Browns. If I had to pick a quarterback in the AFC to take me to the Super Bowl, it would be Brady, not Manning, because of his postseason prowess. Maybe Manning gets a chance to rewrite that script, but my money is still on Tom.
4. San Francisco 49ers: Sure they're a wild card team, but they're playing as good as anyone right now and may be better on the road than any team in these playoffs. Colin Kaepernick has looked sharp lately, as he's happy to have Michael Crabtree back. The defense has looked dominant yet again. And the little slump that San Fran experienced mid-season seems to be over. This team is extremely well-coached with Jim Harbaugh at the helm, and they're hard to bet against wherever they play. While it remains to be seen if Kaep plays with the same dynamic he did in last year's postseason, the 49ers remain dangerous. If there's any team that can go into Seattle and win, it's them. And they just might do that.
5. Carolina Panthers: Cam Newton makes his playoff debut, and we get to see if he's truly ready for primetime. Newton was impressive this year, and not because of gaudy stats, but rather because of smart, clutch throws that led to wins for Carolina, the one thing they had been lacking in Newton's tenure with the team. In addition, DeAngelo Williams and Mike Tolbert give this team a solid 1-2 punch on the ground. But if the Panthers are to come out of the NFC, it will be on the heels of their defense. Led by Luke Keuchly and his 156 tackles, Carolina owns a shutdown unit. They're sixth against the pass and second against the run, making them the second-best defense in the NFL. The Panthers are hot, winning 11 of their last 12 and holding opponents to 20 points or less in all of those wins. They'll enjoy their own home-cooking for at least a week, but Newton will have to up his play if they want to win the NFC.
6. Cincinnati Bengals: For a team that was 8-0 at home this year, they would love to see Denver topped in the divisional round if they can knock off New England. Of course, they still have to beat the Chargers first, but they likely will with the way they've played at home. The defense has been phenomenal, being one of the league's best despite losing multiple players to injury. The offense has weapons. A. J. Green is a top-5 wide receiver, Giovani Bernard is a shifty playmaker, Jermaine Gresham and Tyler Eifert provide matchup problems, and Marvin Jones is developing into a deadly target. The only issue I have with this team is the man throwing them the ball. Andy Dalton has enjoyed his best season in the NFL, and he has had stretches where he's played like an All-Pro. But games like Sunday against Baltimore when he throws four picks make you worry. We've seen Dalton's struggles in the playoffs the past two years, and until he gives me a reason to, I don't have faith in him. Cincy has nice wins over New England, Indianapolis, and Green Bay this year, but all of those games were at home. The Bengals were 3-5 on the road this year, with only one of those games being against playoff teams. They're going to have to win in New England to advance, and I don't think they can.
7. Green Bay Packers: Aaron Rodgers is back and all is well in Green Bay, right? Not so fast. Rodgers played with some notable rust against Chicago, and the defense looked pretty putrid as a whole. This unit has had trouble stopping teams all year, and is arguably the worst defense out of any playoff team. Of course, the offense makes up for that. Rodgers is still one of, if not the best in the NFL. He's still got guys like Jordy Nelson and James Jones to throw to, as well as new weapon Jarrett Boykin. But the dynamic of this Packers' offense lies in its run game with Eddie Lacy. Lacy carried this offense with Rodgers out, and now he will get rewarded, as opposing defense will focus on the star QB, not him. The Pack have the toughest first round matchup out of any home team as they get the surging Niners. Even if Rodgers rounds back into form, San Fran has still had his number for quite some time. He'll have to do something special for this team to advance, but as we saw Sunday, he can do just that.
8. Indianapolis Colts: The ultimate Jekyll and Hyde team, the Indianapolis Colts. How does one beat San Francisco, Seattle, and Denver, while also losing to St. Louis by 30 at home? This team is still a mystery, which makes them very dangerous. The defense has done its part and been solid throughout, and now Andrew Luck is making the best out of his current weapons, excelling with T. Y. Hilton and Coby Fleener. Donald Brown has breathed some life into the running game, and even Trent Richardson is getting it going a little. But most importantly, this team is on a roll, winning their last three games of the season by an average of nearly 20 points. It's almost impossible to know what to expect from the Colts. They've showed they can beat anyone and lose to anyone in either conference. It just depends which Indy team shows up. But we do know we can never count them out of a game, with comeback machine Luck under center.
9. Philadelphia Eagles: You can look at this Eagles team and take away all the positives, but there are certainly concerns in Philly. For starters, they were shredded by Matt Cassel and Kyle Orton in two of their past three games. Also, the offensive line has not been playing well. And I truly think that Nick Foles is overrated. Foles has had a great year and excelled in Chip Kelly's offense, but he's not the kind of elite quarterback that people are making him out to be. LeSean McCoy's breathtaking runs are nearly impossible to stop (although Dallas' awful defense did a pretty good job at that) and this team has a ton of speed. But this team will only go as far as Foles can take them. And with so much inexperience on this team, I think that leads to no more than one playoff win.
10. Kansas City Chiefs: The early story of the NFL, the Chiefs' defense fizzled down the stretch. Andy Reid incorporated Alex Smith into an offense that he succeeded in, and the team saw wins. Having Jamaal Charles run wild on everyone helped too. Now, it's up to Kansas City to get their defense back on track. The alarming thing about the Chiefs? They were 10-0 against teams under .500 this season, but 1-5 against teams above .500. It'd be hard to imagine them advancing.
11. New Orleans Saints: The Saints are a vastly improved team from last season. They have Sean Payton back, and with that, Drew Brees is once again playing at an extremely high level. Darren Sproles and Jimmy Graham are matchup nightmares for any team, not to mention Marques Colston and the emerging Kenny Stills. The defense has been playing a lot better under Rob Ryan (last year it was worst in the NFL). So why am I down on the Saints? The Saints are unstoppable at home, but very shaky on the road. And they'll have the same number of home games as every team that didn't make the playoffs: zero.
12. San Diego Chargers: Slipping in thanks to some luck a gutsy play calling, the Chargers claimed the AFC's final wild card spot. We know the story with this team: Phillip Rivers' resurgence has led a high-powered offense, with rookie Keenan Allen being the star. Ryan Mathews has been a solid, yet unspectacular in the running game. But the defense is porous. Thanks to the offense, San Diego can hang with anybody, but they aren't the best at getting stops. Back when Rivers and the Chargers were very good, they were used to being favorites. Now we'll see how they do as this year's biggest underdog.
Videos
Aaron Rodgers Injury Fallout & Jets/Bills Recap