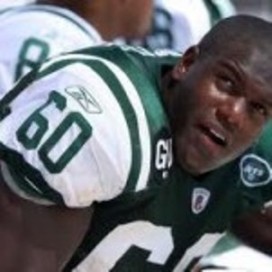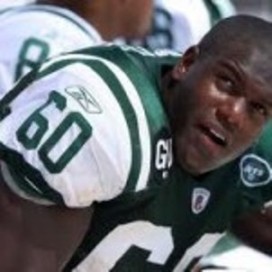 When a team wants a player to take a pay cut they need leverage to make it happen.  This means the player can be released out of their contract and a viable replacement exists.  An organization might approach a player for a salary reduction but without leverage the player can simple refuse.
In the case of D'Brickashaw Ferguson the Jets have none of the elements necessary to force a pay reduction.  The team restructured the left tackles contract in 2012 and 2013 for salary cap relief.  Ferguson received salary in the form of a bonus with both restructures which allowed the Jets to spread the cap hit over a five year period since he is under contract till 2017.  By doing this they pushed approximately $12 million in salary into future caps.
If Jets general manager John Idzik asks Ferguson to take a salary reduction and he says "no" what can Idzik do to get him to accept it?  Ferguson has all the leverage and isn't going to take a pay reduction since all the bonus money now spread through his contract would be added up counting as a whole on the 2014 if released.  He would count $13 million on the team's 2014 salary cap and no longer be on the team, better known as dead money. 
A player like Santonio Holmes is in a much different situation if John Idzik wanted to lower his salary cause Holmes knows if he doesn't accept he'll be released.  The Jets would gain $8.25 million in salary cap space which could be used to replace him.  Holmes would have to decide if he's better off taking Idzik's offer or testing free agency but in this case the team has the leverage.
Some feel Ferguson had a down 2013 and while this is debatable players don't give up money unless they have no choice.  D'Brickashaw will play under his current contract structure next season and the Jets will have to look elsewhere for salary savings.