Featured Editorials Home Slider NFL News Power Rankings
NFL Playoff Divisional Round Power Rankings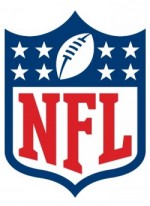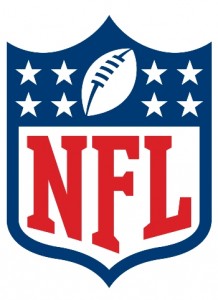 It was a "wild card" weekend indeed, as we saw three games be decided by three points or less, with the fourth game having a No. 6 seed knock off a team that was 8-0 at home this season. The matchups for the divisional round are now set. Eight teams remain, and we'll see if the four wild card winners' success can carry over to next weekend.
1. Denver Broncos: The Broncos have to be licking their chops. They get San Diego, a division rival who beat them at home not too long ago, in a revenge match. But be careful what you wish for. Phillip Rivers was efficient against a tough Cincinnati defense and the Chargers' defense really stepped up, shutting out the Bengals in the second half. Peyton Manning will need to exploit the often-porous San Diego D, because Rivers just might be able to keep up with him. I understand Manning's struggles in the postseason, but with all the weapons he has, it's tough to see him losing this game.
2. Seattle Seahawks: This team gets the Saints at home, a team they crushed earlier this year, so you would think this would be a cakewalk. However, Drew Brees played well in chilly Philly and the defense contained Chip Kelly's offense enough to squeak out a win. Plus, the Arizona Cardinals showed us that Seattle is not unbeatable at home. The 12th man will certainly be rocking, but Brees, Mark Ingram, Darren Sproles, and all of the other weapons will come knocking. This game will be closer than most people think. An NFC title shot would be a huge step in Russell Wilson's career.
3. New England Patriots: The Chiefs had no answers for Andrew Luck's amazing comeback. Now it's New England's turn. Bill Belichick is a wizard in the postseason, and he should be all over trying to stop Luck. He'll take a page out of Andy Reid's book in offensive terms, because Alex Smith destroyed the Colts. Imagine what Tom Brady can do. A heavy dose of Shane Vereen, Danny Amendola, and Julian Edelman in the short passing game will eat yards but also clock. As long as no Patriots' backs fumble, they may be able to stop Indy. But Luck and these Colts are never dead, as we've seen in these crapshoot playoffs. Then again, if these playoffs are a crapshoot, wouldn't it be safest to bet on Brady?
4. San Francisco 49ers: Colin Kaepernick just kept on beating Green Bay with his legs. The shifty QB made mainly good throws, and the defense played well enough. An all-around Niner-like game that saw one of the hottest and best-coached teams in football advance. San Francisco has the recipe for success: a strong-armed, mobile quarterback, a hard-nosed running back, reliable weapons in the passing game, and a vicious defense. Of course, their opponents next week, the Carolina Panthers, are a similar team with mostly the same things. Kaep and company have the postseason experience, but the game is Carolina, so who knows what will happen.
5. Carolina Panthers: We finally get to see Cam Newton's playoff debut. You know the defense, led by Luke Kuechly, will make this a close game, but in the end, it's Newton who will have to make the plays to win. The Panthers are 11-1 after starting off 1-3, and have all the momentum in the world. They can run the ball, Newton is versatile, and Ron Rivera is being aggressive. However, he will have to see if he can outcoach Jim Harbaugh, one of the best coaches in football. It'll be a tall task, but in a grind-it-out game, Newton, Rivera, and the Panthers would make a huge statement with the win.
6. Indianapolis Colts: Honestly, I never felt like the Colts were out of that game. Andrew Luck did it again, outscoring Kansas City 35-10 after going down 38-10. It was an inspiring performance, but certain things need to be addressed. First are the turnovers. Luck was good all year, but threw three picks, while both Trent Richardson and Donald Brown fumbled the ball. This cannot happen in New England. Second, the defense needs to show up for the whole game. If they don't Bill Belichick will have the formula to make a comeback impossible. The key here is Robert Mathis. He needs to get pressure on Tom Brady, a QB who has shown struggles under duress.
7. New Orleans Saints: The whole "Drew Brees is bad on the road" argument was finally put to rest. Brees isn't bad on the road, he's simply so unbelievably good at home. There were some throws that got away from him thanks to the cold weather, but he played a great second half and beat up the Eagles. Mark Ingram also played very wall, as did the defense. When New Orleans plays like that, they look like one of the most complete teams in the NFL. And I feel like a team with that title certainly has the chance to win anywhere. Even in Seattle.
8. San Diego Chargers: San Diego shocked (see what I did there) the world when they beat the Bengals in Cincinnati. What makes it even more surprising is that Cincinnati beat them earlier this year in San Diego. The defense was amazing, giving up zero second half points, and Phillip Rivers was efficient, like he's been all year in Mike McCoy's offense. They face a tough task in Denver this week, but they've won there before. The Chargers have shown they can make life hell for Peyton Manning, and Rivers has shown the swagger to stay with any QB. If a few bounces go their way, it's not unthinkable to picture San Diego in the AFC championship game.
Videos
New York Jets OTA Presser Takeaways, Aaron Rodgers' Impact and Summer Delusion