Featured Editorials Home Slider
NFL Offseason Calendar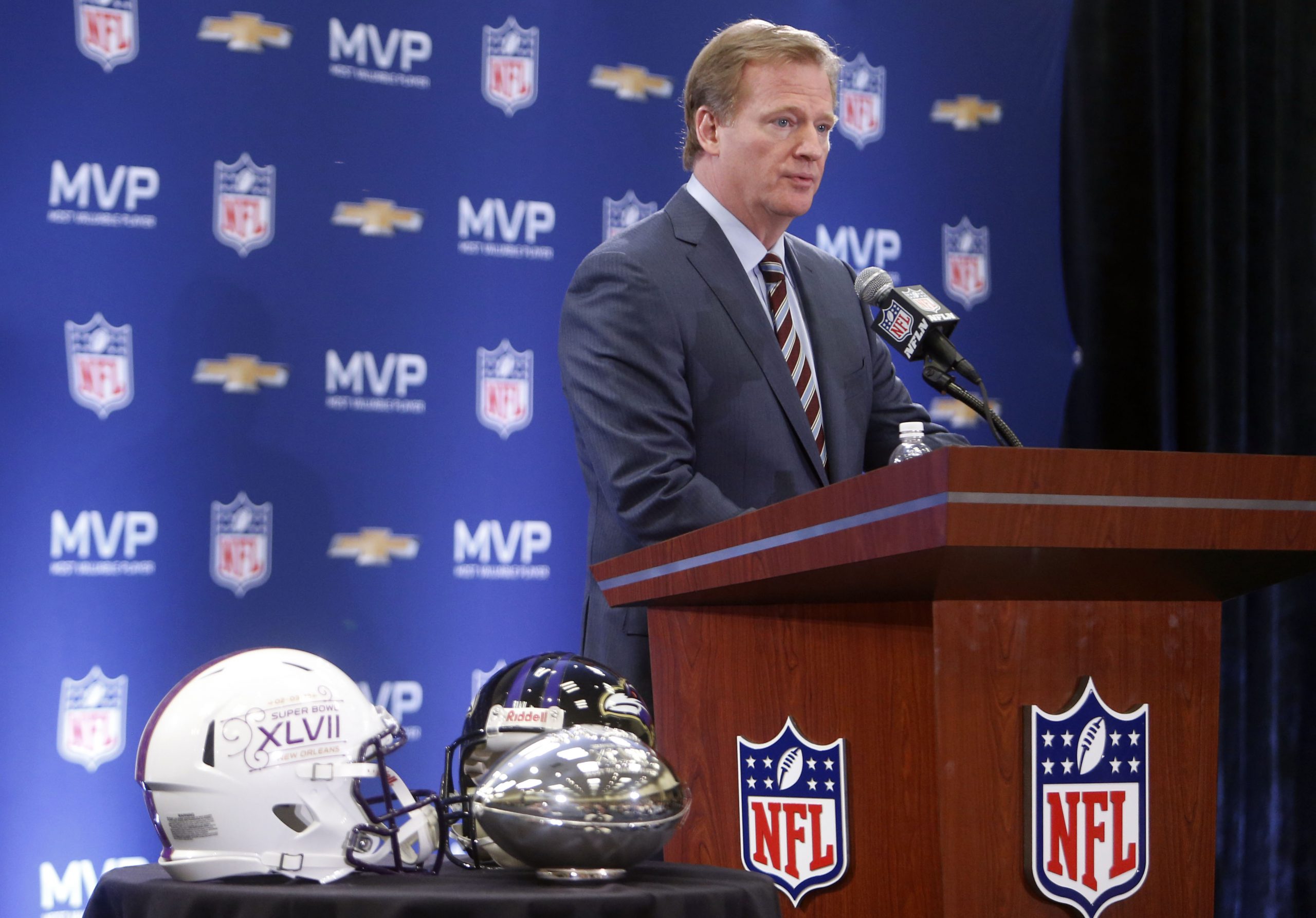 Important NFL Dates:
One date which has already past,
December 30:
This is the first time players drafted (2011) under the new NFL Collective Bargaining Agreement (CBA) can renegotiate their contract, since they have completed three seasons, and not have their salaries constrained by the rookie wage system or rookie cap. All drafted rookies receive a four year contract so the teams will have to decide to give the player a new contract or have them continue under their old one.
This date also represents the beginning of the first round option exercise period which runs through May 3. Under the CBA teams have an option to add an additional year (fifth) to any player drafted in the first round after they have completed their third season. The Jets have this option with Muhammad Wilkerson whose contract currently ends after the 2014 season. If the Jets exercise their option Wilkerson will be under contract with the team through 2015.
Clubs also have the ability to begin signing free agents for the 2014 season. These players are given reserve/future contracts since it is technically still the 2013 NFL season. The player is under contract but held in reserve until the beginning of the league year (March 11).
February 3:
The day after the Super Bowl the 2014 NFL waiver system begins. This allows teams to start making transactions, releasing players, which they could not do at the end of the regular season because the 2013 waiver system is basically halted and starts again the day after the Super Bowl.
If released players with three or less accrued, earned NFL seasons, are put on waivers which is the inverse record (worst-to-first) of all the teams who are given an opportunity to obtain the player. If a team wants the player they have 24 hours to claim them and their current contract otherwise the player becomes a free agent. If more than one team claims the player the team with the highest priority (worst record) is awarded the player. Veterans who have four or more accrued seasons are not subject to waivers until after the trade deadline near the end of October. These players become free agents immediately if released.
February 17:
This is the first day a team can designate the franchise or transition tags. Team's have until March 3 to use a designation which they only have one of. By tagging a player the team makes a tender or offers up a one year guaranteed contract with a salary determined per position based on an NFL formula using in part past salaries at such positions to help determine the tender amount. The tender is included on the team's salary cap when made.
The most common used tag is the non-exclusive franchise tag which would allow other teams to acquire the player but they would forfeit two number one draft picks to obtain a player with this designation. The tag allows a team to restrict a player who was set to be available on the open market. Usually this allows the player and team an opportunity to agree upon a long term deal but it must be in place by July 15 otherwise the player is stuck with the one year deal.
February 19-25:
The NFL combine takes place at Lucas Oil Stadium in Indianapolis, Indiana. Invited players who have declared for the 2014 NFL draft are put through a series of test and workouts by NFL coaches and scouts to help determine their potential worth on draft day. Having an impressive showing at the combine can increase a players draft value significantly.
March 8-11:
Team's can begin contract negotiations with the agents of players who are set to become unrestricted free agents. The player is not allowed to have any contact with a team besides his original one since he is still under contract until March 11 but the structure of a deal can be worked out before free agency officially begins.
March 11:
The 2014 NFL league year officially begins at 4pm New York time as 2013 contracts expire players no longer under contract or tendered become free agents also teams are now permitted to make trades.
After 4pm only the teams top 51 salaried or tendered players count on the salary cap. All teams must be under their salary cap limit at this time and cannot exceed it during any point of the 2014 NFL league year.
Teams must have made qualifying offers or tender offers, an unconditional contract offer, before 4pm for all Exclusive Rights Restricted Free Agents (ERFA) and Restricted Free Agents (RFA). If no tender is made before 4pm on March 11 the player becomes an unrestricted free agent.
A player with an expiring contract having less than three accrued seasons is considered a ERFA and as long as his original team makes a tender he cannot go to another team. The player will get a one year non-guaranteed contract at their minimum salary.
RFA have three accrued seasons and can be bid on by other teams from March 11 – May 2. If the original team makes a tender (one-year offer) before the contract runs out the original team gains certain rights over the player.  There are three tenders which can be made to a restricted free agent each provides the teams with varying levels of protection but at a higher salary:
Right of First Refusal (RFR): The tender amount is $1,389,150 and the original team can match any offer sheet signed by a player with another team and the player automatically reverts back to the original team.
Second Round: This tender is $2,124,518 and the team still has RFR but if they do lose the player the signing team will have to give the original team their second round draft choice.
First Round: This tender is $3,023,055 and the original team has RFR and will get a first round draft choice as compensation if the player gets signed elsewhere.
It is worth noting that it's highly unlikely a tendered restricted free agent does not end up back with his original team.
Some Jets who are Restricted Free Agents:
Cornerbacks – Darrin Walls and Isaiah Trufant
Linebackers – Garrett McIntyre and Nick Bellore
All tenders count on a team's salary cap even if not signed, meaning there is only an offer not an acceptance so no contract exists, and any tendered player uses a roster spot which increases to 90 at the start of the new league year.  When players are drafted they are immediately tendered and take a roster spot even though their contract may not be finalized for months.
March 23-26:
NFL's Annual Owners Meeting, Orlando, Florida. Two major topics which will be discussed is the potential increase in the number of playoff teams and the proposed elimination of the extra point.
May 8-10:
The 2014 NFL Draft will take place in New York City, New York. First round picks will be made on May 8, second and third on May 9 and fourth through seventh on May 10.
Videos
New York Jets OTA Presser Takeaways, Aaron Rodgers' Impact and Summer Delusion