NY Jets Hope To Acquire Free Agent Receivers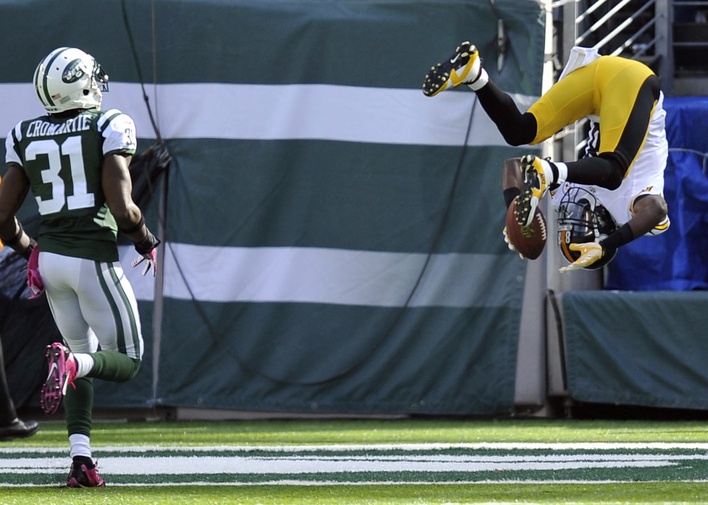 Coming as no big surprise to JetNation the Daily News is reporting that the New York Jets are interested in some wide receivers when free agency begins on March 11:
The Daily News has learned that the Jets covet free agent wide receivers Jeremy Maclin and Emmanuel Sanders with the hope that one or both can help revamp the league's 31st-ranked passing offense from last season.
Source: New York Daily News / Manish Mehta
The Jets passing offense struggled all season due to the rookie growing pains of quarterback Geno Smith along with a lack of talented offensive skill position players. With the Jets having financial resources to make competitive offers in free agency acquiring a top notch receiver would be a priority this offseason.
Sanders will be entering his fifth season in the NFL and had a career best 67 receptions for 740 yards with six touchdowns last year for the Pittsburgh Steelers. The New England Patriots actually signed Sanders last offseason but since he was a restricted free agent the Steelers were allowed to match the offer and retain the receiver. This offseason it looks like the Steelers cannot prevent Sanders from hitting the open market.
Maclin played under current Jets offensive coordinator Marty Mornhinweg while he was running the offense for the Philadelphia Eagles. Unfortunately Maclin, 26 in May, spent last season on injured reserve do to a torn ACL. During the 2012 season Maclin had 69 receptions for 857 yards with seven touchdowns. He will likely be looking at a one year "show me" deal this offseason to prove he has recovered from his injury.
There is still a long way till free agency begins and other players Jets general manager John Idzik will be interested in are likely to immerge but acquiring either Sanders or Maclin should be strongly considered.
Videos
Aaron Rodgers Injury Fallout & Jets/Bills Recap