NY Jets Free Agents: Staying, Going Or Gone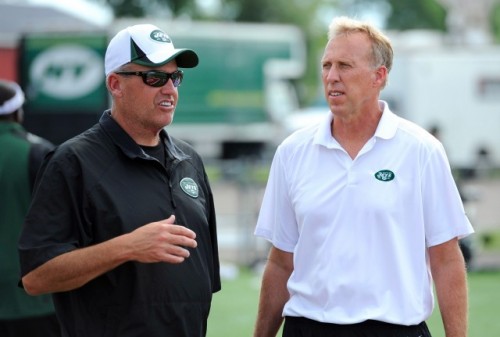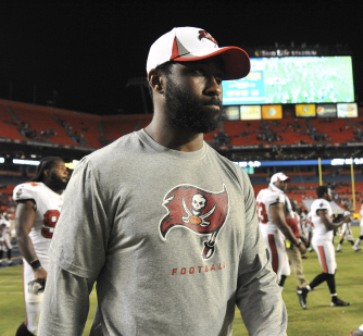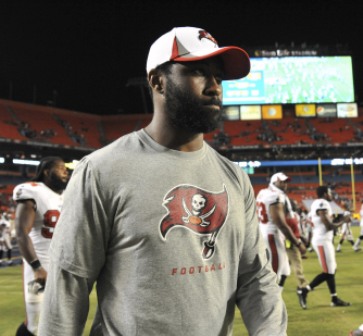 NFL free agency is in full swing and the Jets lost some guys who played with the team last year while others remain unsigned. Below is a list of 2014 Jets free agents and what has or might happen to them.
Of course former Jets "All-Pro" cornerback Darrelle Revis, who was traded last offseason to the Buccaneers, was released and there was hope he might return to the Jets. This turned out not to be the case as he signed a deal to become a rival New England Patriot.
Here's some Jets who've moved on:
RT – Austin Howard:
The right tackle started every game over the last two seasons but the Jets were unable to work out a contract before he hit free agency. Howard has signed a five-year, $30 million ($15 million guaranteed) contract with the Oakland Raiders.
The Jets acquired former Seattle Seahawks offensive lineman Breno Giacomini as Howard's replacement.
DB – Isaiah Trufant:
Mostly used on special teams, Trufant was also used in a limited role with the defense. He was a restricted free agent before March 11 but the Jets did not tender an offer, allowing him to hit the open market. The Cleveland Browns, whose head coach is former Jets defensive coordinator Mike Pettine, signed Trufant at $1.54 million over two years. At age 31 Trufant's role on the Jets should be relatively easy to replace.
Former Jets currently free agents, but could be re-signed:
OLB – Calvin Pace:
Having a very productive 2013 season, recording ten sacks, Pace was with the Jets for the last six years. He is a veteran at a position of need, but is going on 34 and might be nearing the end of his career. It seems one more season at a minimum contract makes sense for both sides. It is doubtful teams, even if interested, want to give more than a minimum salary for Pace as he has drawn no interest in free agency.
OL – Willie Colon:
Spending six years with the Pittsburgh Steelers before signing with the Jets in March of last year Colon, 31 in April, started all 16 games at right guard during the 2013 season. He brought a veteran presence and took on a leadership role within the locker room.
There hasn't been much reported about Colon early in free agency, but he'll definitely be a consideration for teams looking for a proven offensive lineman later on. Losing Howard and Colon would mean two new starters on the right side of the line. The Jets will strongly consider bringing Colon back for another season.
OLB – Garrett McIntyre:
McIntyre has been a solid special teams player over his Jets career and contributed 19 tackles and two sacks on defense last season. With the Jets a bit thin at the outside linebacker position it was surprising the team did not place a tender on McIntyre as he was a restricted free agent. Since no tender was given McIntyre (29) is free to sign with another team. The Jets could be looking to give him a two-year deal after his market value is set rather than using the one year tender. There is a good chance he ends up back with the green and white.
Could be brought in as a camp body:
Safety – Ed Reed:
The future Hall of Fame defensive back is a favorite of head coach Rex Ryan. Acquired during the season after he was released by the Houston Texans Reed appeared in seven games for the Jets having three interceptions.
The safety position is an area of need for the team, but Reed will be 36 at the start of the 2014 season and no longer possesses the same abilities he once had. The Jets could bring him in at a minimum salary and see if he has enough left to make the roster.
QB – David Garrard:
Garrard was signed by the Jets in March 2013 to add some veteran depth to the quarterback competition, he retired in May, but rejoined the team mid-season. Garrard is now 36 and has not played an NFL game since 2010.
The Jets are in need of a veteran quarterback and while Michael Vick's name has been thrown around Garrard could be brought into camp as a less expensive alternative.
ILB – Josh Mauga:
Spent 2013 on injured reserve while only appearing in five games during the 2012 season. Mauga would have to fight for a role on special teams if he is even brought back.
FB – Lex Hilliard:
Rookie fullback Tommy Bohanon started the entire 2013 season as Hilliard spent the year on injured reserve. Hilliard did play 12 games for the Jets in 2012 and could be brought in for some competition at the position.
CB – Aaron Berry:
There was hope Berry could have been a contributor in 2013 but a torn ACL ended his season early. The Jets might want to see if he has recovered and can provide depth at the cornerback position.
Definitely gone:
TE- Kellen Winslow, OL – Vladimir Ducasse, TE – Konrad Reuland, WR/KR – Josh Cribbs
Videos
New York Jets OTA Presser Takeaways, Aaron Rodgers' Impact and Summer Delusion