Featured Editorials Home Slider
Tanner Purdum Football Camp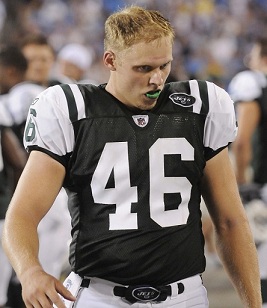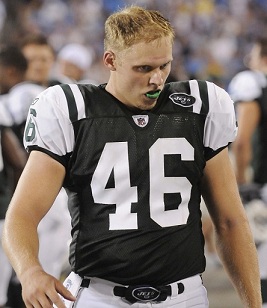 Featuring: New York Jet Tanner Purdum & Others
July 11 – July 13, 2014 (Friday – Sunday)
8:30am – 3:30pm
Guests this year include NFL players Tanner Purdum of the New York Jets and Sam Martin of the Detroit Lions. The excellent coaching staff, with over a combined 100 years of coaching experience, will return from last year. There will also be cool sponsors providing healthy snacks for the kids and tons of exciting games and drills.
Tanner Purdum is the long snapper for the New York Jets and handles all special teams responsibilities for punts, field goals and extra points. As a former collegiate quarterback at Baker University, Tanner displays his versatility and athleticism entering his third year starting for New York. He was a key contributor aiding the Jets to the AFC Championship game in 2010 and did not have a single blocked field goal, extra point or punt attempt throughout the 2011 season.
Click here to download the brochure for the camp.
Please feel free to reach out to Clinic Director, Tom D'Ambola at (973)-255-8192 or the RSR Sports office at (973)-660-2200 if you have any questions. We are looking forward to another awesome camp!
Be sure to visit us on Facebook.
Videos
New York Jets OTA Presser Takeaways, Aaron Rodgers' Impact and Summer Delusion