Jets Preseason Schedule Released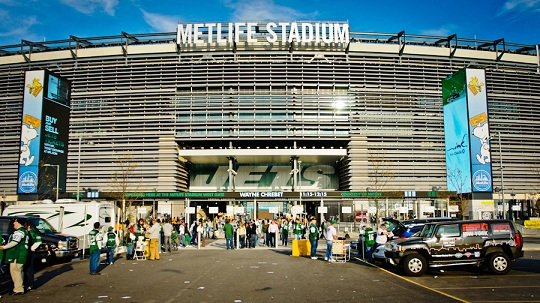 The full schedule will be released on Wednesday night at 8pm according to J.P. Pelzman of The Record.
NFL says 2014 regular-season sked will be announced Wednesday night at 8

— J.P. Pelzman (@JPPelzman) April 22, 2014
While we wait, the dates and times for the Jets preseason games have been announced.
Opponent                                                       Date                                           Time
Indianapolis Colts                                          Thursday, Aug. 7th               7:00 p.m.
Cincinnati Bengals                                          Saturday, Aug. 16th              7:00 p.m.
New York Giants                                             Friday, Aug. 22nd                  7:30 p.m.
Philadelphia Eagles                                        Thursday, Aug. 28th            7:00 p.m.
All games will be broadcast on CBS 2 New York and ESPN New York 98.7 FM.
Videos
New York Jets OTA Presser Takeaways, Aaron Rodgers' Impact and Summer Delusion